Fangio's Ferrari 290 MM Will Be Auctioned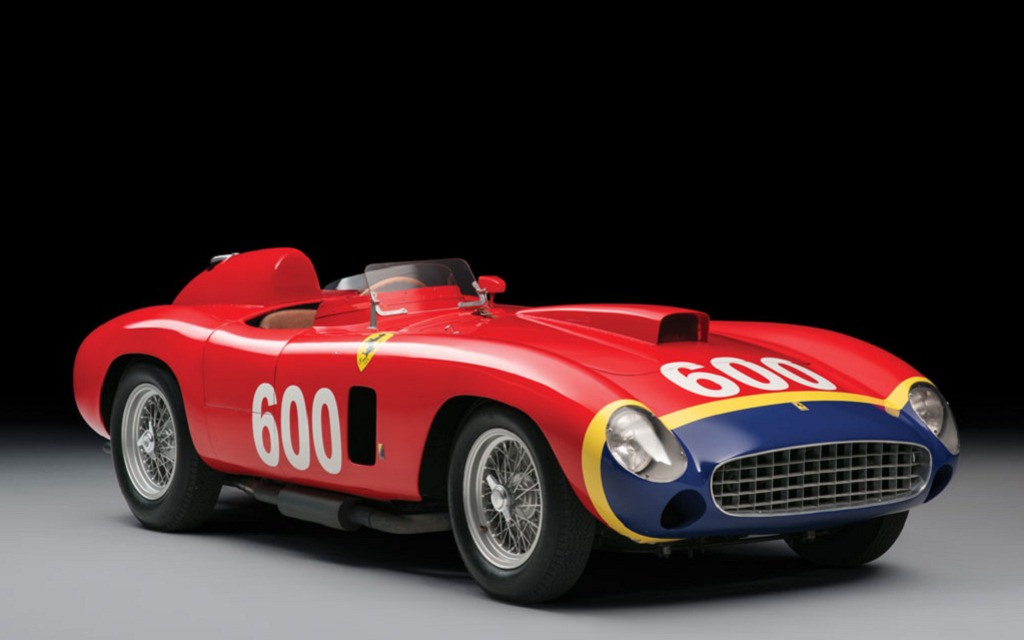 In 1956, Ferrari only built four 290 MM racecars. Specifically built for Argentinian racer Juan Manuel Fangio and fitted with a 3.5 litre V12, one of them was fine-tuned to be driven in the Mille Miglia (in fact, more than one: while Fangio finished in fourth place, Eugenio Castellotti won the event in another 290 MM). After that, Fangio's car –bearing the number 600– went on to race in a few events, like Nurburgring's 1000 km, where it was helmed by Phil Hill. The 290 MM also won the 1957 Buenos Aires 1000 km.
The Ferrari was then retired from racing. It was sold to a collector, who took great care of it for a number of years. Today, it is ready to hit the auction block.
The 290 MM will be sold by RM Sotheby's on December 10th (just in time for Christmas!) alongside a few interesting pieces, like the 1964 Porsche 356 C that belonged to Janis Joplin, a 1938 Bugatti 57C Atalante and the 2006 Lamborghini Concept S. Prices are not available, but if we take into account this Ferrari's history, we wouldn't be surprised if it breaks a record. As a reminder, another car raced by Fangio, a 1954 Mercedes-Benz W196R, sold for $29.6 million USD two years ago.
Share on Facebook