2015 Gumball 3000 Rally: Stockholm To Las Vegas, In A '69 Chevrolet Camaro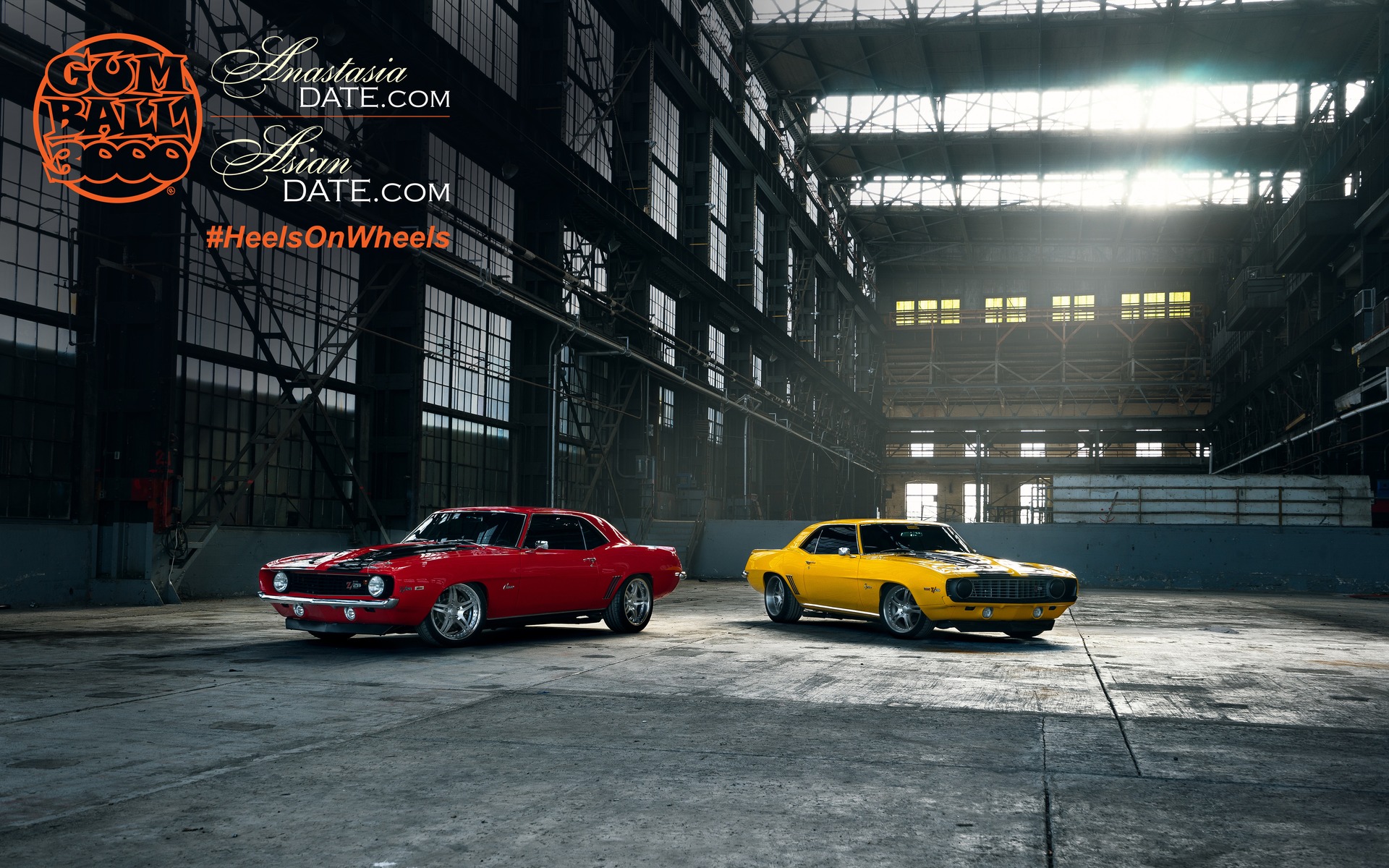 It's me, a pair of '69 Chevrolet Camaros, four models selected from the ranks of international dating sites AsianDate.com and AnastasiaDate.com, and six days of driving to get from Stockholm, Sweden, to Las Vegas, Nevada. It's the Gumball 3000 rally, it's $200 million worth of exotic cars flying over the Atlantic in the belly of a pair of Antonovs, and it's all for charity.
Our team is young, inexperienced, but eager. Ying Zhang, Alisa Veselova, and Jasmine Wu aren't names you'll find on the starting grid of any major motorsports series - not like Lewis Hamilton, who'll also be driving in the event, or even Gumball staple David Hasselhoff, who is entering an incredible eighth year of participation in the rally - but they're putting themselves out there to tackle the not-inconsiderable mileage that separates the green flag from the checker.
I'll be taking a turn behind the wheel too, and as sleep-deprived as I'll no doubt be, I'll try hard to remember that it's not a race, it's a rally. I have no desire to spend the night in a Norwegian jail explaining my plight to Aldor and Bjarnard when there's a bed waiting for me at Rosenberg Castle in Copenhagen, a fleet of Dodge Vipers sitting on the tarmac at Buttonwillow Raceway, and a spot on the Koenigsegg factory test track - not to mention a plethora of 'secret' checkpoints that hopefully won't require anyone to search my 'secret' places.
Will all 120 participating vehicles make it to the finish line? Probably not. The Gumball has a reputation for taking its toll on notoriously-unreliable high-dollar metal, as well as putting a strain on even the closest friendships amongst drivers and crew. With our team members drawn from the U.S., Russia, the Ukraine, Japan, and China, I can only hope that the language barrier serves as a buffer between any potential international incidents out on the road - and that our 46 year-old Camaros remember that there aren't any NAPA locations in Amsterdam.
Whether I survive being embedded alongside Team AsianDate.com and Team AnastasiaDate.com or not, you'll be able to follow my day-by-day journal entries here on Car Guide, starting Sunday, May 24. You can also catch my live tweets from the event by following @huntingbenjamin, where I'll be posting updates, photos, impressions, and pleas for bail money / sleep / high octane fuel / bars on my cell phone. Finally, The Car Guide Facebook page will also be regularly filled with videos and pictures from the Gumball 3000 rally and whatever else happens to catch my attention during the adventure.
Share on Facebook