Meet The 2016 Cadillac CTS-V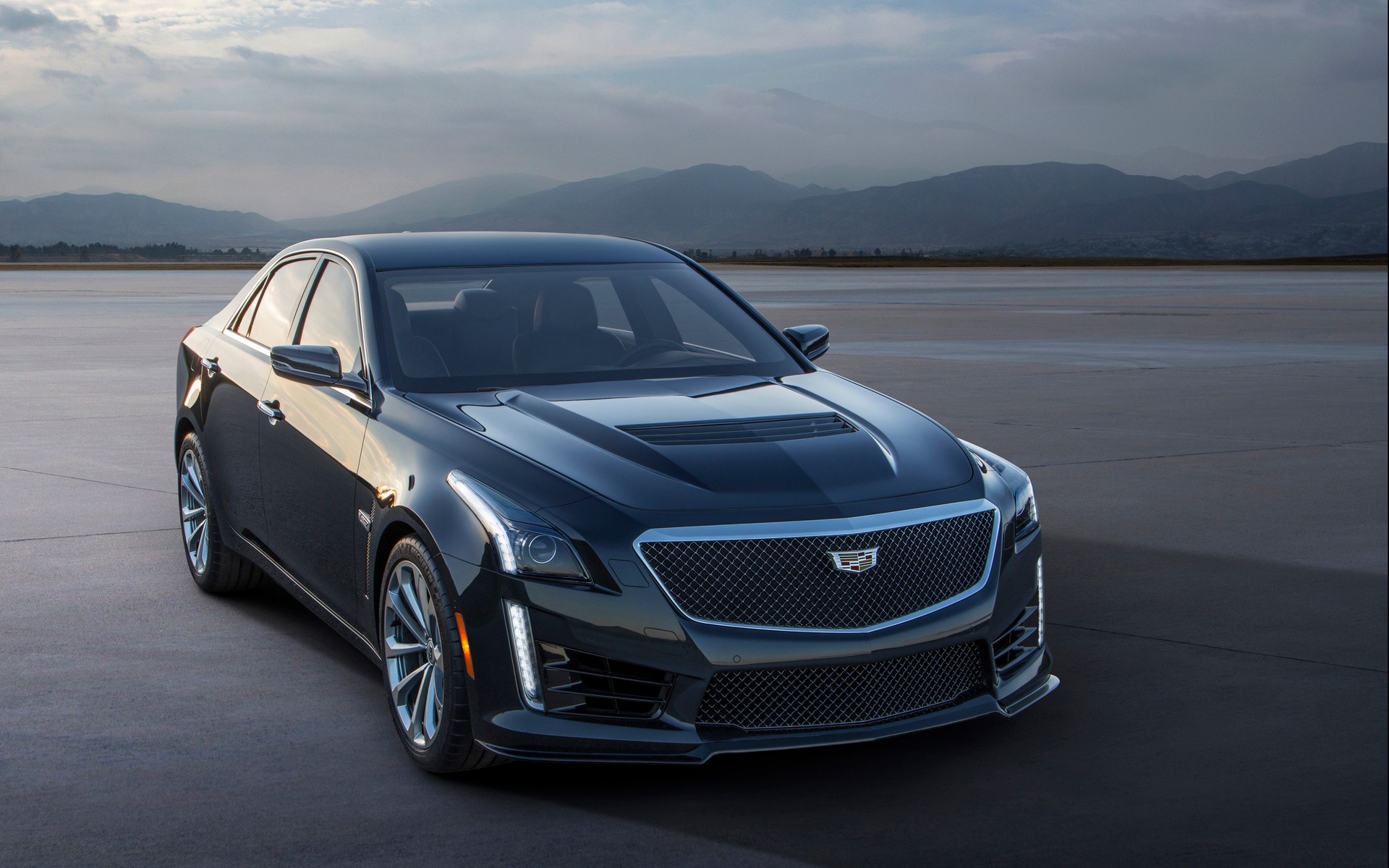 After seeing the unveiling of the Cadillac ATS-V, we couldn't wait to see what the manufacturer had in mind for the next iteration of the CTS-V, the sport sedan that launched the high performance V division more than a decade ago.
Yesterday, Cadillac presented their latest project: with 640 horsepower and capable of hitting 320 km/h, the 2016 CTS-V is an American alternative to the BMW M5 and Mercedes-AMG E63.
If the power figure rings a bell, it's because the CTS-V uses the same supercharged 6.2-litre V8 that is found in the new Corvette Z06. Cadillac also took the eight-speed automatic gearbox from its Chevy cousin (no manual transmission has been announced so far). With this drivetrain, the car is expected to hit 100 km/h in 3.7 seconds.
But the CTS-V isn't only about going fast in straight lines: to make sure it will corner as well as it will accelerate, Cadillac's engineers increased the car's rigidity by 25% and equipped it with Brembo brakes, the latest generation of GM's MagneRide suspension and a set of Michelin Pilot Super Sport tires. The rear tires are 295/30R19, which should be enough to keep the beast on track.
Cadillac has big ambitions for the CTS-V: about two paragraphs into their press release, they compare it with the German super-sedans. In the past, we noted that Cadillac's CTS-V was very, very close to beating its Teutonic rivals. We can't wait to see if this iteration can finally become #1…
And, it's important to note that this is not the only American sedan with a ridiculous amount of horsepower. There may be a CTS-V/Charger Hellcat confrontation looming ahead…
Share on Facebook