LaFerrari FXX K: The New Italian Toy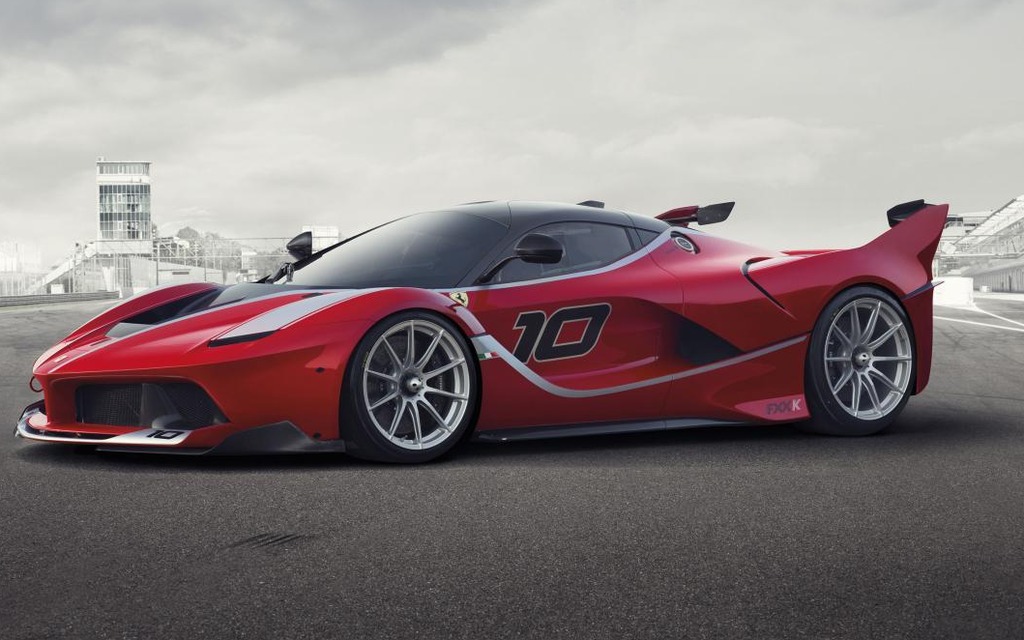 Just in time for Christmas, Ferrari has released the first information about its newest toy: based on the already fast LaFerrari, the car will be named FXX K (the K stands for KERS, the electrical propulsion system that gives a power boost in Formula 1).
The recipe for the FXX program is simple. Take the regular LaFerrari, and remove everything that is not essential to the driver (including what makes it legal to drive on the roads): no radio, no sound deadening and no interior.
The aerodynamics have also been optimised, because it's been freed of the restrictions of being street-driven: various carbon fibre aerodynamic parts have been added all around the vehicle and new air ducts channel air to the brakes and motors. There is also even more active aero, which is controlled by a central computer that optimizes the air movements for low-speed, handling or top speed. The final result is impressive: more than 50% more downforce compared to the LaFerrari.
To power the car, the powerplant from the LaFerrari was not overly modified: since the V12 is already strained to the limit, the engineers only added about 50 horsepower by replacing the camshaft and modifying the valve train to be mechanically activated. The mill now pumps out 860 horsepower at 9200 rpm, and the electric motors are good for another 190 horsepower, for a total of 1050.
Just like the last FXX, the LaFerrari FXX K will be raced in a spec-series organized by the manufacturer on some of the most prestigious tracks. Each car will be maintained and stored by Ferrari: if you buy one of the 12 cars, you just need to ring Maranello, tell them you want the car sent to a particular track, and fly there yourself: on your arrival, your FXX K will be ready to set lap records.
Share on Facebook