Ferrari LaFerrari Spider: No Roof, No Problem!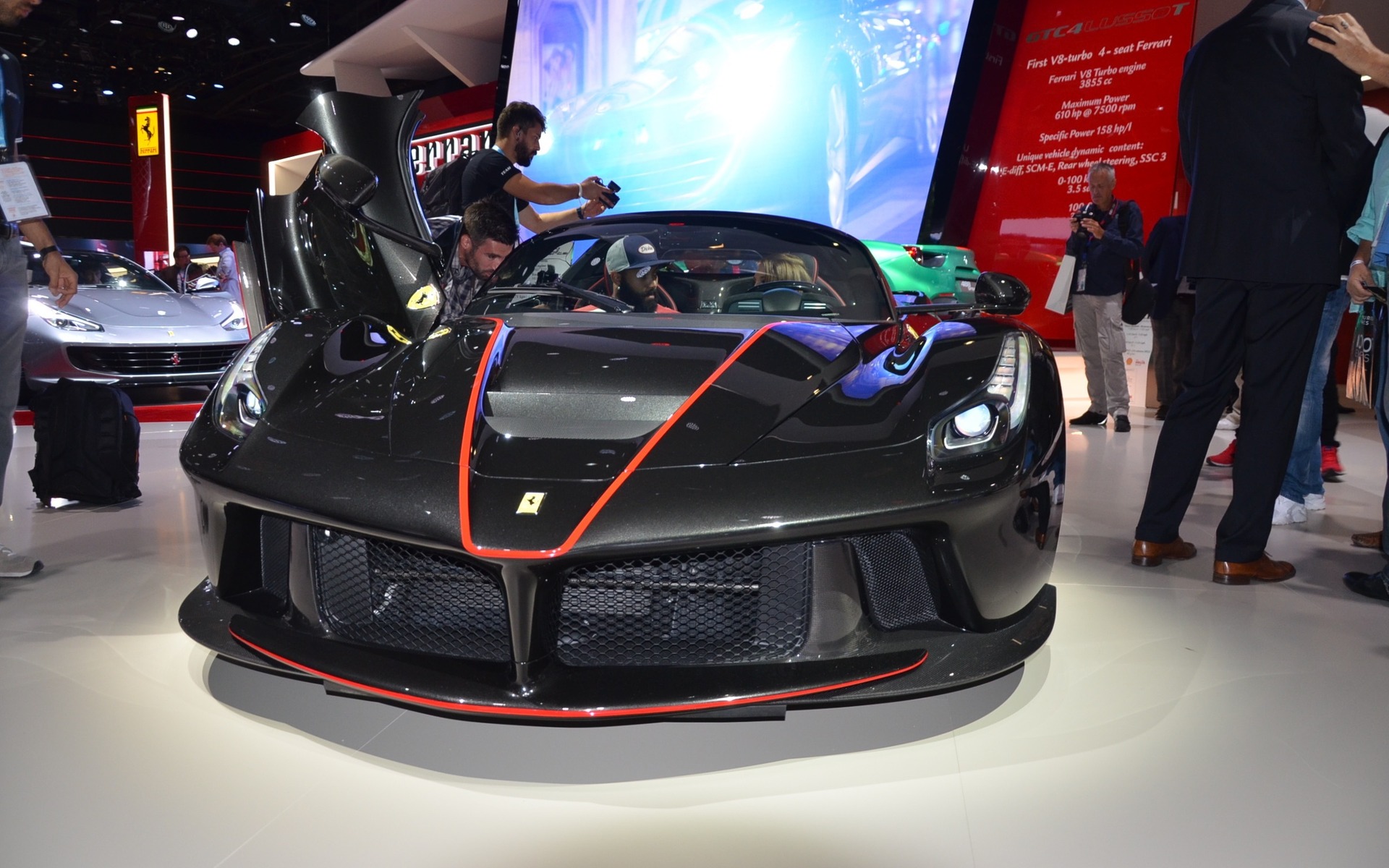 This probably won't come as a surprise, but Ferrari just unveiled a convertible version of its most powerful supercar ever: here is the Ferrari LaFerrari Spider.
Spider isn't actually the finished name: Ferrari hasn't announced the official name yet.
After hearing rumours during the last months, the fact that this car existed was confirmed by Top Gear, when a guest showed the key to its pre-ordered LaFerrari Spider.
Customers will be able to choose between a removable carbon fibre roof and a foldable fabric unit.
The drivetrain will not change: this LaFerrari will come with 950 horsepower, courtesy of a naturally-aspirated V12 and an electric motor. The Italian manufacturer announced that they reworked the chassis so it would be as solid as its coupe brethren.
The Ferrari LaFerrari will be shown for the first time at the Paris Auto Show, which starts on October 1st.
Share on Facebook