Two Ford F-150s for SEMA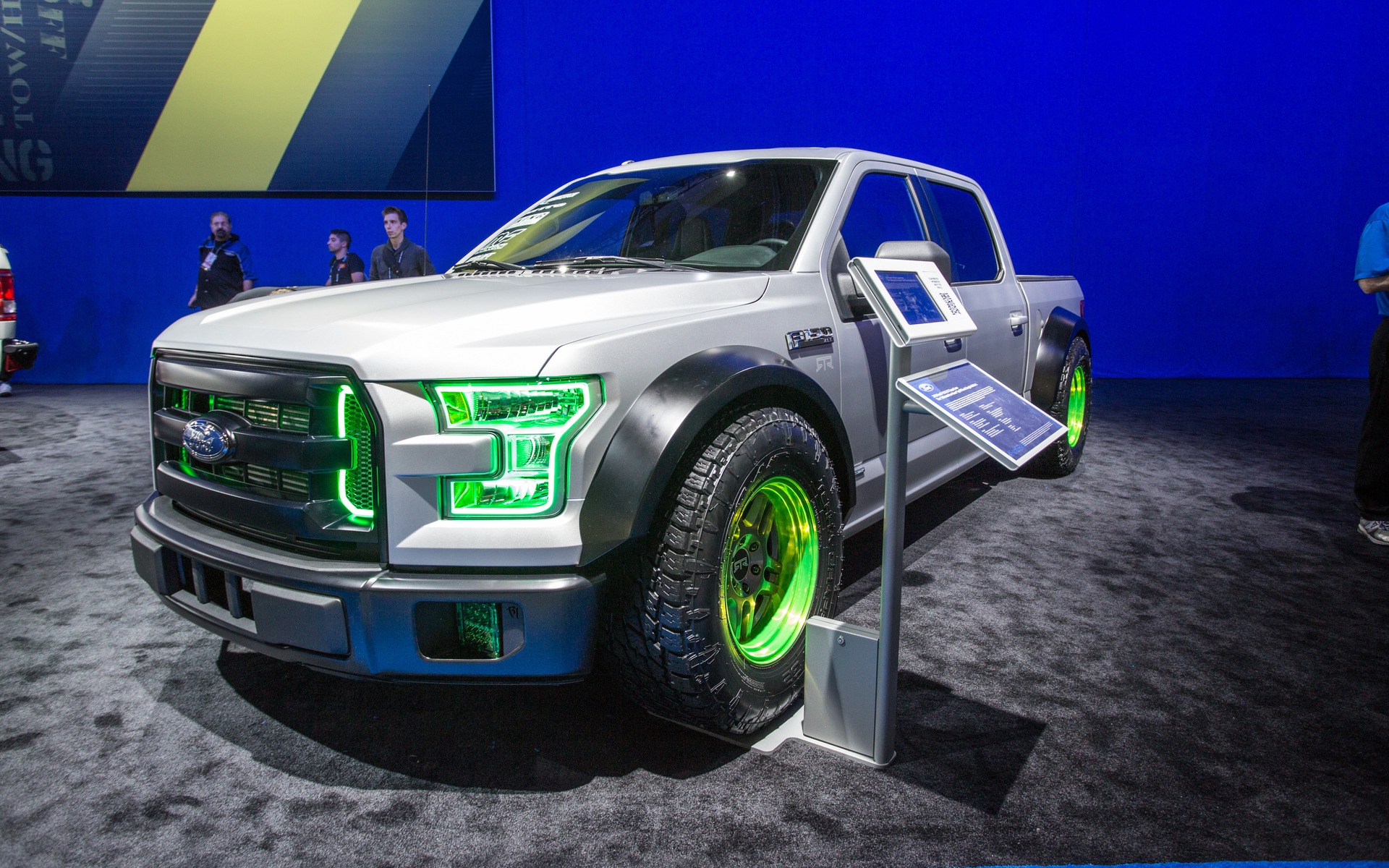 At this year's SEMA Show, Ford is intent on proving that the all-new F-150 can be modified as easily as its predecessors. And since their truck has won the Hottest Truck award four years in a row, they have to make sure the 2015 models can impress the crowd.
Two relatively different vehicles will be on the manufacturer's stage: The first has been built by Vaughn Gittin Jr., a professional Formula DRIFT driver. The truck features an air suspension kit that gives it 12 inches of travel (and can also drop it to the ground) and various visual modifications. According to its builder, the F-150 will be able to perform off the road as well as on it.
The second Ford truck has no on road pretentions: it only focuses on high-speed off-roading. It comes equipped with Fox Racing shocks, features lots of LED light bars to ensure proper visibility at night and will ride on Mickey Thompson wheels and tires. Brainchild of Brian Deegan, this F-150 packs a modified version of Ford's 3.5 litre Ecoboost V6. Official power has not been announced, but the manufacturer has said that they have upgraded the powerplant's output.
We will be able to admire these two F-150s at the SEMA Show, which starts on November 4th.
Share on Facebook