2015 Subaru Legacy Images Leak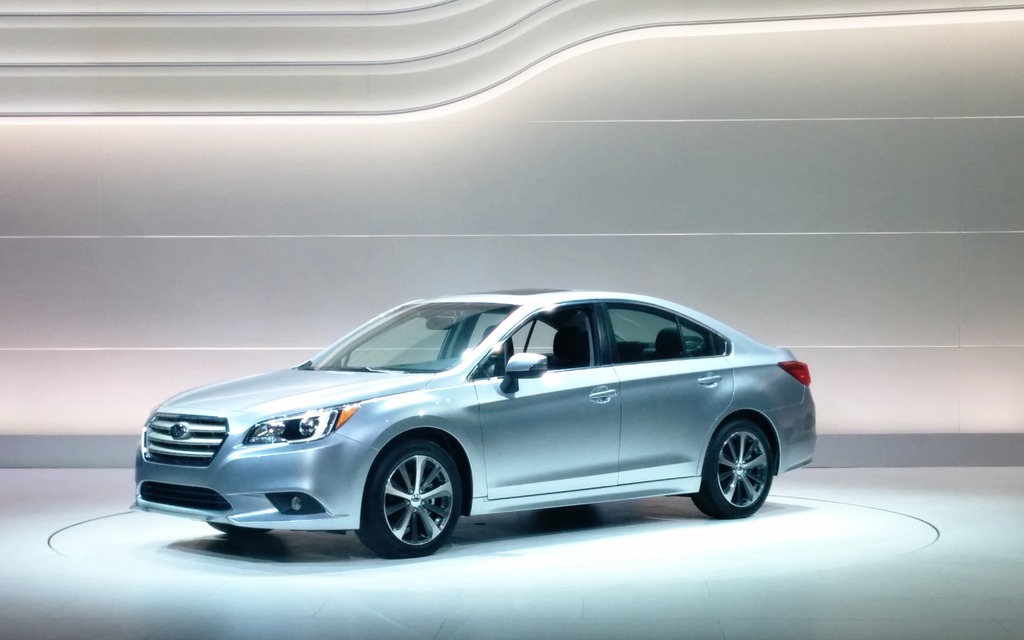 Update: Official images of the new Legacy have leaked online ahead of the show. The images show that the new Legacy will not look like the beautiful concept car, but rather a more conservative-looking four-door sedan. There are no flared fenders, no split headlight and taillight designs, no hood scoop and no side skirts.
Expect full details to be announced next Thursday.
Original article Jan 31:
The unveiling of the 2015 Subaru Legacy is scheduled for February 6 at the Chicago Auto Show, according to Subaru.
At the same time, it was announced that the car will bear the look of a four-door coupe as is also the case for the stylish Volkswagen CC. To prove it, this teaser was published online by the Japanese manufacturer.
The teaser indicates that it shows some similarities to the Legacy concept which was unveiled last November in Los Angeles. If it follows the WRX which ended up looking much different than its concept, fans are sure to be disappointed.
Although it is not confirmed, the next version of the Legacy should still use a flat four-cylinder engine.
Share on Facebook