2015 Subaru Legacy Concept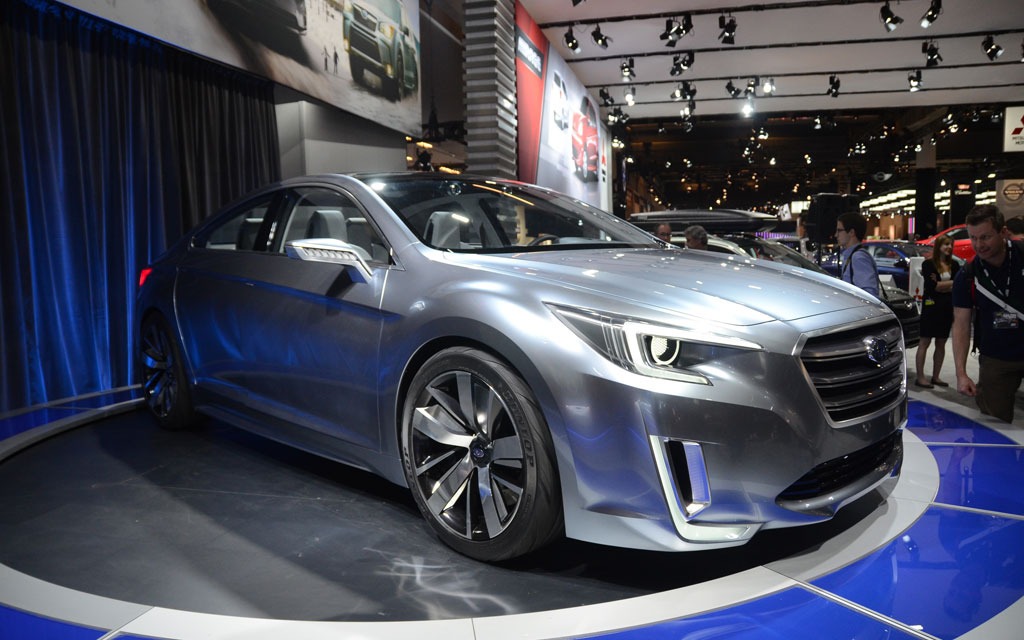 Debuting at the Los Angeles Auto Show back in November, the 2015 Subaru Legacy Concept is on display at the Montreal International Auto Show.
The concept has very attractive lines with aggressive front & rear facias. It comes with 21-inch wheels and very pronounced fender flares. There is an aura of a BMW-esque gran coupe here with a sleek roofline and lowered stance.
The concept obviously is a preview of the next generation Legacy sedan but fans should be warned. The 2015 WRX concept was as good-looking as this but the production model was altered significantly. We expect the same treatment for the final version of the Legacy, unfortunately.
Expect to lose the rims and the coupe-like shape, as well as the split front and rear headlights. Hopefully the overall look of the car will still remain as close as possible to the concept.
Share on Facebook