Mercedes-Benz ML63 AMG: Steroids Included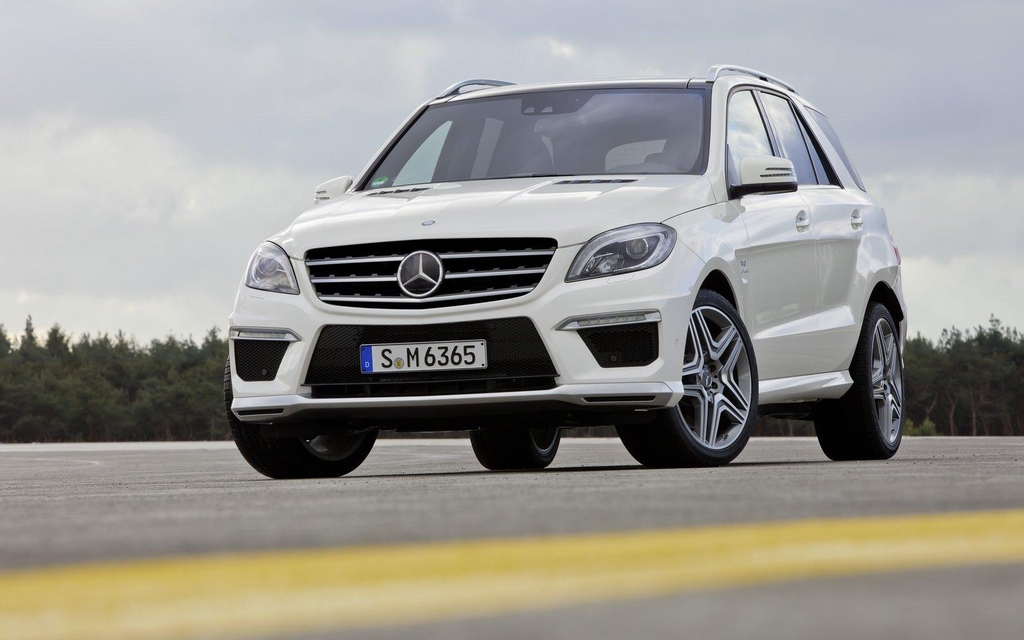 The all-new Mercedes-Benz M-Class and its 2012 look has already arrived at dealers' showrooms. This third generation gives even more panache to the oldest of the high-class SUVs.
The fully remodelled 2012 ML models are powered by two very different V6 engines:
-    the ML350 4MATIC: 3.5 litre V6 with 302 hp and 273 lbs-ft of torque.
-    ML350 BlueTEC 4MATIC: 3.0 litre V6 with 240 hp and 455 lbs-ft of torque.
The vast majority of this automaker's product lines offer at least one "AMG" version. AMG is a producer of very powerful, sporty Mercedes-Benz vehicles. Now, there really is a more muscular version of the engine for the new Mercedes ML.
The bodybuilt version
The 2012 Mercedes-Benz ML63 AMG is even more powerful than the previous AMG model. The 6.2 litre V8 engine with 503 hp will be replaced by a new 5.5 litre twin-turbo V8 that produces 518 hp, or even 550 with the Performance pack.
In Europe, more emphasis is placed on an engine's torque than on its power, particularly among German manufacturers. Meanwhile, the Americans and Japanese throw everything into engine power. That's why the new ML63 AMG offers a significant boost in torque.
Cleaner and more powerful
For the first time, the new 5.5 litre engine soon to be found under the hood of the 2012 ML will benefit from direct injection and Stop&Start technology, two approaches that will enable the SUV to offer more power and improved fuel efficiency.
The AMG version of the very popular Mercedes-Benz M-Class will have its world premiere at the Los Angeles International Auto Show this week.
Share on Facebook