Motoring TV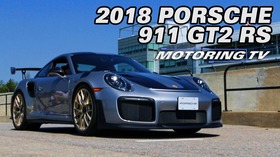 The 2018 Porsche 911 GT2 RS - Motoring TV
The Porsche 911 GT2 RS, the most expensive and fastest street-legal 911 ever built. Nothing more to be said! For more stories about the 2018 Porsche 911, hit the link - https://www.guideautoweb.com/en/makes/porsche/911/2018/ To watch all our most up to date content, check out our TV show schedule - https://www.guideautoweb.com/en/motoring-tv/schedule/ Check …
2001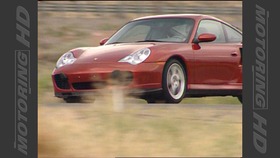 Motoring TV 2001 Episode 6
2001 Porsche 911 Tubro 2001 Subaru Outback radiator is key to vehicle performance new Mini maintaining convertible top when to replace your timing belt SUV's and tires - the sequel by Jim Kenzie.
2001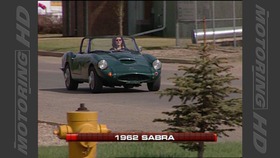 Motoring TV 2001 Episode 26
Trucks enter cyberspace 2002 Buick Rendezvous 2001 Honda Insight; alternator misuse 1962 Sabra, built in Isreal 2001 Porsche Boxster tower braces move from racetrack to your car proper steering wheel hand positioning.
Motoring TV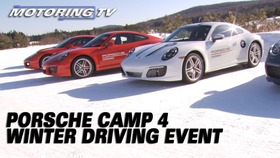 Porsche Camp 4 Winter Driving Event
For many in Canada and some States the spring of 2018 is taking its sweet time to arrive with recent snow and ice storms. So it seems like the appropriate time to check out the Camp 4 winter driving event and discover that driving Porsche 911's can quickly make you …
Episodes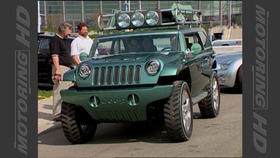 Motoring TV 2003 Episode 5
AJAC test fest 2003 Range Rover flooding can still occur on today's cars 2002 Porsche 4S & Targa crank sensor Jim Kenzie on the AJAC Test Fest.
Episodes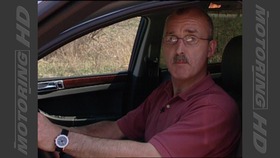 Motoring TV 2003 Episode 19
2003 Porsche Cayenne 2004 Chrysler Pacifica foreign objects in tires Dodge Avenger Bill Gardiner discusses putting your transmission in neutral when stopping on ice Jim Kenzie on Porsche Cayenne.