Blog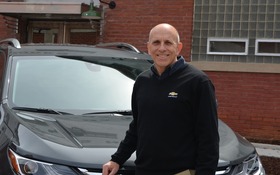 The 2018 Chevrolet Equinox Through the Eyes of an Engineer
During our trip to South Carolina to test drive the new 2018 Chevrolet Equinox , we had the chance to chat with Larry Mihalko, ace engineer and all-around nice guy who worked on the development of this vehicle. It all started for this compact SUV back in the winter of …
First Drives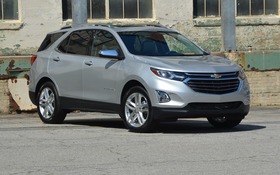 2018 Chevrolet Equinox: True to its Roots
3.5/5
The previous-gen Chevrolet Equinox was due for a makeover. After all, it wasn't exactly the most innovative vehicle in its class, even when it came out in 2010. Furthermore, the compact SUV segment has seen a bigger spike in sales than any other category over the last 10 years. And …
First Drives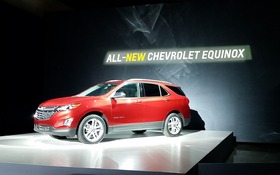 2018 Chevrolet Equinox: The New Equinox on the Equinox!
Chevrolet's compact SUV has always been held in high regard among buyers in this segment. Sure, it may not have the reputation for reliability of the Honda CR-V and Toyota RAV4, but it has still managed earn consistent praise thanks to its efficient construction, practical equipment and good value. Here …
Test Drives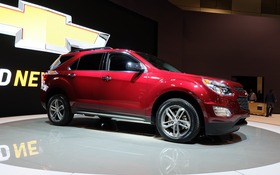 2016 Chevrolet Equinox: The People's Mover
4.0/5
Don't mess with success. Even in the fast-moving compact SUV segment, where new competitors arise from marketing meetings on a seemingly monthly basis to be introduced as yet another family-friendly blob on stilts, it's a risky move to make too many changes to a model that has been a stronger …
Test Drives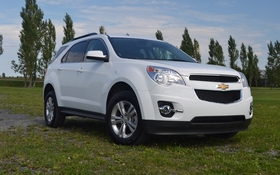 2011 Chevrolet Equinox: Worth a look
3.5/5
The Chevrolet Equinox is one of several interesting vehicles in the compact SUV category, and its latest generation – introduced last year – continues to play its cards right. So much so that the Equinox, which is manufactured in Ingersoll, Ontario, can hold its own with the category's big guns, …
First Drives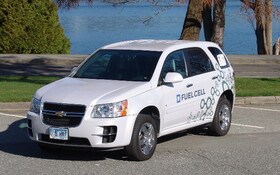 Chevrolet Equinox Fuel Cell: An Olympic-calibre vehicle!
During the 2010 Olympic and Paralympic Games, people from around the world came together in beautiful Vancouver to celebrate culture and sport – and yes, even cars. Respecting the pure spirit of the Games – and of course taking advantage of the world spotlight – several automobile manufacturers brought their …