Hyundai to Sell Cars Online Through Amazon Starting in 2024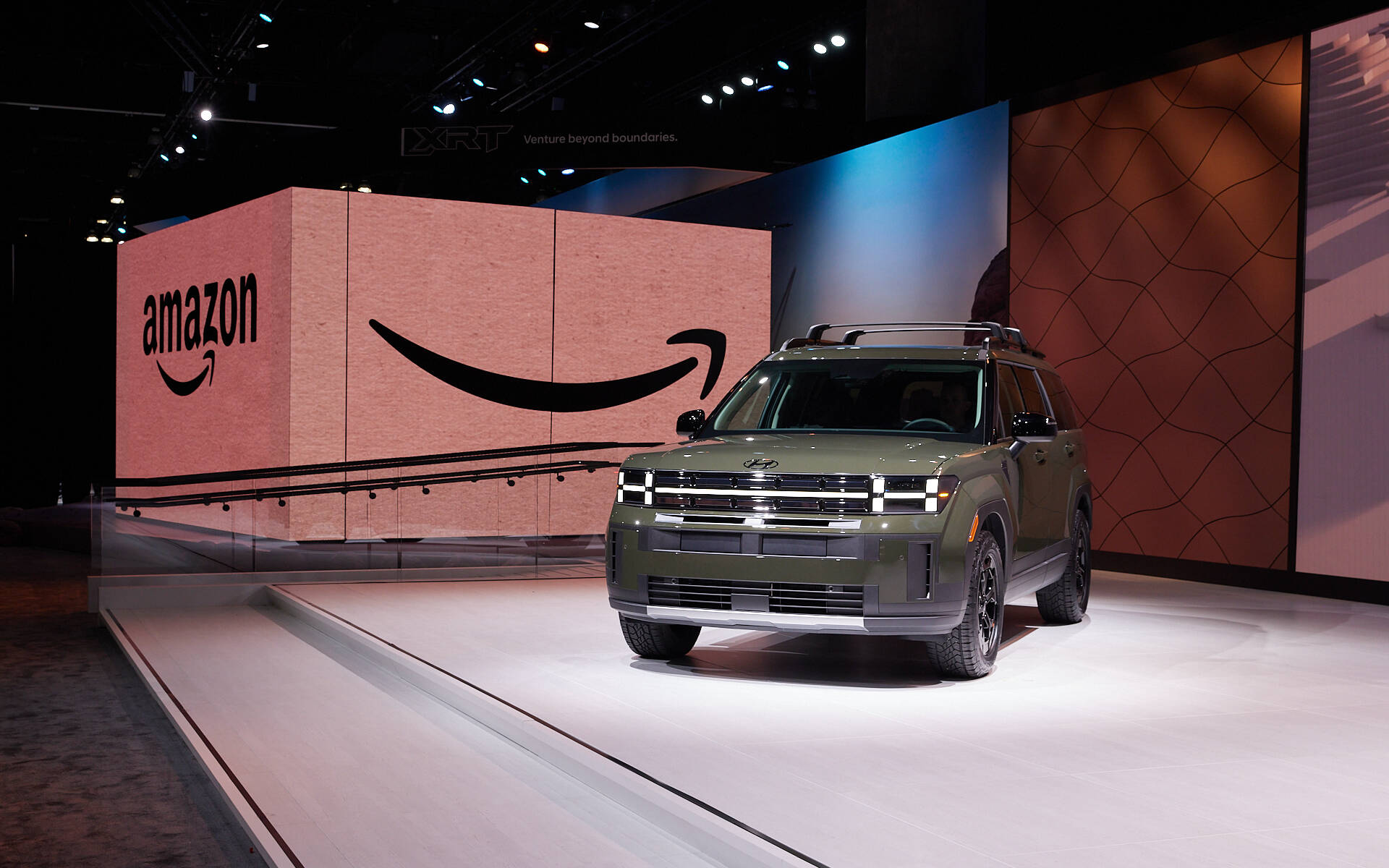 Along with the North American premiere of the controversially redesigned 2024 Santa Fe at the Los Angeles Auto Show on Thursday, Hyundai made a surprising announcement: starting in 2024, customers in the U.S. will be able to order a vehicle directly through Amazon. For real.
Auto dealers for the first time will have the opportunity to sell vehicles in Amazon's U.S. store next year, and Hyundai will be the first brand available to purchase.
This simplified shopping option will be perfect for those who don't even want to bother with test driving a car or SUV before making a purchase. Customers will be able to search on Amazon for available vehicles in their area, choose their preferred model, and then check out online with their chosen payment and financing options. They can later pick up the vehicle themselves or have it delivered by their local dealership at a time that works best for them.
"Partnering with one of the world's most customer-centric organizations unlocks incredible opportunities as we continue to expand our portfolio, grow our sales network, transition to electrification and realize the future of smart mobility," said Hyundai President and CEO Jaehoon Chang. "Amazon is the ideal partner to help realize our vision of progress for humanity, including improving how people and goods move more efficiently and sustainably."
To be clear, ordering a Hyundai vehicle online through Amazon will not be possible for Canadian customers. Still, the door is open, and it might just be a question of when, not if.
In related news, Hyundai has announced the selection of AWS (Amazon Web Services) as its preferred cloud provider to accelerate its digital transformation. Also, starting in 2025, customers who purchase Hyundai's next-generation vehicles will be able to access the hands-free Alexa experience they have at home, while in their car. The first Alexa-equipped model could very well be the IONIQ 7, a three-row electric SUV based on the SEVEN concept. 
Share on Facebook