This is It: Refreshed 2024 Tesla
Model 3

Finally Shows Up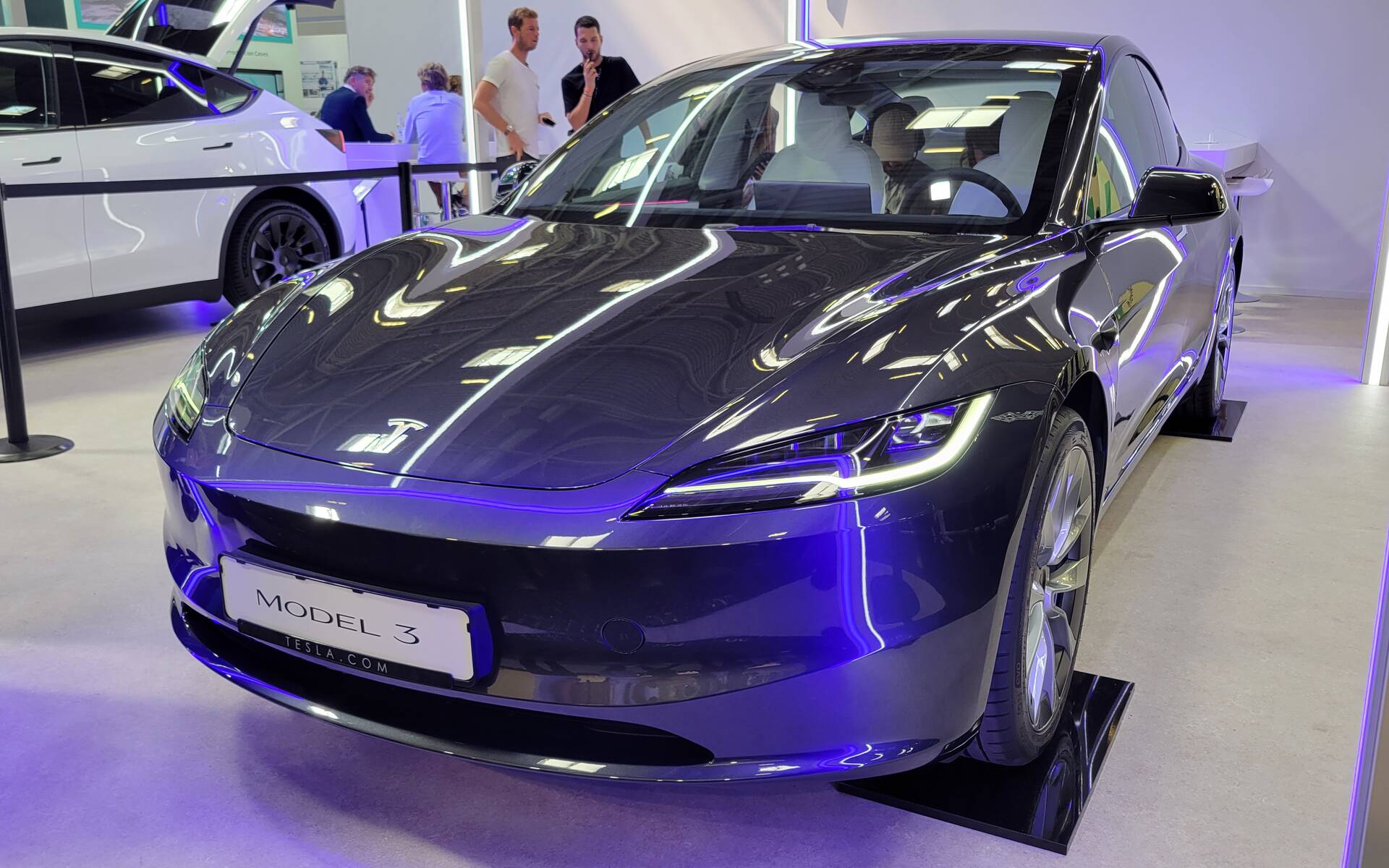 The much-anticipated update to the Tesla Model 3, known as "Project Highland," is finally out.
As we suspected, the most significant changes to the exterior are up front, with a sharper bumper and headlights. In the rear, the taillights have a different look, as well. New 18-inch Photon wheels and 19-inch Nova wheels are available. In the process, the electric sedan improved its drag coefficient from 0.225 to 0.219.
Bigger Screen, Naturally
Inside the updated Model 3, the first thing that catches the attention is the ambient lighting strip running across the dashboard and extending into the revised door panels. Drivers can change the colour as they please, of course.
The centre touchscreen is now slightly larger at 15.4 inches (previously 15 inches) and integrates gear selection. Meanwhile, the revised steering wheel has dropped the blinker and transmission stalks. Also, the centre console has two smartphone charging pads instead of one.
Heated and ventilated front seats are now offered as standard, and their fake leather upholstery has been upgraded with perforations. Elsewhere, the 14-speaker stereo has gained an extra three speakers, while Bluetooth and Wi-Fi connectivity is improved. What's more, Tesla has added sound-deadening materials throughout the interior and has introduced more acoustic glass. We'll see just how quiet this makes the Model 3.
What about the rear passengers? The seats in the back feature more comfortable seat bottoms and an 8-inch touchscreen behind the centre console enables control of HVAC and infotainment. One more thing: trunk capacity is somehow increased, up from 561 litres to 594 litres.
Key Specs
Based on Tesla's European website, it looks like customers over there have a choice of two models:
Standard Range RWD: 513 km of range (WLTP), 0-100 km/h in 6.1 seconds
Long Range AWD: 629 km of range (WLTP), 0-100 km/h in 4.4 seconds
There is no information about the motors and batteries for now. Deliveries in China and Europe are expected to start this October.
Details for the North American market will be released at a later date, which should be pretty soon, we guess. Will the Model Y follow suit with similar changes? That's another thing we need to keep an eye on.
Share on Facebook