All-New Mercedes-
AMG GT

to be Unveiled During Pebble Beach Automotive Week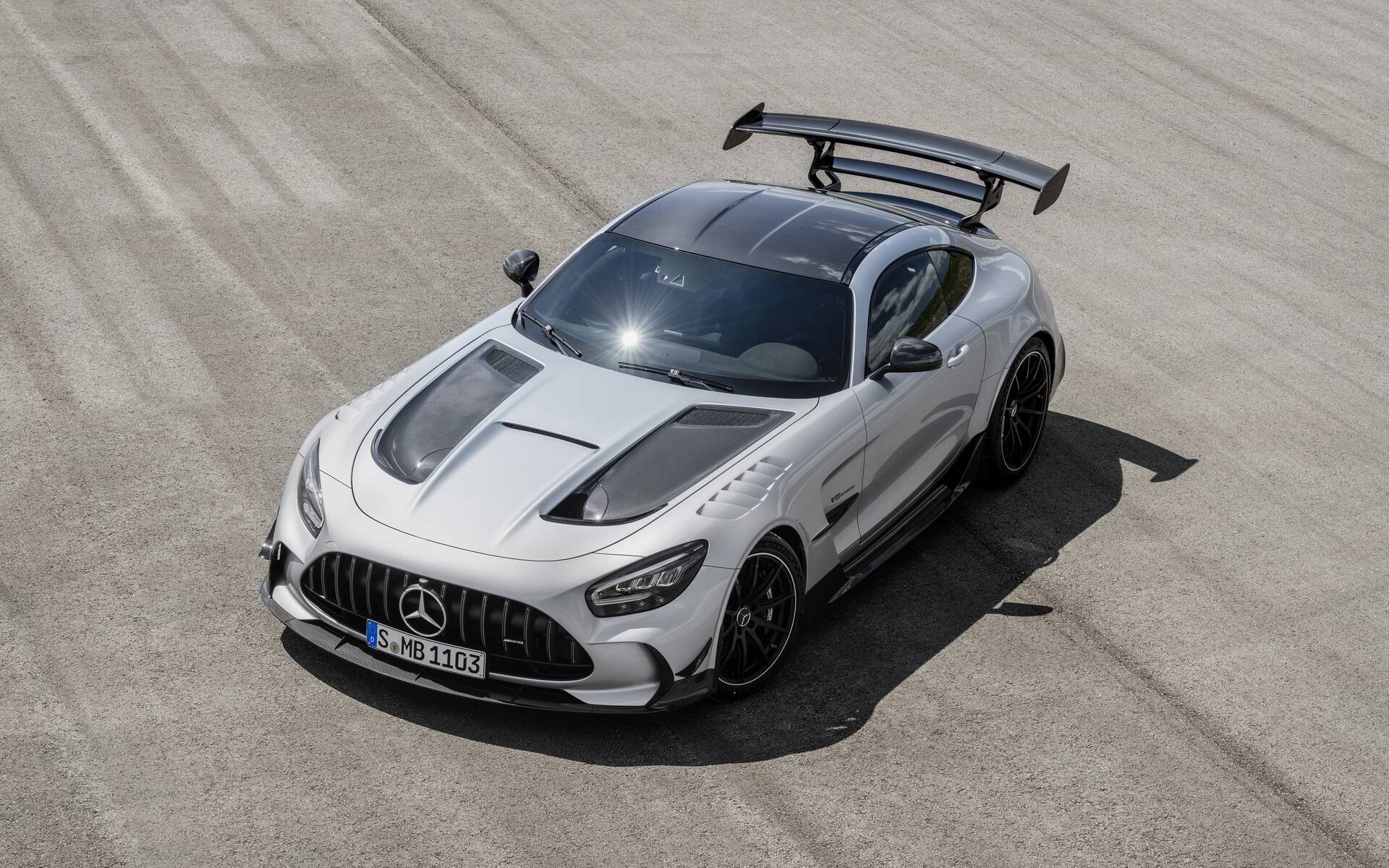 The Pebble Beach Concours d'Elegance will soon be celebrating its 72nd anniversary. And Mercedes-Benz will be taking the stage to show off iconic models and concepts, but also to unveil the next-generation AMG GT. Details are scarce at the moment, but we know that the styling will remain faithful to the sporty, dynamic character of the previous model. However, it will feature a "modified dimensional concept", underlines the manufacturer. We can't wait to see what that's all about…
No further details have been revealed about the powertrain. The previous model was powered by a 4.0-liter V8 turbocharge engine producing 550 horsepower (C Coupé/Roadster) and 577 horsepower (R Coupé/Roadster). At the top, the Black Series delivered 720 horsepower and 590 lb-ft of torque. All versions were equipped with seven-speed transmissions and rear-wheel drive. 
An Important Event
The German manufacturer will also be exhibiting the MANUFAKTUR modification program for owners wishing to add a little personal touch to their vehicle. A limited edition Mercedes-AMG SL will be unveiled, but Mercedes-Benz will also take the opportunity to exhibit classic cars and prototypes. Mercedes-Maybach will be showing the new Mercedes-Maybach EQS 680 SUV and the historic Maybach Zeppelin DS 7 - from a private collection. The Vision One-Eleven concept and the Project Mondo G will also make an appearance.
Pebble Beach Automotive Week will take place from August 17 to 20, while the famous Concours d'Elegance will be held on Sunday, August 20.
WATCH Vision One Eleven - Mercedes-Benz's sports car of the future
Share on Facebook