Here's the Next-Gen MINI Interior and How It Evolved From 1959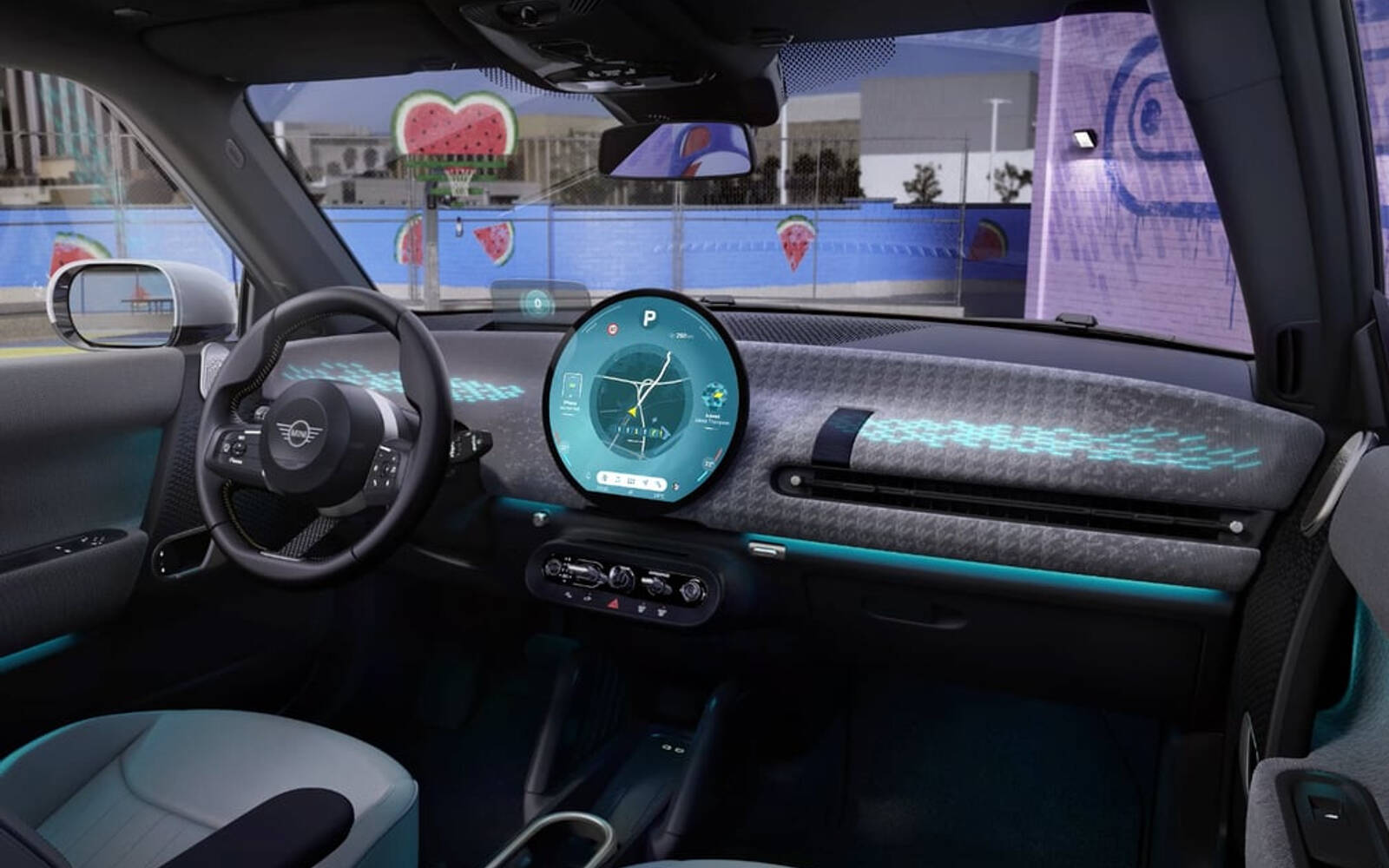 A new generation of the MINI Cooper is coming for the 2025 model year, with a global debut set to take place sometime in the next few months. We've already seen the exterior, but today the company is giving us an official sneak peek of the interior.
Looks familiar? Well, of course, there's that round interface in the middle of the dashboard, but everything has been redesigned for easy operation and a cleaner, simpler appearance that draws inspiration from the original Mini introduced in 1959.
That car basically had just a steering wheel, a round centre instrument cluster and a toggle bar beneath it. The following clip shows the evolution from one to the other:
In contrast to the outgoing generation, there's no instrument cluster in front of the driver, the steering wheel as a more minimalist design and the dashboard is cleaner. More importantly, the centre interface is larger than ever and content is displayed on its entire surface. Also, there are fewer physical controls below and even the shifter has been removed—at least where the automatic transmission is concerned.  
That means more vehicle functions will now be monitored and controlled through the screen, which isn't a surprise considering the times we're living in. A head-up display and new virtual assistant—reportedly embodied by a cute and funny dog named Spike—will also be part of the package to make life easier for the driver.
MINI says the goal was to provide an "immersive driving experience that includes light, sounds, animations, and projections."
Ambient lighting will play a key role (and change colours based on the selected drive mode), but don't forget about the various textures designed to enhance the tactile experience. On that note, you can probably kiss leather goodbye: MINI's head of design Oliver Heilmer previously said future cars will eliminate leather interiors entirely, though he didn't specify when the change would occur.
The interior of the new MINI Cooper will most certainly be replicated by other models such as the future Countryman, which is also slated to debut later in 2023. Stay tuned.
Share on Facebook