2024 Porsche Cayenne to Offer All-New Cockpit, Passenger-Side Display
The Porsche Cayenne is getting a major update for the 2024 model year. While the global reveal will take place at Auto Shanghai on April 18, we can already show you the new interior of the midsize luxury SUV.
The German automaker has developed an innovative architecture for the cockpit offering new ways of interacting with the vehicle, not just for the driver but also the front passenger. This is what's called the "Porsche Driver Experience."
Actually, the 2024 Cayenne takes many elements from the Taycan electric sedan and transfers them for the first time to a Porsche with a combustion engine. The most important controls can be found on the redesigned steering wheel or right around it, including the new start-stop button on the left and the new gear selector on the right. The latter frees up space on the centre console for a large climate control interface with physical switches and touch-sensitive buttons with haptic feedback.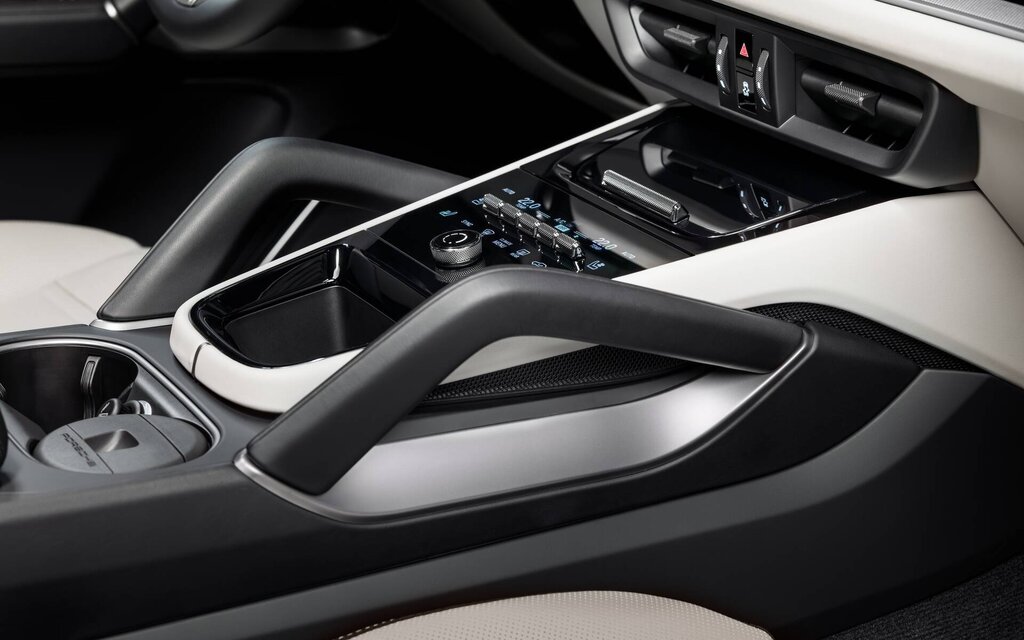 Speaking of the console, there's a bit more storage now, but Porsche designers didn't sacrifice the Cayenne's grab handles on either side.
Three Screens
The instrument cluster is now a fully digital, free-standing, 12.6-inch curved display. The company assured us that it remains easy to read even without a hood cover to prevent glare. Depending on the trim level, the driver can choose from up to seven views including a greatly reduced view and a classic mode that transfers the typical Porsche five-tube instrument cluster design into the digital age.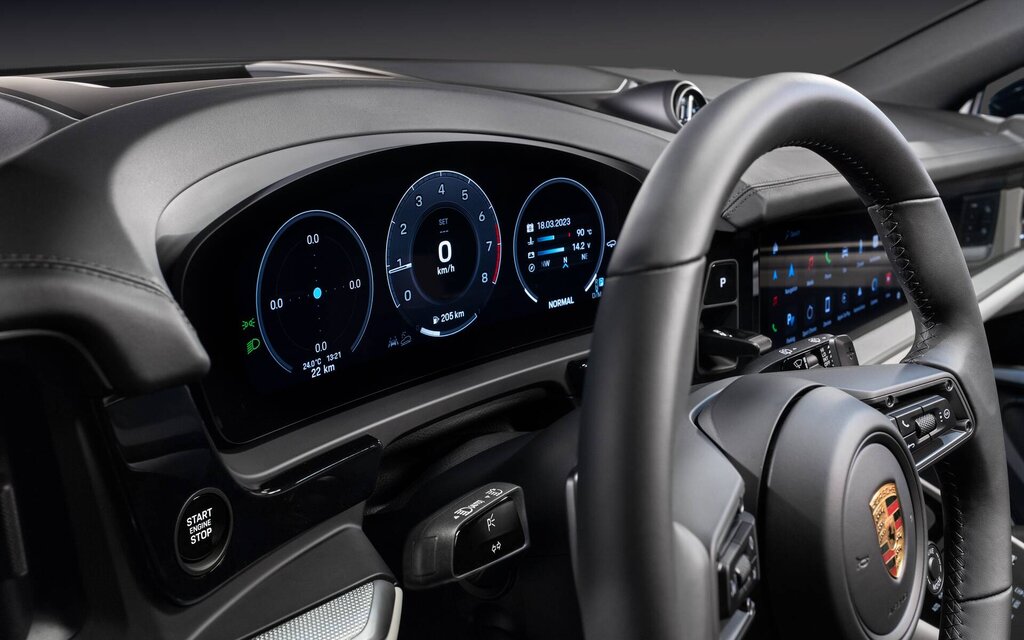 The high-resolution 12.3-inch centre touchscreen is the control centre of Porsche Communication Management (PCM). As before, the driver can operate numerous driving and comfort functions here, as well as the standard online navigation and multimedia functions.
A completely new feature in the 2024 Porsche Cayenne is the optionally integrated 10.9-inch passenger display. This additional touchscreen allows the front passenger to take the strain off the driver, for example by operating the navigation or selecting a media service. Similar to the Jeep Wagoner, special foil ensures that the display cannot be seen from the driver's seat.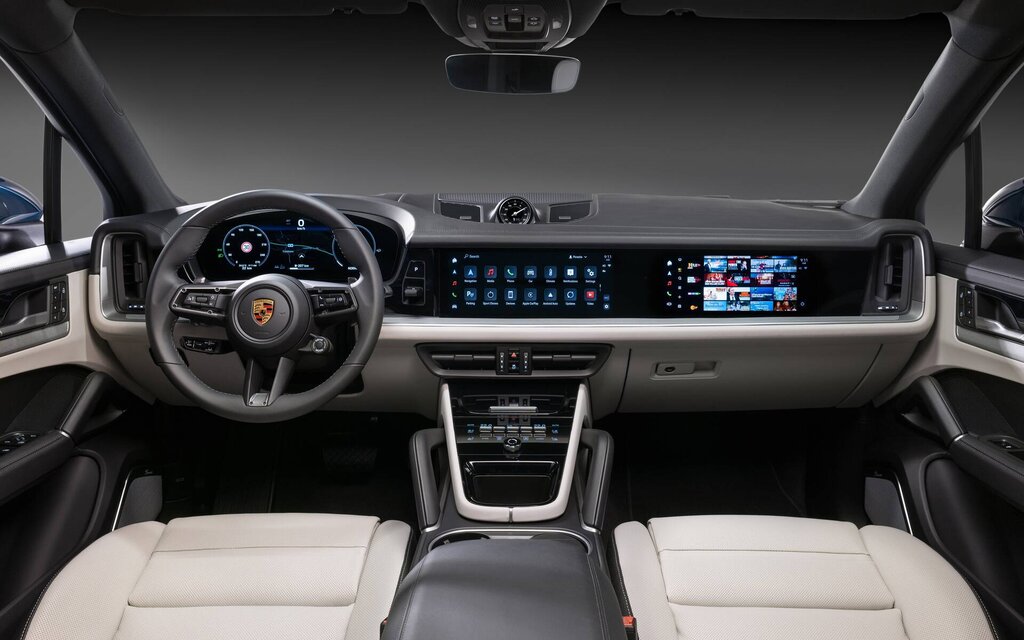 A design element that serves both aesthetic and functional purposes is what Porsche calls the "condor wing," a full-width trim piece in a contrasting finish that runs beneath those screens. Drivers can rest their fingers on it and interact with the displays in more precise and comfortable fashion.
Porsche has further improved connectivity in the new Cayenne, too. A cooled smartphone storage area with an inductive charging function comes as standard. The cooling allows an optimized charging power of up to 15 watts. Also new are two USB-C ports in the front storage compartment and another two USB-C ports in the rear area of the centre console.
Come back on April 18 for full details and pictures of the 2024 Porsche Cayenne.
Watch: 2022 Porsche Taycan GTS Review
Share on Facebook