Quebec-Based Zeal Motor Introduces Fat Truck 8x8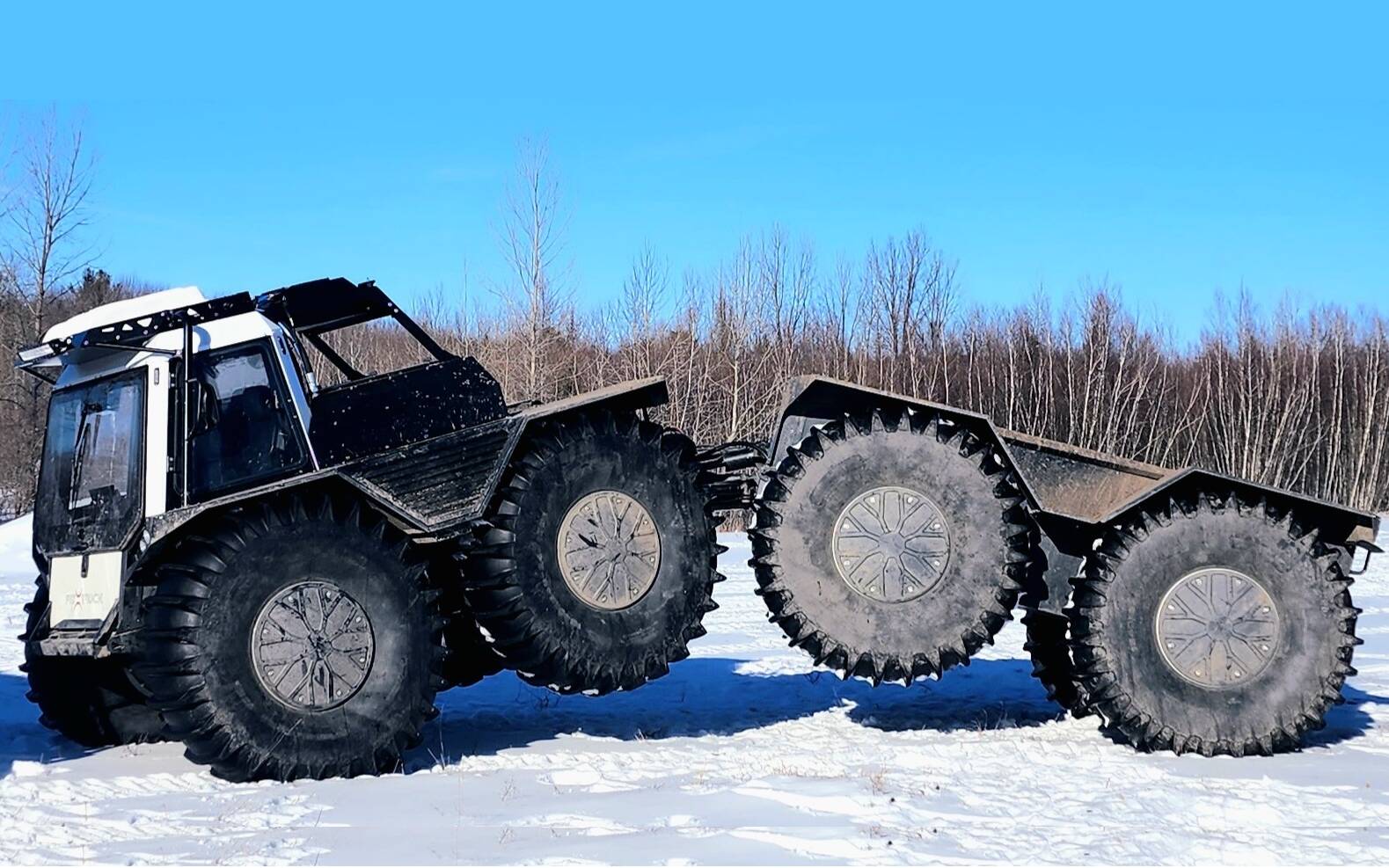 Zeal Motor, based in Bromont, Quebec, made a name for itself when it first introduced the Fat Truck in 2019 and followed it up with a flat-bed pickup variant two years later. Now, meet the new Fat Truck 8x8!
Production was officially launched today for this all-terrain machine that will be used for various infrastructure projects including power lines, pipelines, mining, tactical support and more. It aims to meet specific needs for hauling heavier payloads and getting crews to locations that are extremely hard to access.
More precisely, Zeal Motor says the Fat Truck 8x8 was created in response to demand for an amphibious vehicle that can haul up to 2,262 kilograms (5,000 pounds) or a 16-man crew. It will be available in two models: Hauler and Wagon.
"Only the Fat Truck can travel at more than 40 km/h on land, 5 km/h on water and climb up muddy trails with a 75-percent slope or more while meeting the highest safety standards," claims Amine Khimjee, VP of Sales and Marketing at Zeal Motor.
He also says the Fat Truck 8x8's footprint is just 1.9 psi, five times lighter than that of a normal human being. Furthermore, the innovative articulated design enables the vehicle to effortlessly scale 4-foot vertical walls.
Unlike previous models that feature a Caterpillar-sourced, 2.2-litre four-cylinder turbo-diesel engine producing 67 horsepower and 153 pound-feet of torque, this one needs a bigger engine, namely a 3.8-litre four-cylinder Cummins turbo-diesel that delivers 173 horsepower at 2,500 rpm and a massive 457 pound-feet of torque at just 1,500 rpm.
Following today's announcement, the Fat Truck 8x8 will make its first public appearance at CONEXPO in Las Vegas from March 14-18, 2023.
Share on Facebook