Quebec's Fat Truck is Now an Amphibious Pickup, Too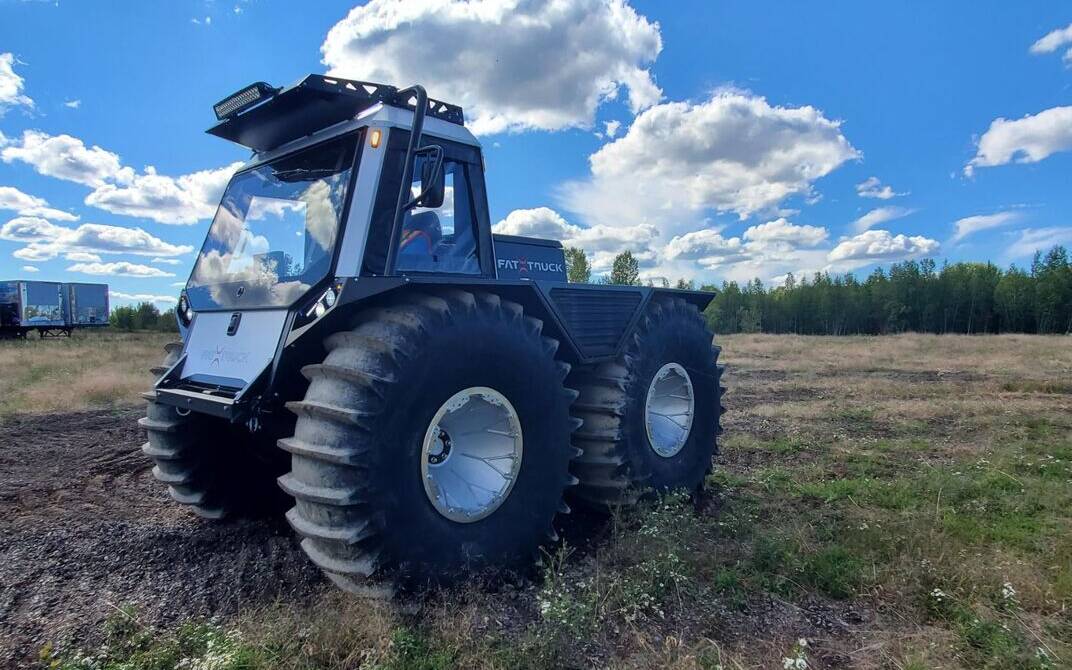 Remember Zeal Motor from Bromont, Quebec? When the company launched its signature Fat Truck back in January 2019, there were plans for a pickup configuration, as well. Production has now officially started.
The Fat Truck 2.8P will make its first public appearance this week at the Utility Expo in Louisville, Kentucky (September 28-30).
Standing 3.7 metres long and 2.6 metres tall, this model was specifically designed to transport material and tools to job sites—no matter how remote they are—with the occupants separated from the payload. As an amphibious vehicle, it can navigate through harsh conditions including swamps, extreme muddy terrain and rocky trails.
The pickup is available in two versions to suit specific customer needs: open cab or closed canopy. Maximum payload capacity is rated at 1,000 kilograms (2,200 pounds), while ground clearance is an impressive 52.6 centimetres. Riding on low-pressure tires, the Fat Truck 2.8P can operate at speeds of up to 40 km/h on the ground and 5 km/h in the water, and climb steep hills with a grade of up to 75 percent.
By the way, the engine is shared with the existing Fat Truck, namely a 2.2-litre four-cylinder Caterpillar turbo-diesel that produces 67 horsepower at 2,800 rpm and 153 pound-feet of torque at 1,400 rpm.
The articulated windshield flips up to allow access to the two-seat cabin. Dozens of options and accessories are available including a high-speed capstan, vegetation control spraying unit, water tank, firefighting foam kit and small service crane for recovery after a storm.
We'll leave you with a video that shows some of the things the Fat Truck can do:
Share on Facebook