Praga Bohema is a New Czech Supercar With a Nissan GT-R Engine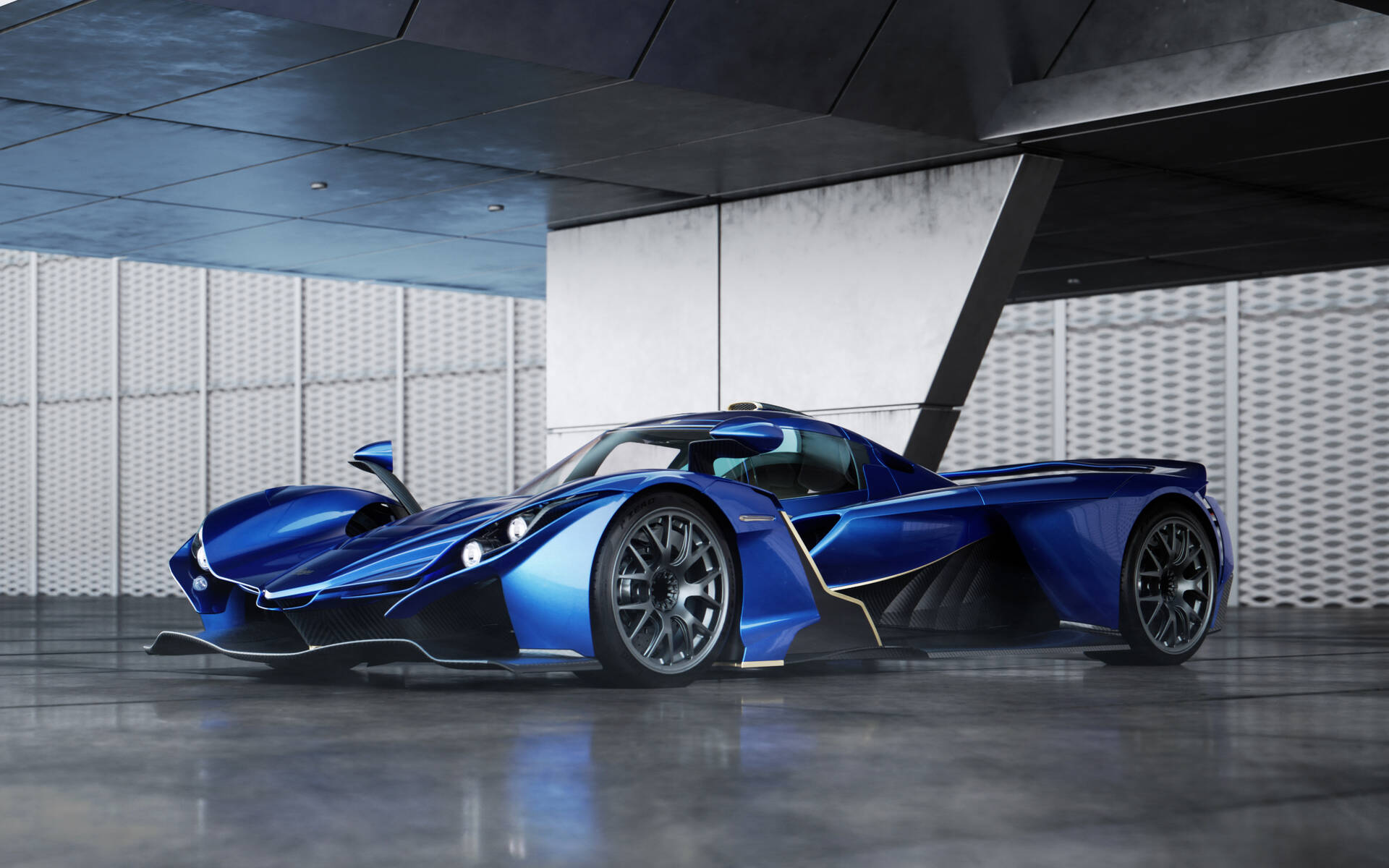 The world of exotic sports cars is about to welcome a new member. And you probably would have never guessed that it hails from Czech Republic.
Ever heard of Praga? The company was founded in the late 1800s as a maker of steam trains and industrial machinery then started building cars, motorcycles and commercial vehicles in 1907. More recently, it specialized in rally trucks, karts, and race cars for single-make series around the world.
Now, Praga is introducing a track-focused, road-legal supercar in prototype form: the Bohema.
Challenge Accepted and Met
Longstanding Praga ambassador, former F1 driver and current IndyCar driver Romain Grosjean challenged Praga to deliver a genuine, uncompromised, two-passenger road/track performance car that promises a truly unique driver experience.
With its carbon fibre monocoque, the mid-engined, RWD-equipped Bohema weighs less than 2,200 pounds, including just 396 pounds of unsprung mass. Styling is even more radical than a Pagani Huayra or Hennessey Venom F5, two hypercars with similar side mirrors perched way above the front fenders. It looks more like France's Delage D12, which was developed with the help of Canada's own Jacques Villeneuve.
Nissan supplies brand new GT-R engines to Praga for the Bohema. The 3.8-litre, twin-turbocharged V6 is specially adapted to deliver up to 700 horsepower at 6,800 rpm and 534 lb-ft. of torque from 3,000-6,000 rpm. These numbers pale in comparison to the world's top supercars and hypercars, of course. Acceleration times are unknown, but top speed is said to be 300 km/h.
Other highlights of the Bohema include a race-derived Hewland sequential gearbox with a robotic clutch allowing for semi-automatic drive mode, a track-tuned yet fully adjustable suspension, 380mm carbon ceramic disc brakes with six-piston calipers, and semi-slick Pirelli Trofeo R tires on 18-inch front and 19-inch rear wheels. The extensive aero components provide 1,984 pounds of downforce at 250 km/h. Oh, by the way, race helmets can be stored in a bespoke luggage fitted in each of the car's innovative 50-litre side pods.
"I was astonished by the Bohema's amazing performance on track, its accessibility on road, and the ease of transition between the two," Grosjean says. "On the road, you get a smooth ride, the car eliminates the bumps, you can chat with the passenger, and everything is calm and OK. Then simply switch focus and you are on the track. The same clothes, the same car, but the feeling changes and you are pushing the limit and collecting amazing lap times again and again, discovering unbelievable possibilities in the Bohema. And we still have a few months to fine-tune the on-road compliance and on-track lap times!"
Highly Exclusive
Development is expected to be completed in the first half of 2023, after which Praga will hand-build each of the 89 units of the Bohema (reflecting the 89th anniversary of its historic 1933 road race victory) through a partnership with Kresta Racing, Czech Republic's most highly respected rally team.
The price is set at $1.31 million USD and reservations have already begun. Praga plans to offer track handover programs to ensure that the full performance and capabilities of the Bohema are understood and accessible by owners.
Share on Facebook