10 Custom Ford Builds Invade 2022 SEMA Show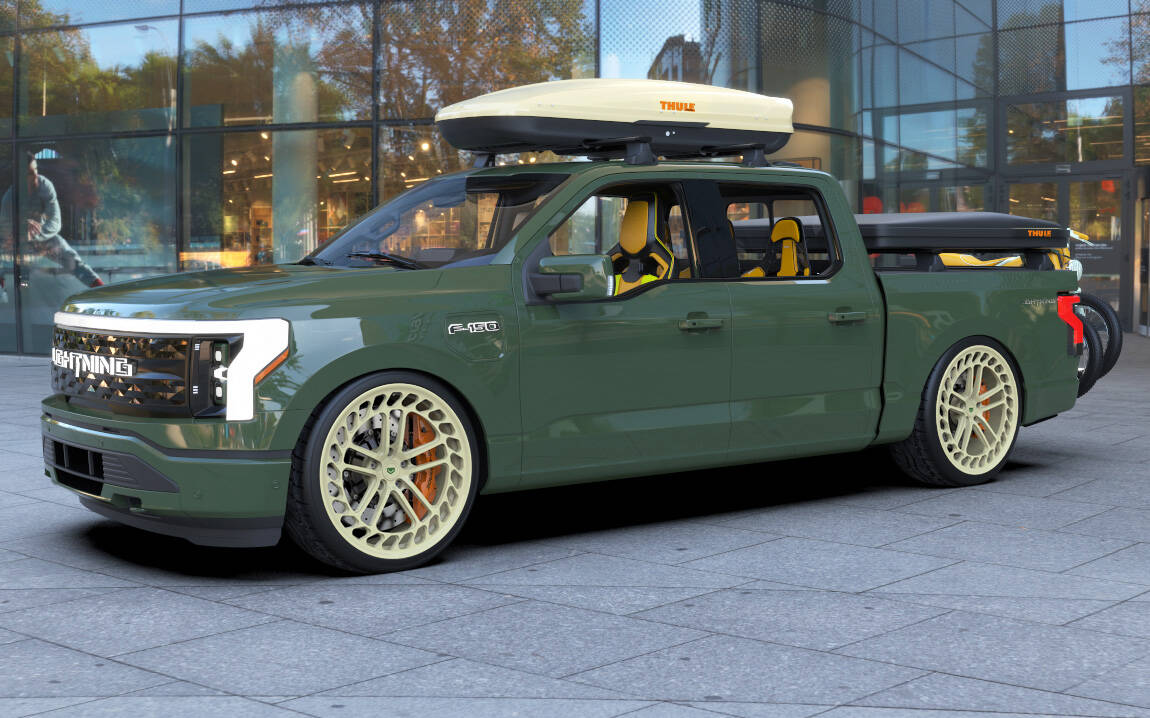 Ford says it designed its latest vehicles to be easier to customize, with installation points and aftermarket accessories engineered from the start of the design process. This week's SEMA Show in Las Vegas certainly has no shortage of custom Ford builds.
Of course, there's a difference between factory-backed parts and accessories sold by Ford dealers and the fancy mods displayed by specialty shops and tuners, but it's no coincidence that the Blue Oval company's personalization and accessories business has grown 40 percent in the last two years.
All 10 of the Ford-backed custom builds presented at the 2022 SEMA Show can be found in the photo gallery above, but here are five we wanted to highlight:
Ford Mustang Mach-E by Tucci Hot Rods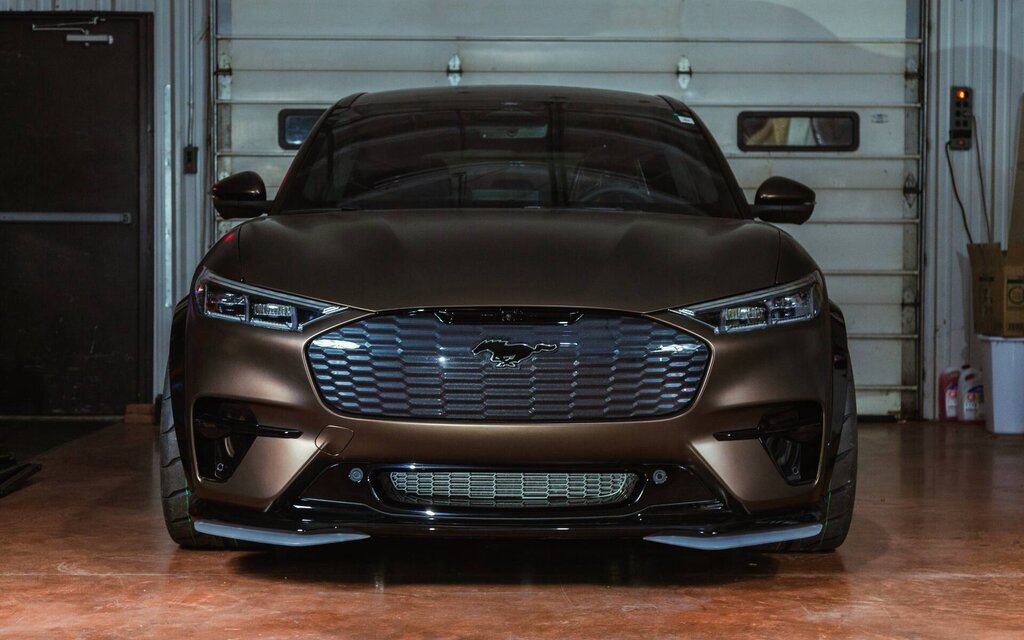 This Ford Mustang Mach-E GT is widened with a muscular custom liftgate spoiler, fender arches with 3D-printed fender flares, vacuum-formed transparent wheel covers and a 3D-printed front lip. The bronze-coloured wrap adds a classy twist, while Recaro buckets and more help deliver a sportier interior than the one created by Ford designers.
Ford Bronco by WARN Industries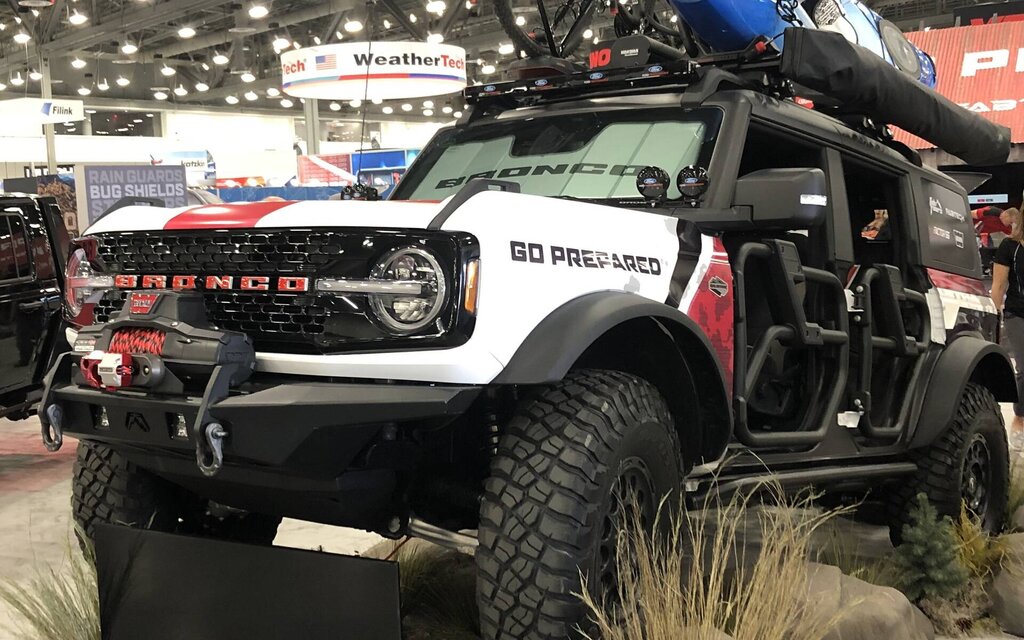 Designed as the ultimate beach SUV, this Bronco Wildtrak would no doubt please extreme sports and off-road driving enthusiasts, but it's primarily aimed at drivers who want the capability to cross difficult terrain to their secret fishing holes and reel in catches all day long. It has a 270-degree awning, fishing rod box, DANA D60 axle with 5.38 gearing, and Indel B refrigerator, not to mention tube doors and a WARN winch just in case.
Ford Maverick by LEER Group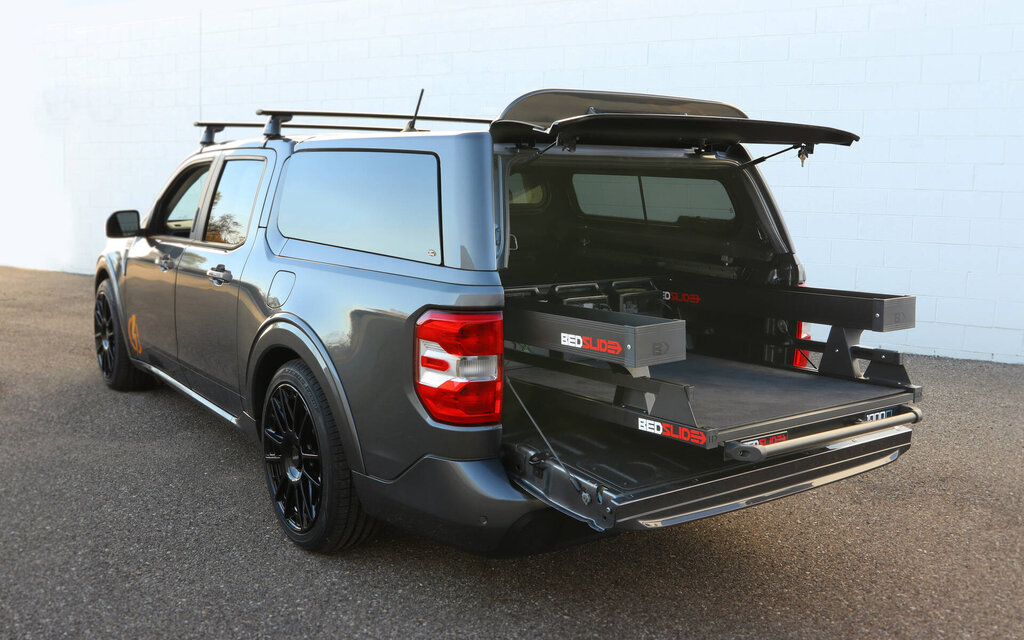 The Maverick is a great little truck for DIY enthusiasts, but LEER set out to maximize its potential as a full-blown work truck. This one has an expandable power station, toolbox and roof rack along with solar panels connected to external charging ports to ensure drivers have multiple ways to power their tools and devices.
Ford F-150 Lightning by Tjin Edition/Thule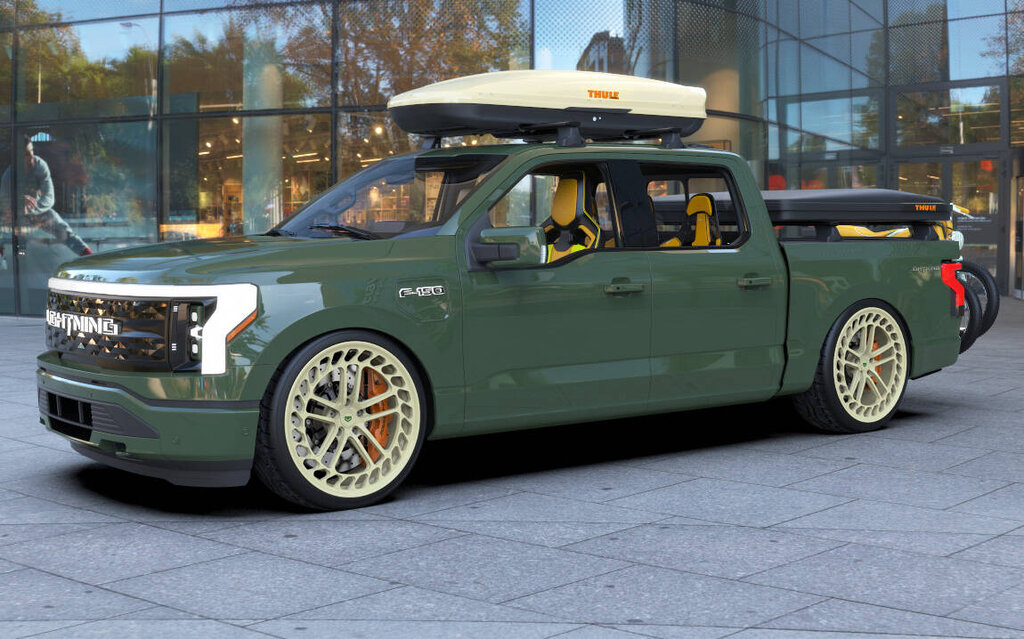 The new F-150 Lightning electric pickup gets a low-rider treatment and manages to be even more versatile at the same time. Solar charging, a portable air compressor, refrigerator, console vault, Recaro front and rear seats, and Thule cargo accessories on top of the cabin and over the cargo bed allow plenty of possibilities. There's a rack for two e-bikes in the rear, too.
Ford F-150 PowerBoost by BDS Suspension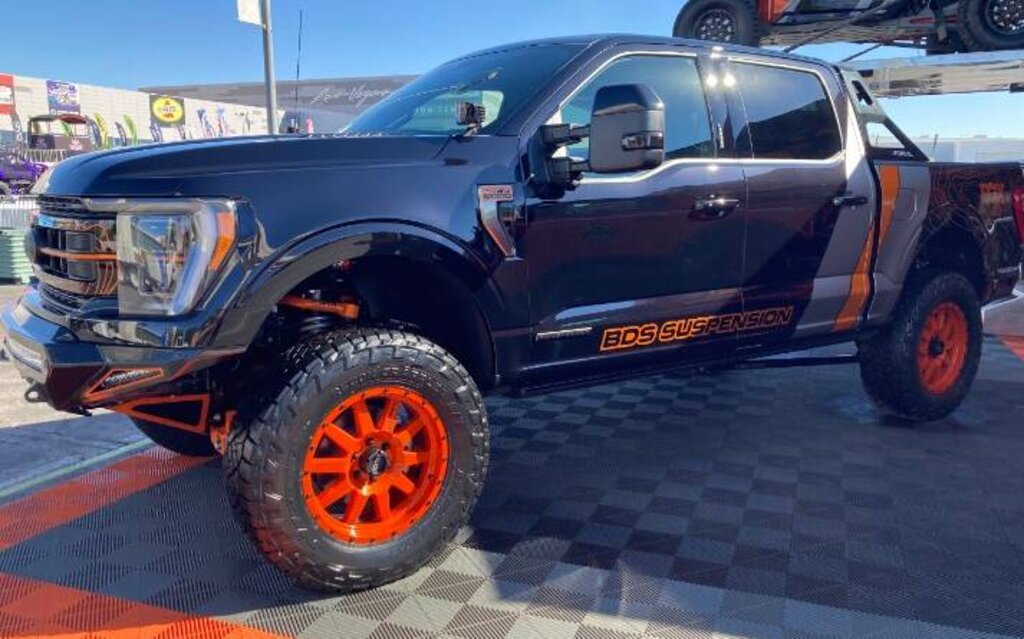 BDS went to work on the hybrid variant of the F-150 to deliver a nice combination of technology and off-road performance. In addition to the standard 7.2kW Pro Power Onboard generator, their truck features an air compressor, WARN recovery kit, first aid kit and console vault to ensure drivers are ready for anything the trail might have to offer. We don't have the specs for those tires and lift kit, but they sure give the big Ford a powerful look.
Watch: 2022 Ford Maverick Hybrid Review
Share on Facebook