2015-2021 Lexus NX: Things to Know Before You Buy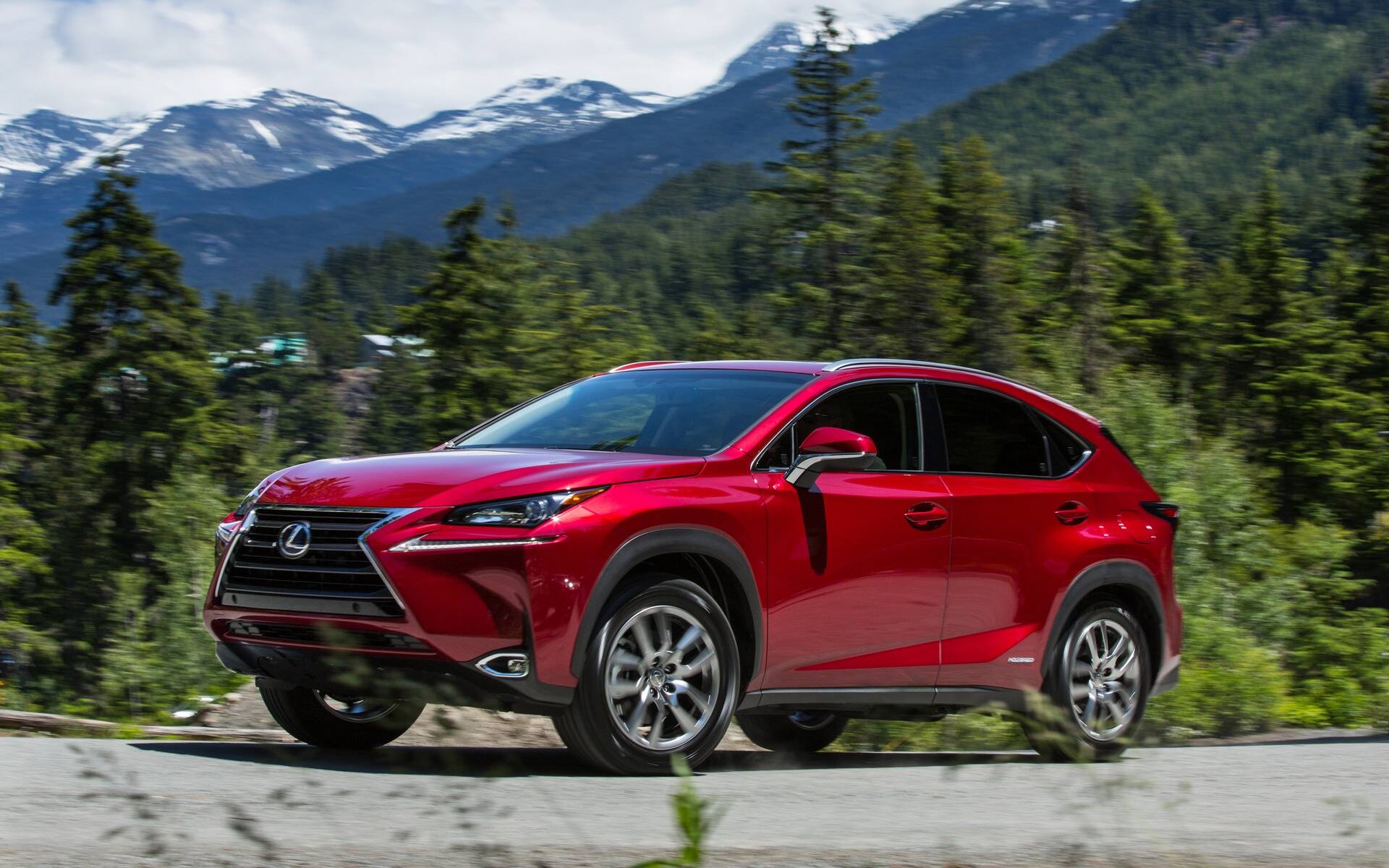 The Lexus NX, Toyota's luxury brand's compact SUV, is a popular choice in Canada since its arrival in fall 2014. Beginning with model year 2022, the latest generation hit hard with a sleek design, an ultra-modern cabin and four engines available, two of which are hybrid, but what about the previous generation? Is it any good?
Here's what you need to know about the 2015-2021 Lexus NX …
Design-wise, the original NX shows a more classic approach, the grille on the first models not being as exaggerated and provocative as the others that followed, especially the F Sport trim.  
Gas or Hybrid
Mechanically, we're dealing with a 235-horsepower turbo four-cylinder (NX 200t or later NX 300),  or a 194-horsepower hybrid drive (NX 300h). The first is coupled with a traditional six-speed automatic transmission while the second uses a CVT.
Both offer an all-wheel drive, but the hybrid stands out with an average consumption of 7.5 L/100 km or less in normal conditions. Otherwise, expect a little over 9.5 L/100 km with the turbo engine, which also has the inconvenience of requiring premium fuel instead of regular.
You'll also be interested to learn that the trunk's volume goes from 501 litres to 1,546 litres when folding down the back seat—which is ok— and that its maximum towing capacity is 2,000 pounds. The second-row space is smaller than in most of the NX's competitors though.  
2018 Modifications
For 2018, Lexus has changed a few things but not under the hood. As always, the F Sport trim enjoys a sleeker style and a firmer suspension.
Two years later, the Lexus+ 2.0 safety system was improved and a muy picante Rioja red interior with black trims was added to the available colour combinations.
Safe and reliable, silent and well-built, the former NX also offers reasonable driving pleasure without being the most exciting in its category. However, some have criticized its control interface, describing it as overloaded and badly designed. The worst is the touch sensitive surface controlling the screen on the dashboard; frustrating to use and way too distracting while driving.
You have to try one to see if the NX's driving experience and interior are your cup of tea. If not, allow us to suggest an Audi Q5 for its refinement, or an Acura RDX for its great handling. Happy shopping!
Share on Facebook