GM's Multi-Purpose Tailgate: How Does It Work?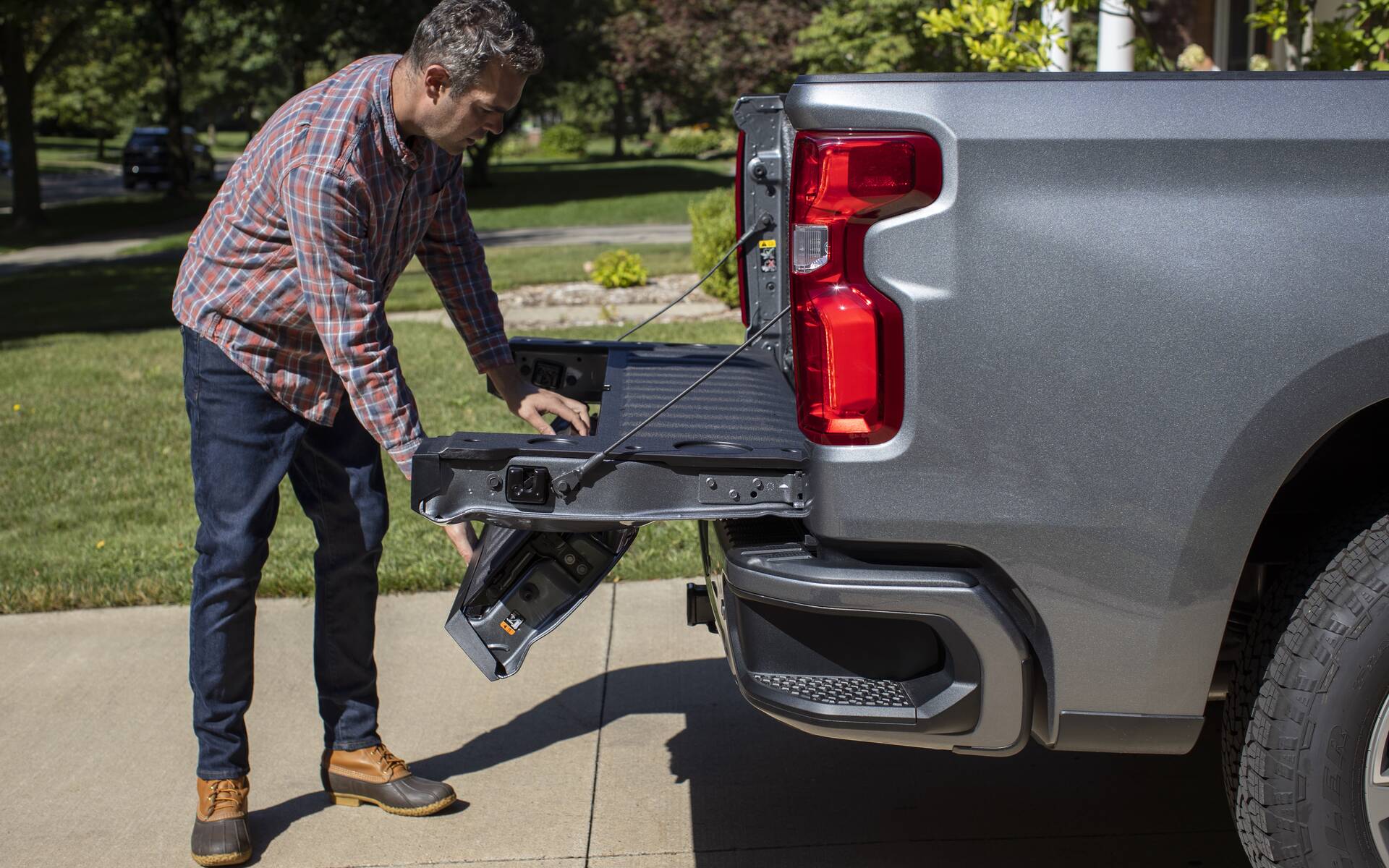 With the GMC Sierra 1500's makeover for model year 2019, the automaker has introduced a new uniquely designed multi-purpose tailgate called MultiPro. The Chevrolet Silverado 1500 has followed suit for 2021, giving it the name Multi-Flex.
If you're looking for a pickup that makes loading more convenient, you should definitely consider these models. But what exactly are the features of this special tailgate?
Made up of three articulated sections, it can be used in six different ways, but overall, it makes access to your truck's bed easier, and allows you to organise its content better.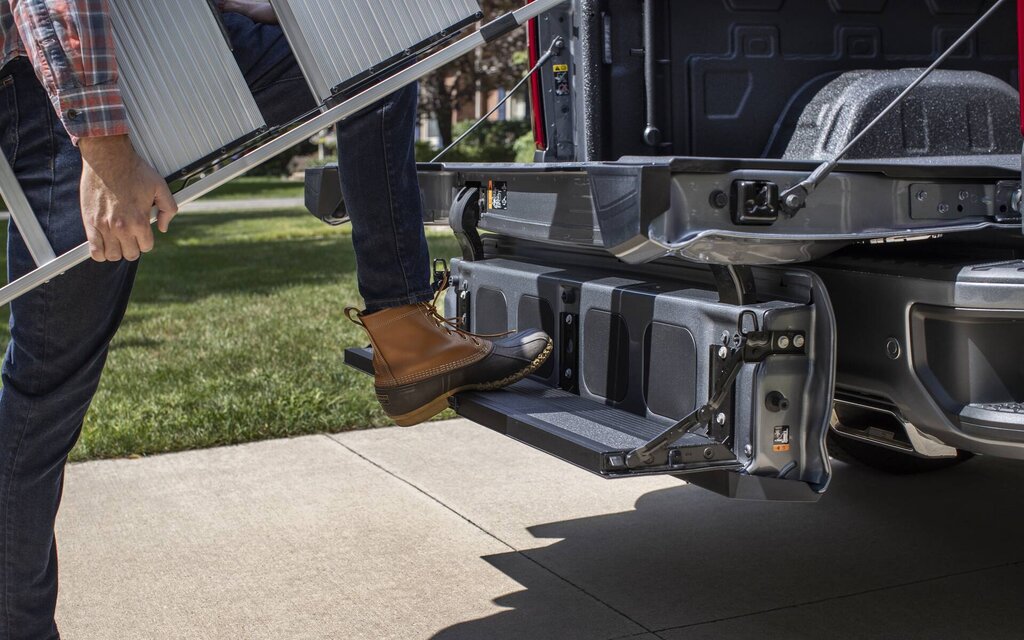 More precisely, you can lower the whole tailgate or its upper portion only. That upper portion contains a step that kicks out to help you climb in the cargo bed, as shown in the picture above, or a load stop that prevents 2x4s from slipping out, as shown below.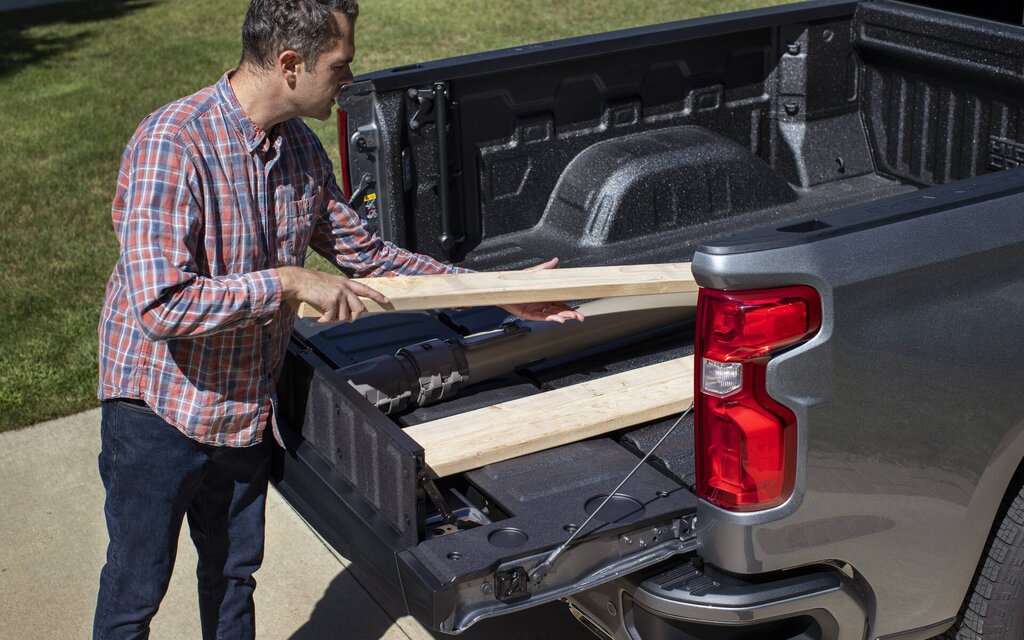 Another possibility is to create a workbench that can handle a load of 375 pounds (170 kilos):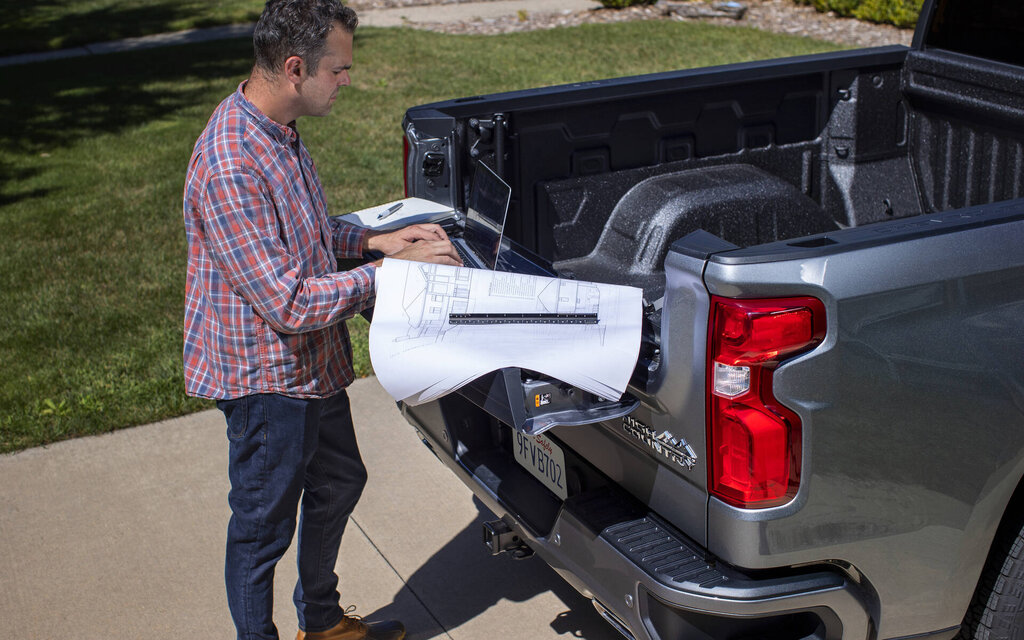 The tailgate features two buttons to control its power assisted opening (upper section only or the whole assembly). You can also open it both ways with your key fob.
In short, GMC's MultiPro and Chevrolet's Multi-Flex tailgates offer several loading and work options to their users. Some have complained that it becomes difficult to operate in the winter, but most are happy with the improved convenience and versatility.  
And the very useful corner steps built in the rear bumper are still there, so you really have no excuse not to climb in that pickup's bed!
Share on Facebook