Buick to Go All-Electric by 2030, First EV Coming in 2024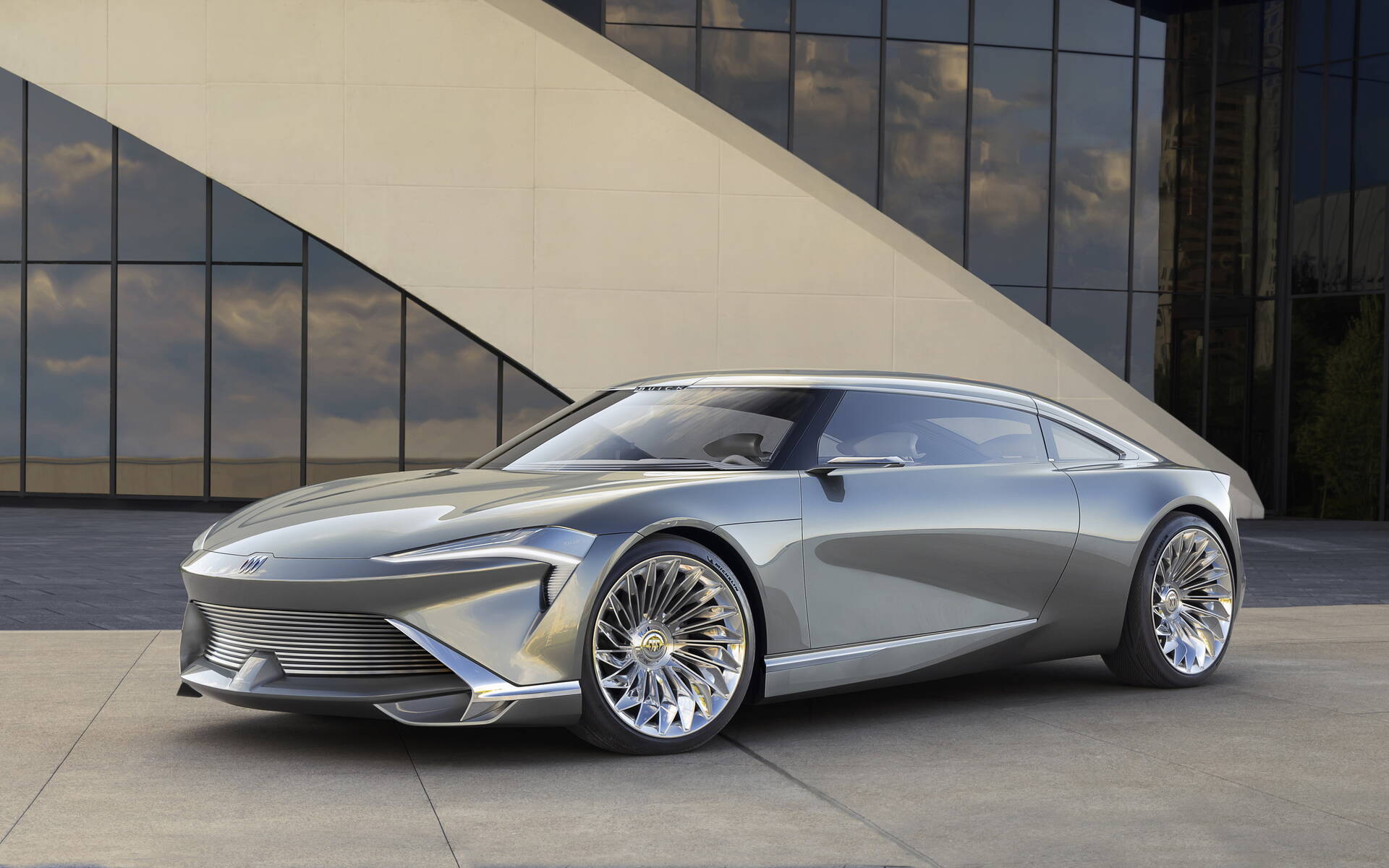 Buick is still in the process of reinventing itself after becoming an SUV-only brand. Did you know that 73 percent of sales are currently coming from customers that are new to Buick?
An even bigger and more significant transformation is on the way: all Buick models will be fully electric by 2030, said Duncan Aldred, global vice president of Buick and GMC. 
Starting next year, Buick will adopt a new logo (for the first time since 1990) and a revamped brand identity including new typography, an updated colour palette and a new marketing approach. Buick will also update its physical and digital properties over the next 12-16 months.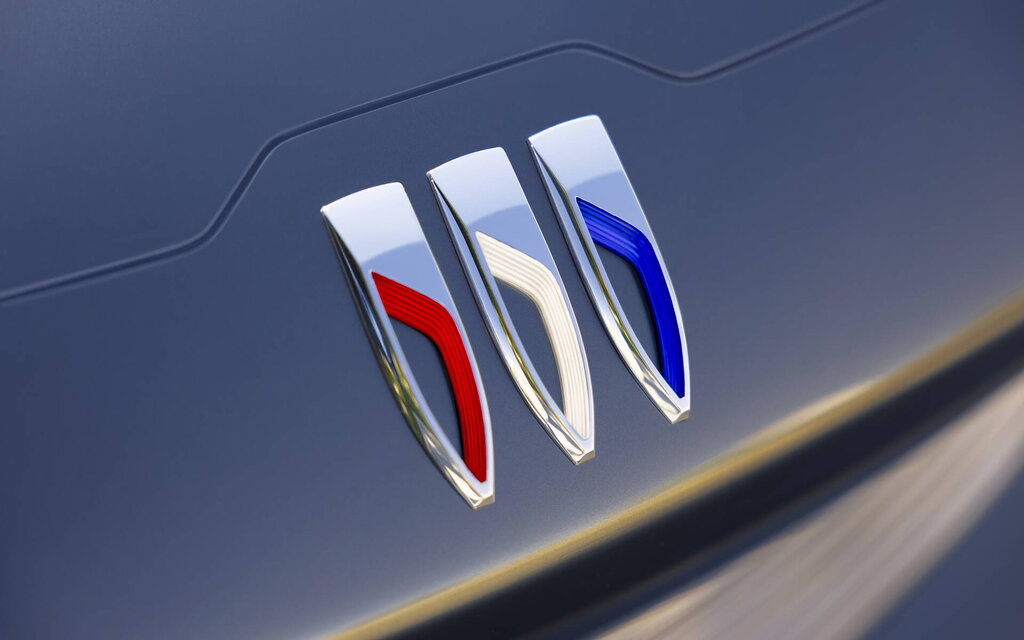 Future EVs from Buick will carry the Electra name, drawing inspiration from the brand's history. The first one will hit the market in North America in 2024.
Wildcat EV Concept Shows the Way
Naturally, Buick's electric turnaround will involve a new design language. On Wednesday, the company introduced the Wildcat EV concept, an ultra-futuristic 2+2 coupe that somehow serves as a preview according to Sharon Gauci, executive director of Global Buick and GMC Design.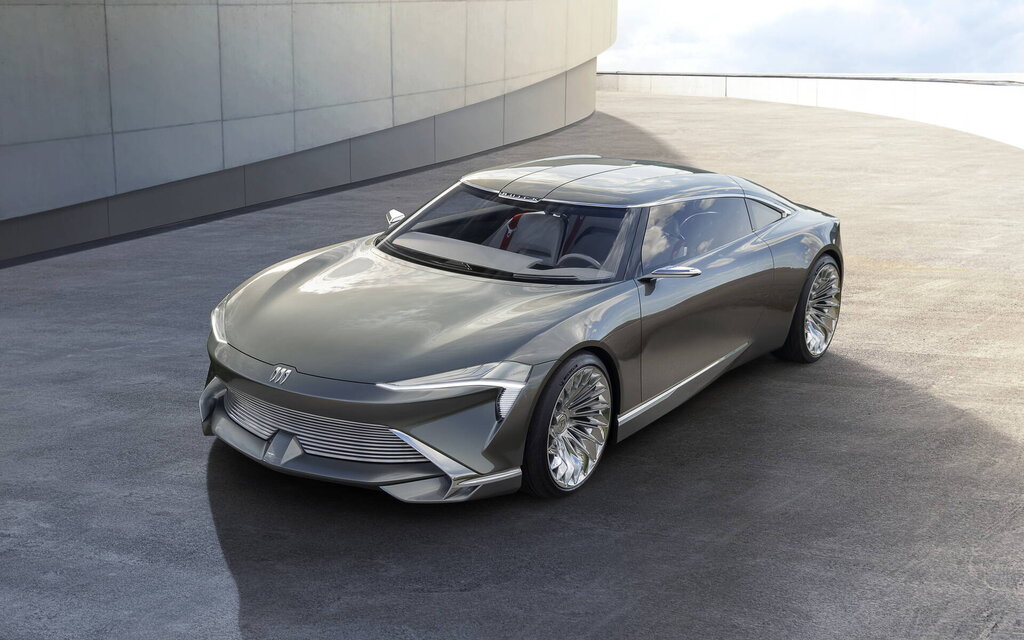 Buick has been using the Wildcat name for innovative concept vehicles since 1953, and this latest one is a very expressive embodiment of what designers have in mind for upcoming Electra models. As you can see, the front end sports a much more aggressive look than current Buick products. Check mark-shaped lighting elements adorn the car and are configured to create a unique welcome choreography when the driver approaches.
Part of the roof tilts upward as the door opens for easier ingress and egress, but don't expect that to carry over to the production model. Same thing for the cameras replacing the side mirrors. What's interesting, however, is the state of charge indicator visible in the exterior hatchback glass.
Inside, the radically sculpted seats are separated by a full-length centre console, the front part of which is capped by an elegant touchscreen for vehicle functions. The mix of colours and surfaces is inspiring, while designers have brilliantly integrated an ultra-wide digital interface to the dashboard.
For drivers feeling a bit too stressed, a Zen Mode will dim the cabin lights, disperse calming aromatherapy scents and activate massaging seats.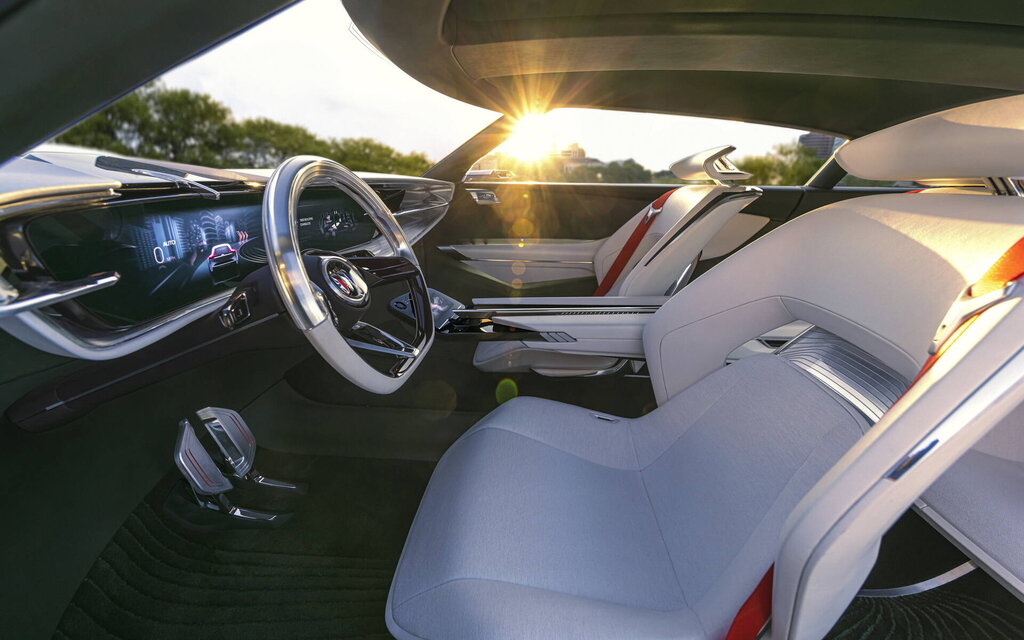 Buick hasn't shared any technical information, but we know that its first EV coming in 2024 will ride on GM's Ultium platform and battery.
Share on Facebook