2023 Cadillac Escalade-V Arrives With 682 Horsepower, Awesome V-Mode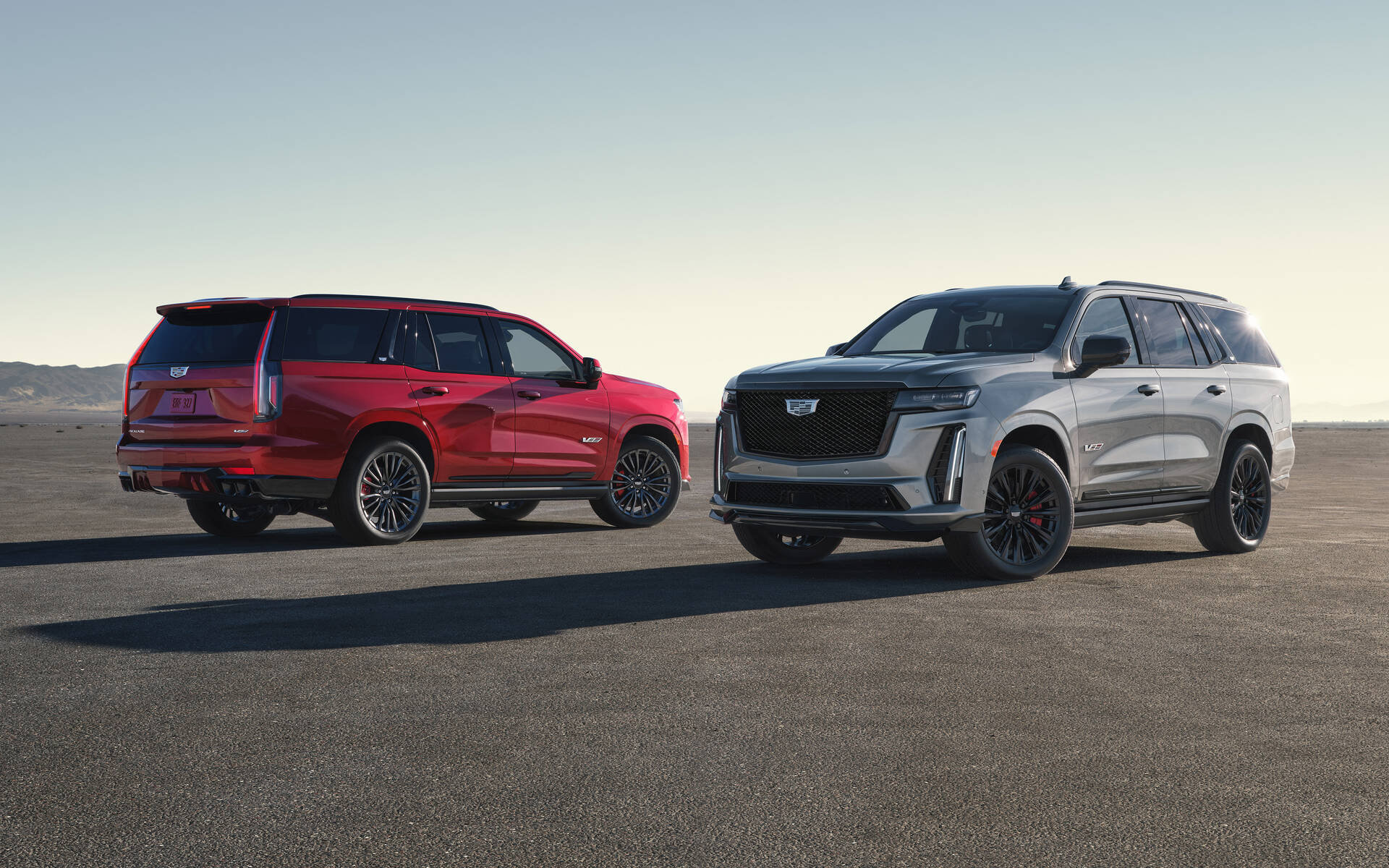 The same automaker that builds the small, zero-emission Chevrolet Bolt EV made an incredibly big and loud statement today with the debut of a vehicle that is the complete opposite. The all-new and almighty 2023 Cadillac Escalade-V will become the industry's most powerful full-size SUV when it goes on sale this summer.
Using a supercharged 6.2-litre V8 engine that shares many similarities with the one in the CT5-V Blackwing sedan, it generates a whopping 682 horsepower at 6,000 rpm and 653 pound-feet of torque at 4,400 rpm. That, my friends, is enough to get you from 0-100 km/h in about 4.5 seconds based on initial GM testing.
Why isn't it called Escalade-V Blackwing? Without confirming that this is the final evolution of the gas-powered Escalade, the folks at GM explained to us that the supercharged model is not designed for the track (hence the Bridgestone all-season tires) but more as a daily driver for families that want more power and character. They'll have way more than they ever need, that's for sure.
Both the 10-speed automatic transmission and fully active all-wheel drive system with limited-slip differential are specially tuned to match the new engine which, by the way, delivers 262 horsepower more than the naturally aspirated V8—a massive increase of 62 percent. Meanwhile, peak torque is up 42 percent, two thirds of which can be sent to the rear wheels.
Fortunately, the Cadillac Escalade-V relies on six-piston Brembo front brakes to bring its huge mass to a complete stop. The brake callipers are painted in Edge Red and can be seen through the exclusive 22-inch wheels.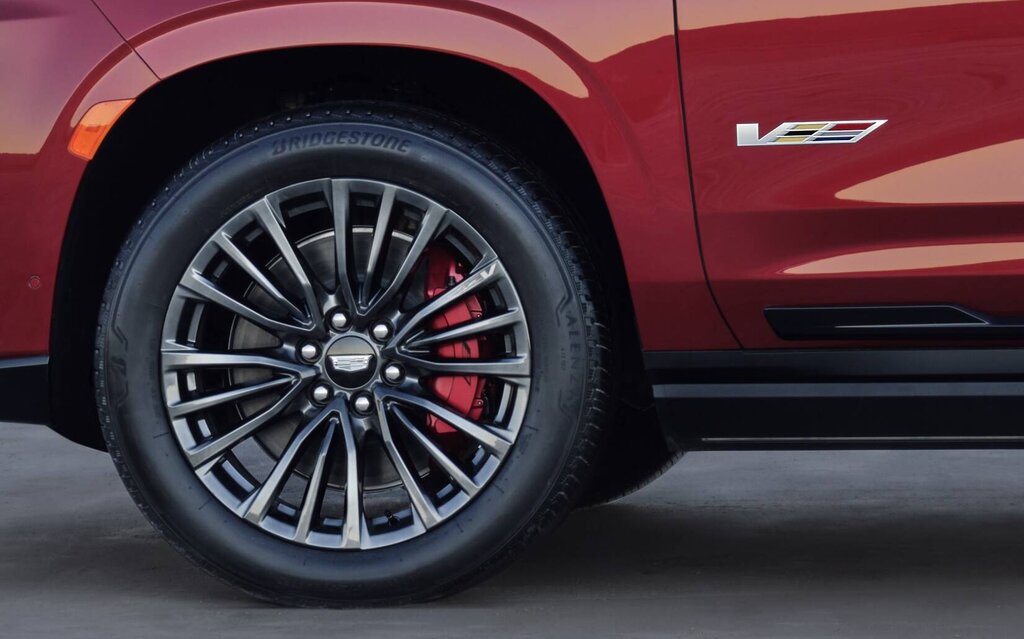 The Air Ride Adaptive Suspension gets unique components, too, and is paired with Magnetic Ride Control 4.0 technology. Drivers can personalize their experience behind the wheel via the new V-Mode button on the centre console, which also automatically lowers the ride height by 20 mm. Additionally, Launch Control is available through V-Mode, enabling more explosive acceleration from a standstill. The active exhaust system offers Sport, Tour and Stealth settings, the last one a must for those who care at least a little bit about their neighbours.
Finally, as the pictures show, the front grille and fascia feature a unique treatment, while the rear fascia incorporates a body-coloured diffuser and quad tailpipes. The interior is based on the Platinum trim and combines Zebra Wood inserts with semi-aniline leather in all three rows. The front seats have a massage function, while the AKG Studio Reference sound system promises a surreal auditory experience with as many as 36 speakers.
Start saving now because the 2023 Cadillac Escalade-V is priced at $179,998 including destination charges. By the way, the long-wheelbase Escalade ESV is also available in V-Series configuration.
Share on Facebook