Someone Made a Cadillac Escalade Pickup From a Chevy Silverado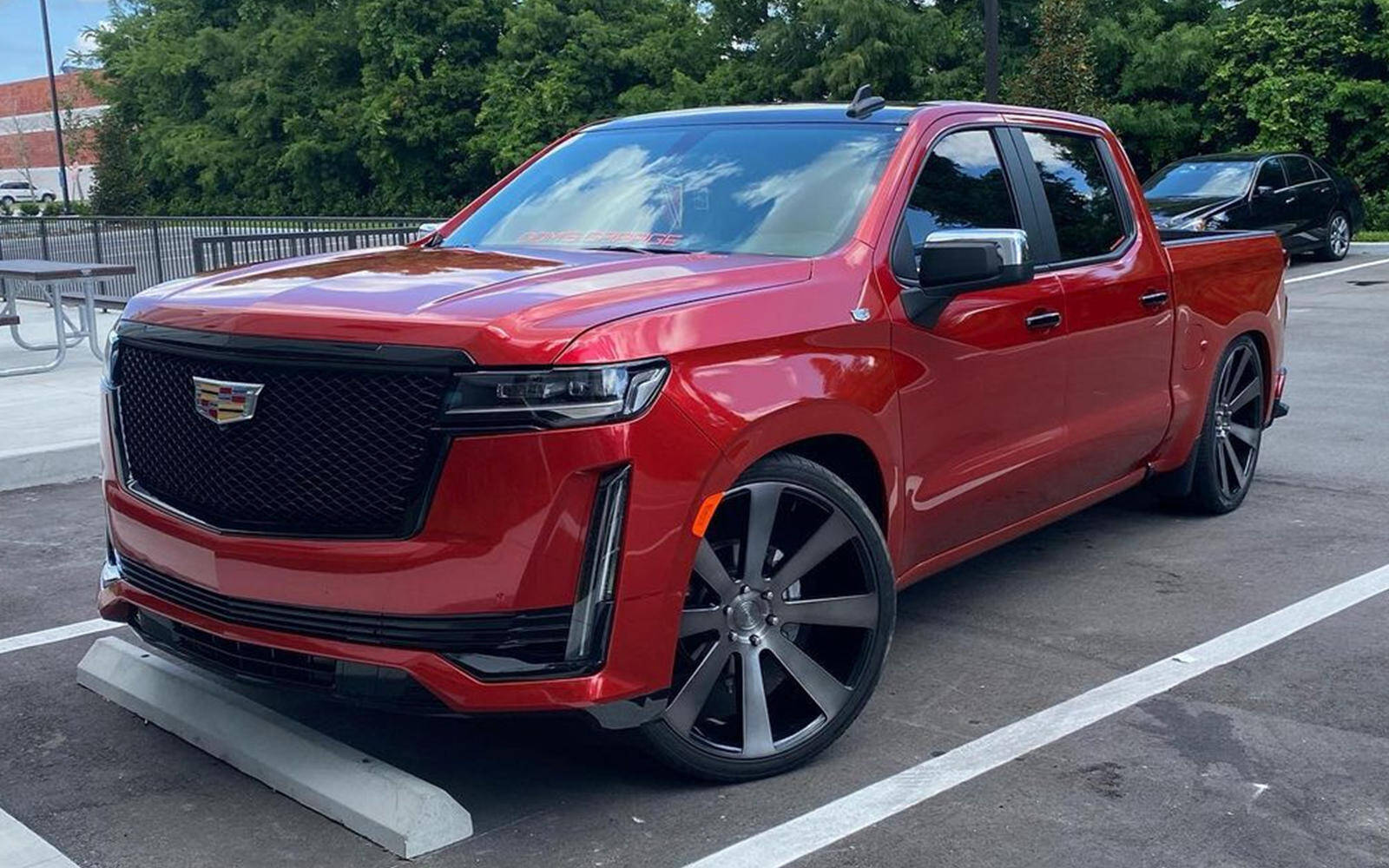 Do you miss the Cadillac Escalade EXT? Remember, there was a time not too long ago when Cadillac's full-size SUV was also available as a pickup, kind of like the luxury equivalent of a Chevrolet Avalanche.
For 2021, as you know, the Escalade has been completely redesigned and puts on a real show. However, some fans out there seem to be eager for the return of a cargo bed in the rear.
Consider what Dom's Garage in Miami, Florida did as evidence:
Voir cette publication sur Instagram
This is not the work of Photoshop, but a real-life creation. Unfortunately, the only two pictures we have come from this Instagram post and details are limited.
In case you didn't realize, it's not a Cadillac Escalade that had the roof chopped and the rear seats deleted. Rather, the team at Dom's Garage changed the front end and badges of a Chevrolet Silverado. They also swapped the factory wheels for fancier, oversized alloys.
The result is pretty convincing at first glance, although a closer inspection might reveal some flaws and quality issues. There's more than meets the eye, too. For example, the tailgate opens with the Cadillac emblem.
Apparently, this unique Caddy pickup is still a work in progress with further modifications to come, like maybe a power sliding rear window.
What do you think?
Share on Facebook