Three Good Reasons to Buy a Pre-Owned Honda Odyssey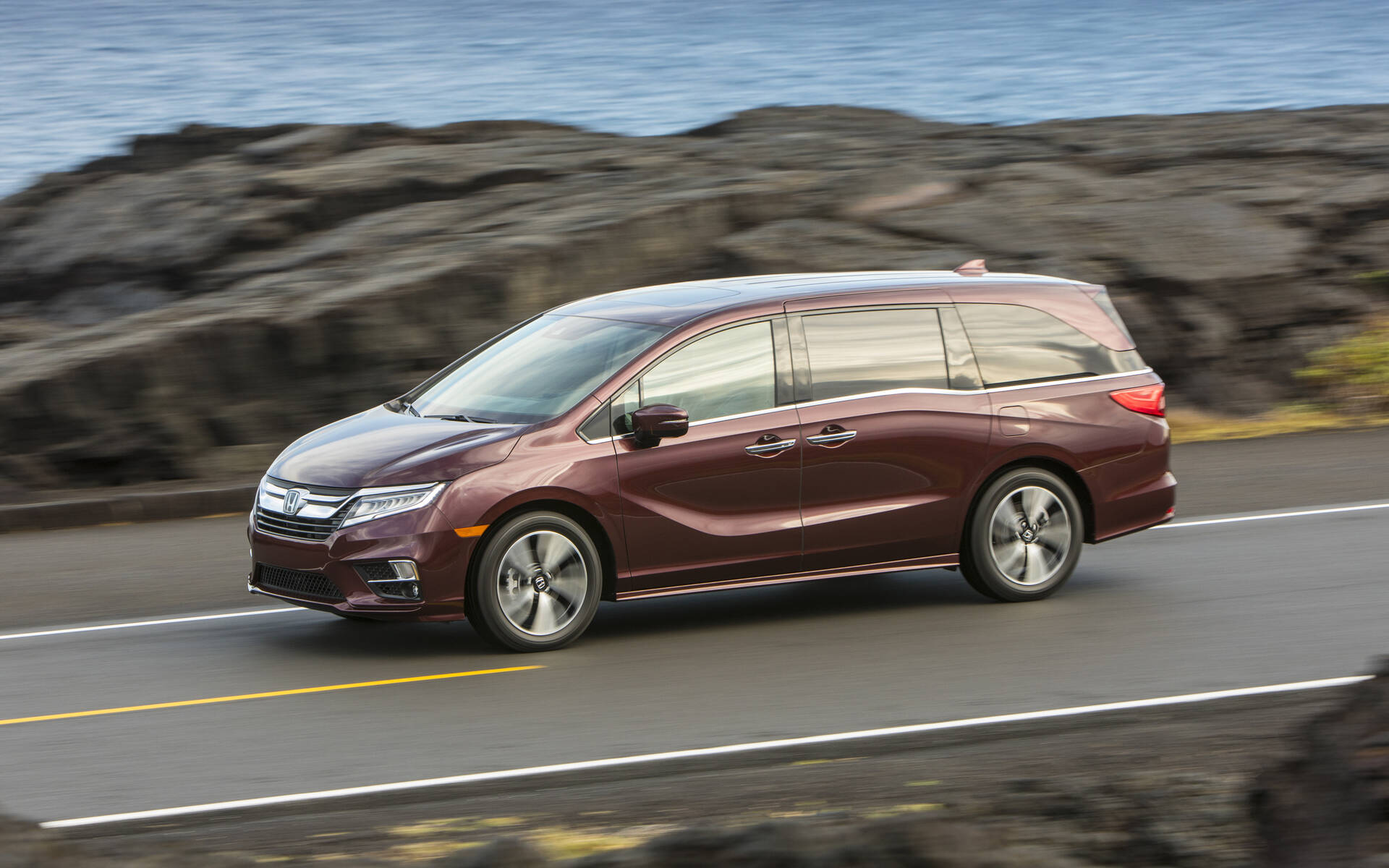 The Honda Odyssey has been part of our automotive landscape for many years  and has become a reference for families, even if it's not the most affordable, nor the most fuel efficient in its segment. Unlike most of its competitors, the Odyssey doesn't offer all-wheel drive or a hybrid, but overall it's an excellent solid and well-built minivan.
Are you shopping for a pre-owned minivan? Here are three good reasons to choose a Honda Odyssey!
A Reliable Engine
The 3.5-litre V6 engine that is housed under the Odyssey's hood has very few flaws. Used for a long time in several Honda models, it has proven its reliability. With the arrival of the current generation in 2018, its power was bumped up to 280 horsepower and 262 ft-lb of torque (previously 248 hp and 250 ft-lb). In addition, it can now tow up to 3,500 lb, which is ideal for a camping trailer. We must also mention that the automatic transmission is generally very smooth.
Superior Comfort
On the road, the Odyssey is remarkably comfortable and quiet. In terms of ride comfort,  it's at the top of its segment. Inside, eight seats are available and none of them is cramped, even at the back, but the front and middle row passengers will enjoy a little more room, of course. It also has a higher ground clearance than most rivals.
Many Gadgets
The omnipresent technology in the Odyssey proves to be both useful and innovative at the same time, although some of it is reserved for the more expensiove Touring trim. The CabinControl system allows the users to connect their phone or tablet to control certain features, like the cabin's temperature for example. You can monitor your children at the back without having to turn your head thanks to the CabinWatch system, or talk to them through the rear speakers using the CabinTalk function.
There is another function, called How Much Farther?, that displays the time remaining for a given trip on the infotainment system's screen. Let's not forget that the Odyssey was the first minivan with a vacuum cleaner built into the trunk. Cleaning made easy!
Share on Facebook