Mercedes-Benz VISION EQXX Achieves 1,008 Km on One Battery Charge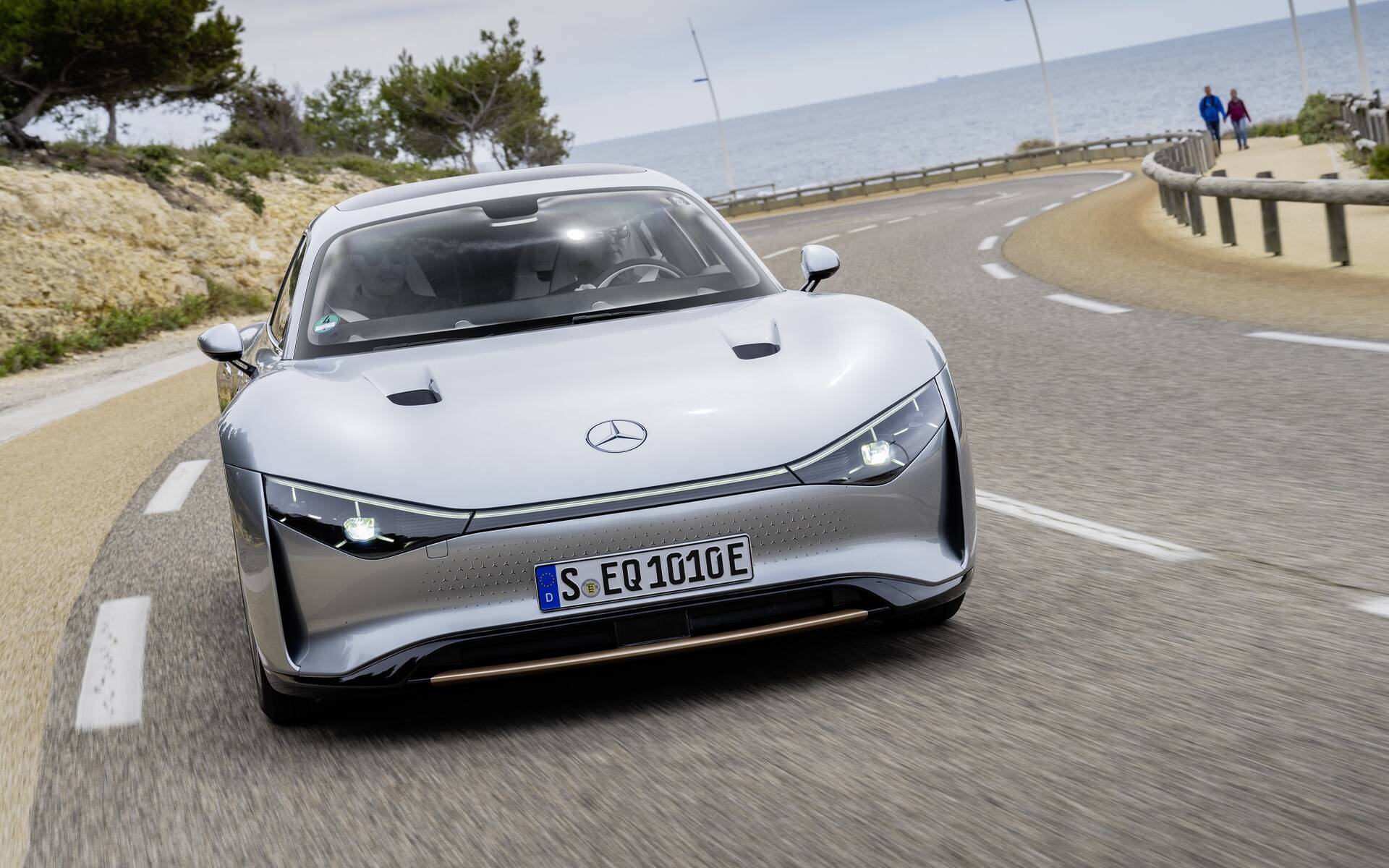 Mercedes-Benz has kept its word. The VISION EQXX electric sedan concept that was unveiled in January at CES in Las Vegas recently completed a trip of 1,008 km across Europe on a single battery charge.  
The route profile—from highways to mountain passes including roadwork areas—and the weather conditions presented the VISION EQXX with a wide variety of challenges. Departing from the Sindelfingen R&D centre near Stuttgart in cold conditions, temperatures from start to finish ranged from 3-18 degrees Celsius. 
The trip was undertaken at regular speeds, including prolonged fast-lane cruising at up to 140 km/h on the German autobahn and near the speed limit elsewhere. After 11 hours and 32 minutes of driving time, the battery's state of charge on arrival on the Côte d'Azur in France was around 15 percent, amounting to a remaining range of around 140 kilometres, and the average consumption was a record-breaking low of 8.7 kWh/100 km.
"We did it! Powering through more than 1,000 kilometres with ease on a single battery charge and a consumption of only 8.7 kWh/100 km in real-world traffic conditions. The VISION EQXX is the most efficient Mercedes ever built. The technology program behind it marks a milestone in the development of electric vehicles. It underpins our strategic aim to 'Lead in Electric'," said Ola Källenius, Chairman of the Board of Management of Mercedes-Benz Group AG.
At 100 kWh, the power storage unit developed specifically for the VISION EQXX has almost the same amount of energy as the battery of the Mercedes-Benz EQS sedan, but is 50 percent more compact and 30 percent lighter. The concept weights just 1,755 kilograms and its exceptional aerodynamic performance (drag coefficient of 0.17) owes a lot to the car's smooth shape and active rear diffuser, which automatically deploys at 60 km/h.
Further efficiency is achieved with the specially developed Bridgestone tires and their extremely low rolling resistance. The VISION EQXX also benefits from energy recuperation on any type of incline and during every braking manoeuvre, thus extending its range. Another trick up its sleeve is the fixed solar roof, which feeds the 12-volt battery while adding up to about 25 kilometres of range on a journey of over 1,000 kilometres.
The VISION EQXX is not going into production anytime soon, but some of the technologies will be deployed in upcoming series-production Mercedes vehicles, the automaker assures.
Share on Facebook