2023 Kia Sportage PHEV to Hit the Market Later This Year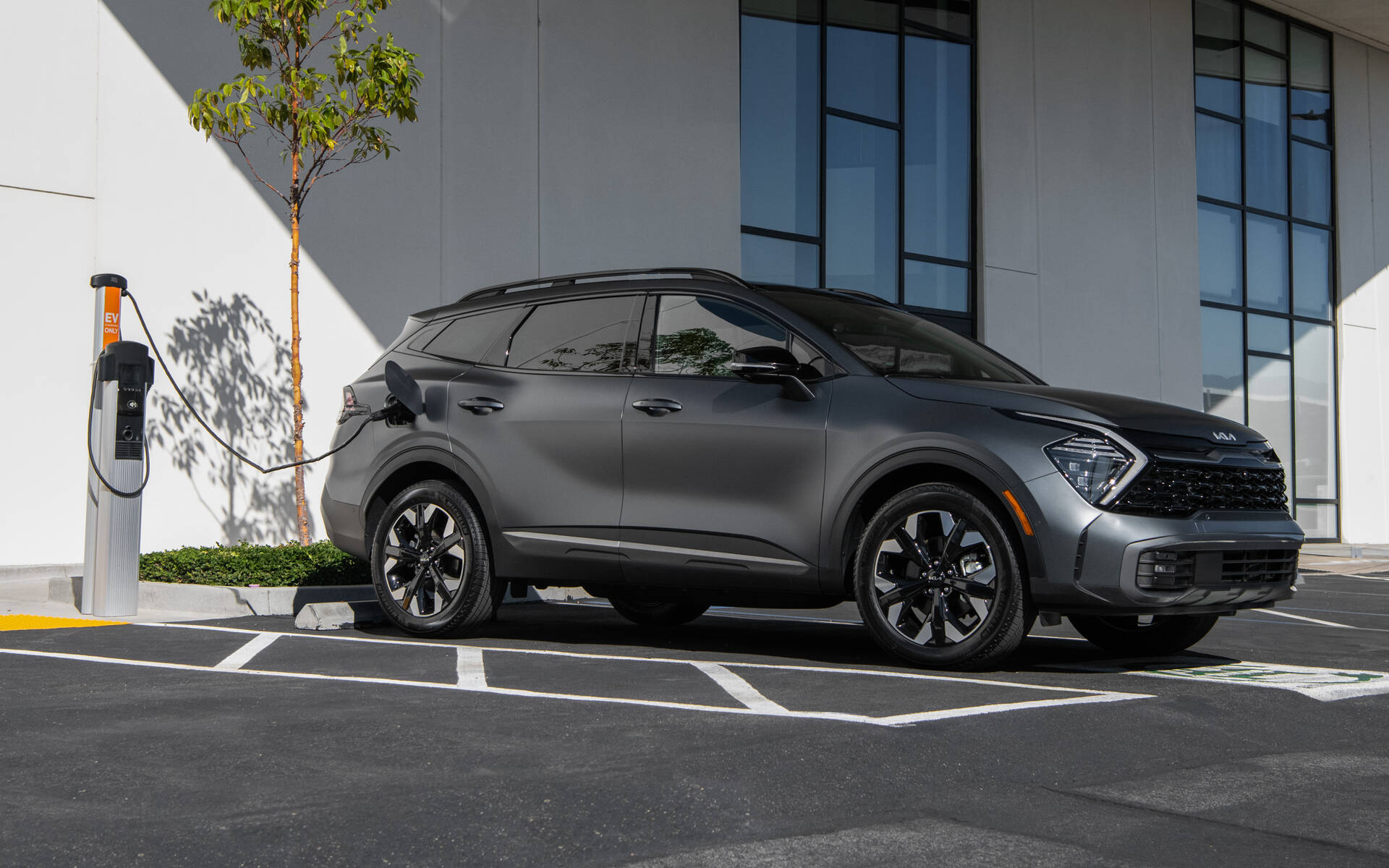 Following the new Sportage Hybrid introduced at the Los Angeles Auto Show last fall, Kia today shared details and pictures of the plug-in hybrid (PHEV) model. Both will join the next generation of the Korean compact SUV debuting for the 2023 model year.
The Sportage PHEV sits at the top of the lineup with 261 horsepower and 258 pound-feet of torque, the result of a turbocharged 1.6-litre four-cylinder engine combined with a 66.9-kilowatt electric motor and 13.8-kWh battery. A six-speed automatic transmission and standard all-wheel drive are also part of the mix.
By the way, this is the same exact powertrain you can find in the plug-in variants of the Kia Sorento, Hyundai Tucson and Hyundai Santa Fe. If you've read our review of the Sorento PHEV, you know that Kia's tech lacks refinement and needs improvements.
Unlike the 226-horsepower Sportage Hybrid, the Sportage PHEV is able to travel significant distances without burning any fuel. EV range is estimated at just over 50 kilometres. The official rating from Natural Resources Canada should be posted in the next few months along with fuel consumption in hybrid mode, which is expected to hover around 6.7 L/100 km. When connected to a Level-2 (240V) charger, the Sportage PHEV will take approximately two hours to fully replenish its battery.
Naturally, a host of active safety and driver assistance features will be available. Meanwhile, the futuristic driver cockpit with available panoramic curved display connects a 12.3-inch digital instrument cluster with a similarly sized infotainment screen. Kia is also bragging about best-in-class rear legroom.
While customers in the U.S. will have a choice of two trim levels including X-Line and X-Line Prestige, equipment details for Canada will be announced at a later date. The 2023 Kia Sportage PHEV is scheduled to launch in the third quarter of this year and pricing will be revealed closer to its on-sale date. Incidentally, the $2,500 PHEV rebate from the federal government will apply as well as provincial incentives of up to $4,000 depending on where you live. 
As always, keep following The Car Guide to learn more.
Watch: 2023 Kia Sportage Makes Global Debut
Share on Facebook