Cadillac InnerSpace is a Show-Stopping Lounge for the Driverless Future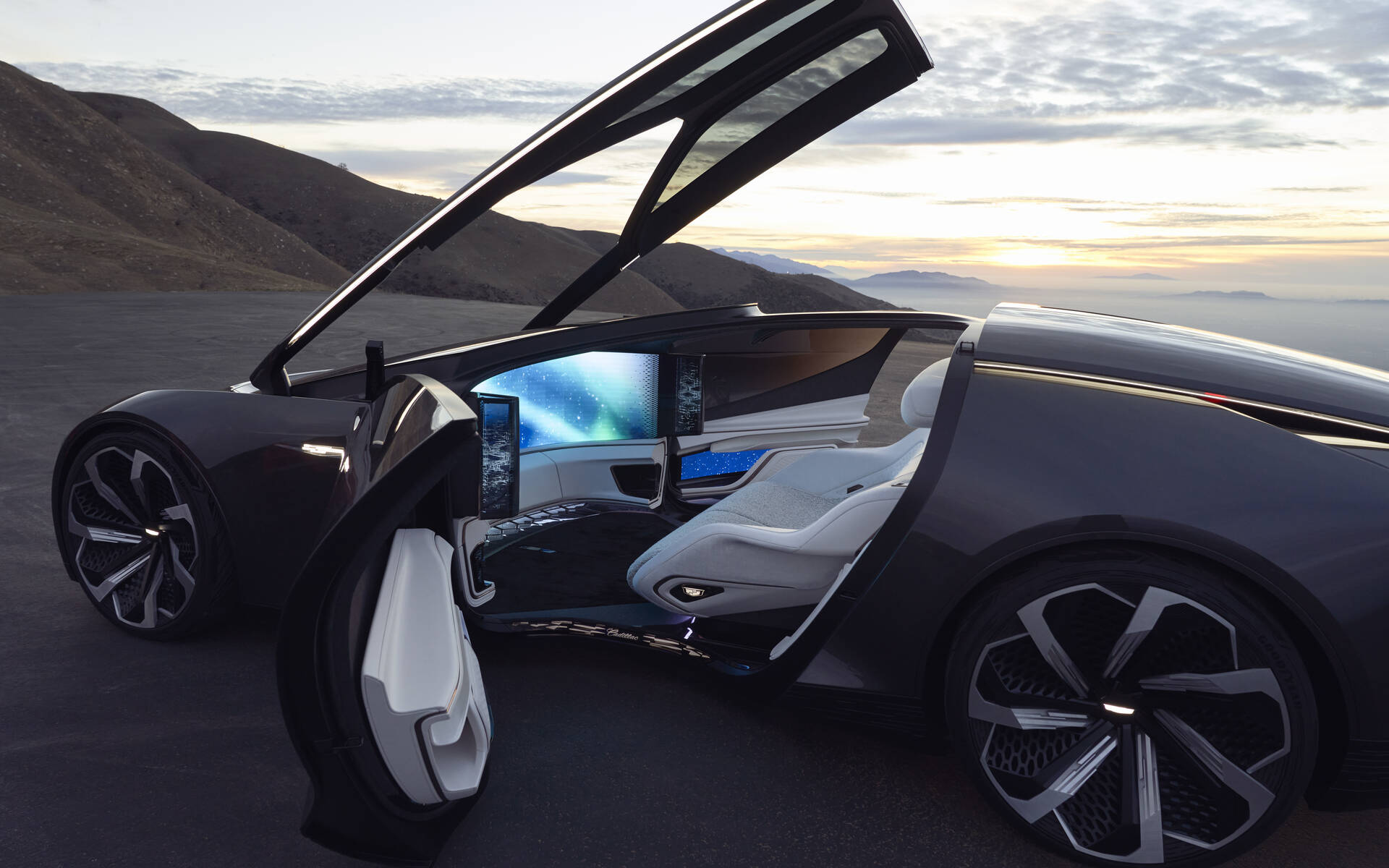 A lot of autonomous vehicle concepts promise to reinvent the way we move and spend our time on the road. The latest was unveiled at CES 2022 in Las Vegas on Wednesday. Meet the spectacular Cadillac InnerSpace.
Physically speaking, it's a full-size luxury coupe with an extremely sleek and aerodynamic profile. We find it quite refreshing as too many self-driving concepts are designed as soulless boxes. The wheels are pushed to the corners, especially up front, and the super-long wheelbase that results from this layout naturally benefits passenger space.
Those wheels are not only massive and impressive, but also wrapped in specially developed Goodyear tires made from renewable materials and featuring SoundComfort technology that makes for a quieter ride.
Access to the two-seat cabin is through large doors and a unique roof panel that opens at the same time. The seats also pivot outward when the doors are opened for easy ingress and egress. The extensive use of glass on the roof and part of the body sides creates almost unimpeded views of the surrounding environment.
What's more, the battery modules powering the Cadillac InnerSpace are spread about the vehicle, which again optimizes cabin space while allowing a low, sports car-like seating position.
Last but certainly not least is the large, panoramic SMD LED display, allowing passengers to select from Augmented Reality Engagement, Entertainment and Wellness Recovery themes for their drive. GM's Ultifi software platform enables seamless delivery of software updates over the air, while technologies such as biometric input and AI machine learning ensure each passenger can enjoy a truly personalized experience.
The InnerSpace is part of the growing Cadillac Halo Concept Portfolio, which includes vehicles designed to meet all sorts of human needs in the future. The first two were introduced last year at CES: the PersonalSpace, a single-seat, personal vertical takeoff and landing concept, and the SocialSpace, a roomy, six-passenger urban shuttle.
Share on Facebook