BMW XM Concept Previews 740-Horsepower, M-Exclusive SUV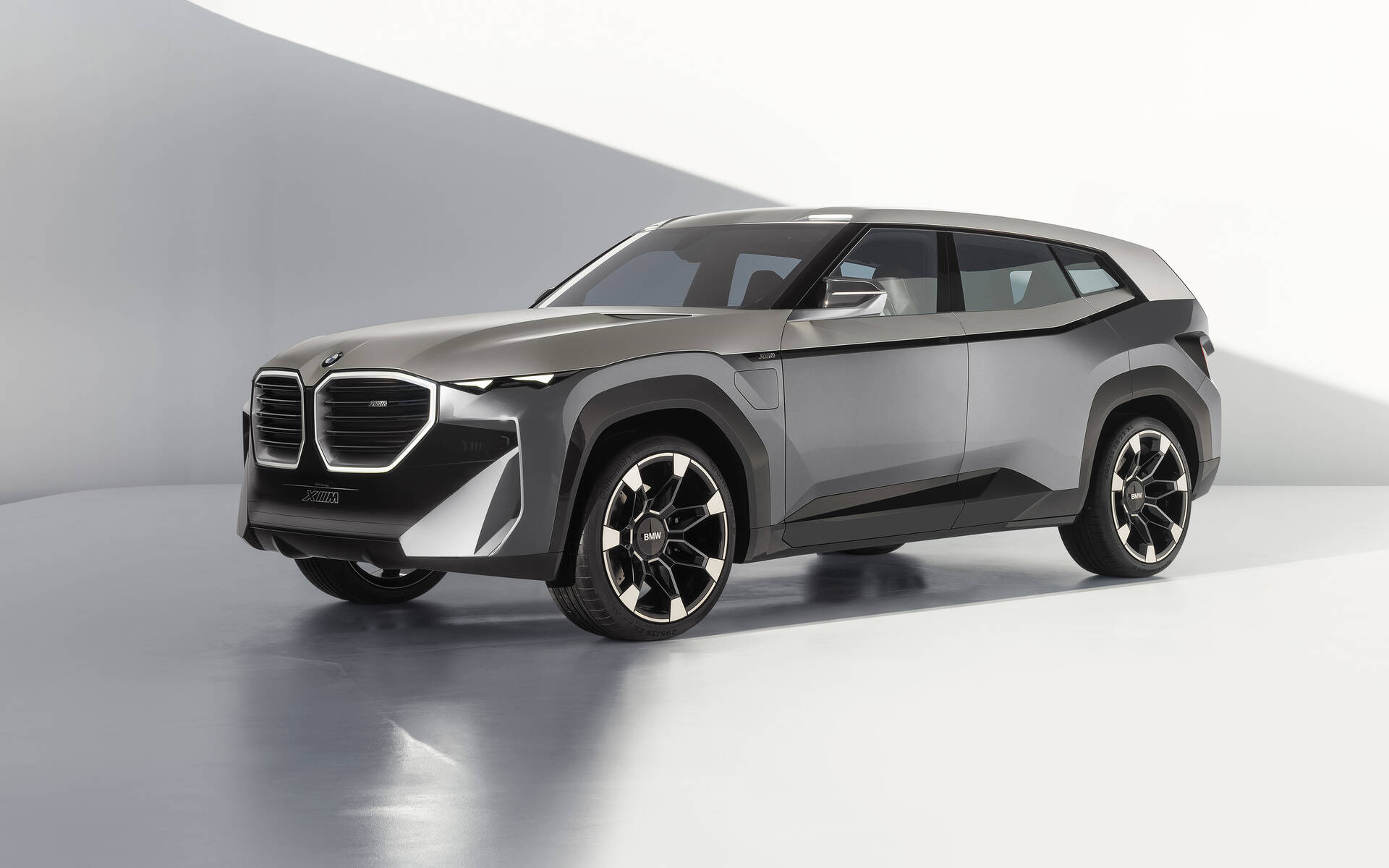 In 50 years, BMW's M performance brand only had one model that didn't come from the Bavarian automaker's regular lineup: the legendary M1. Soon there will be a second, called XM, which we now get a preview of thanks to this concept.
A sign of modern times, the vehicle comes in a large crossover body style. Slotting above the BMW X7, it becomes the new flagship SUV, one powered by a plug-in hybrid system.
A twin-turbocharged V8 engine (possibly the same 4.4-litre unit found in the M5) teams up with a high-output electric motor to generate an estimated 740 horsepower and 738 pound-feet of torque—unprecedented performance for a BMW M model. Acceleration times are not specified yet, but EV range is approximately 50 kilometres based on the WLTP standard. The real-world figure for Canada will be lower than that.
By the way, it looks like it will be the only powertrain option, so forget a gas-only XM550i or a base six-cylinder variant. BMW did not provide details on the transmission or xDrive system.
A Taste of Next-Gen X Design
When it comes to styling, the BMW XM Concept is all about sharp lines and muscular surfaces. The oversized wheels are spectacular, of course, but the main highlight is arguably the massive front end. Between the large hood and chiseled bumper is yet another interpretation of the dual-kidney grille, framed by LEDs. The headlights next to it appear extremely small in comparison.
In the rear, the sides of the roof somewhat hide the sloping roofline that blends into the short liftgate. The hook-shaped LED taillights are but a single line that extends well into the fenders, while the vertical arrangement and hexagonal shape of the quad tailpipes breathe new life into the rear fascia.
As for the interior, which features two separate areas, front-seat occupants are surrounded by vintage-looking brown leather and a large curved display similar to that of the fully electric BMW iX. The rear compartment is more like a lounge, combining black leather with quilted velvet in a dark teal colour. Deep pile carpeting in a diamond pattern adds to the sense of exclusivity.
The BMW XM Concept will enter production in Spartanburg, South Carolina in late 2022, likely as a 2023 model with a price tag well north of $100,000 and no direct rival.
Watch: The Car Guide Drives the Fully Electric 2022 BMW iX
Share on Facebook