Next-gen Ford Ranger Makes Global Debut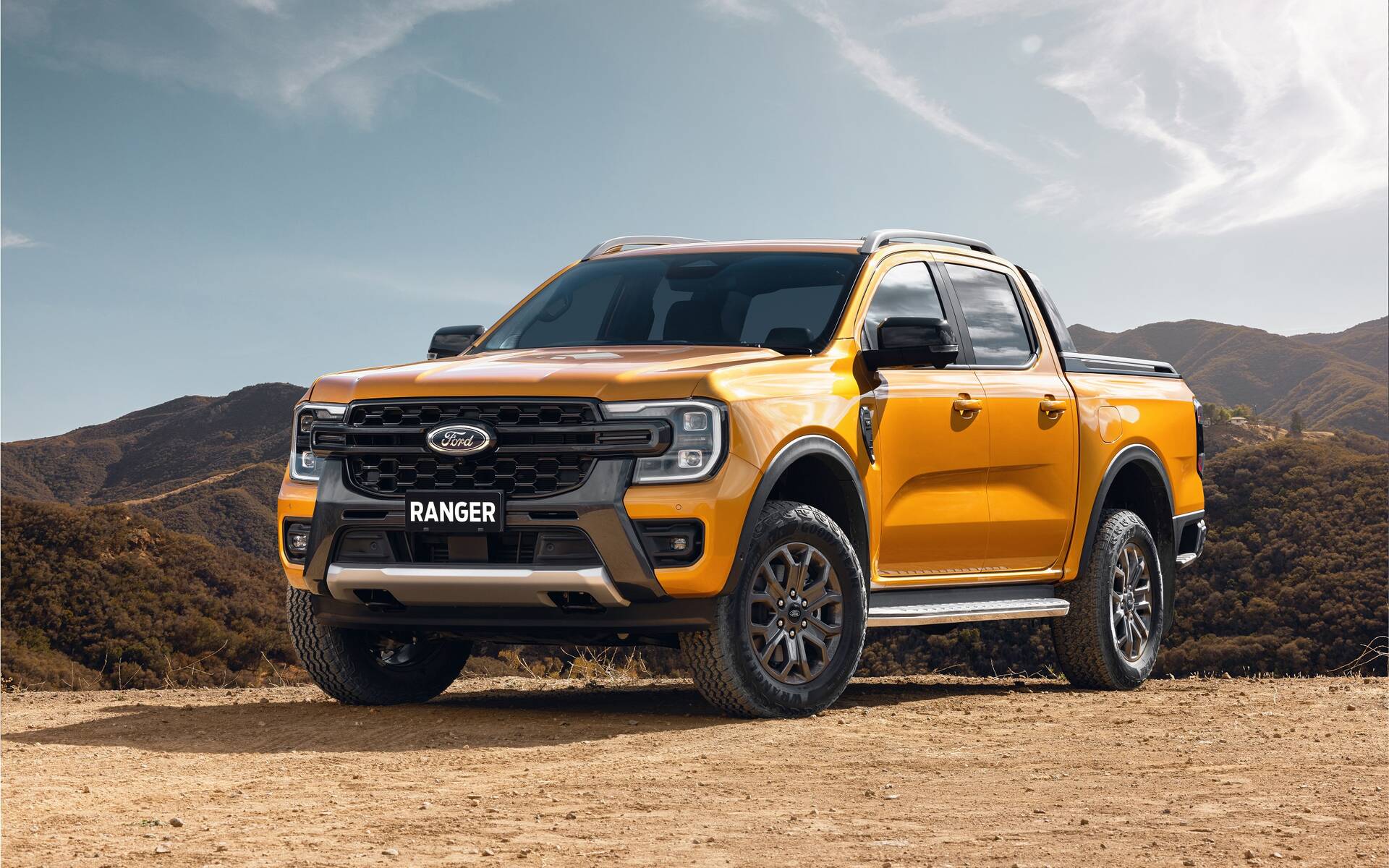 The fully redesigned and improved Ford Ranger celebrated its global debut today, and customers eagerly waiting for it in more than 180 countries around the world can expect more versatility and capability than ever.
While designed and developed for the entire planet this time around (the outgoing generation was initially created for markets abroad before it finally landed here in 2019), the Ranger will have market-specific features and equipment. More details about the North American model will be announced at a later date.
Like a Beefier, More Rugged Maverick
The next-gen Ranger project was led by an international team of designers and engineers at Ford's Product Development Centre in Australia. According to Ranger program manager Graham Pearson, everyone was focused on one goal—to make this Ranger the toughest and most capable ever created. That's why the truck has endured more rigorous testing in more demanding conditions than in the past.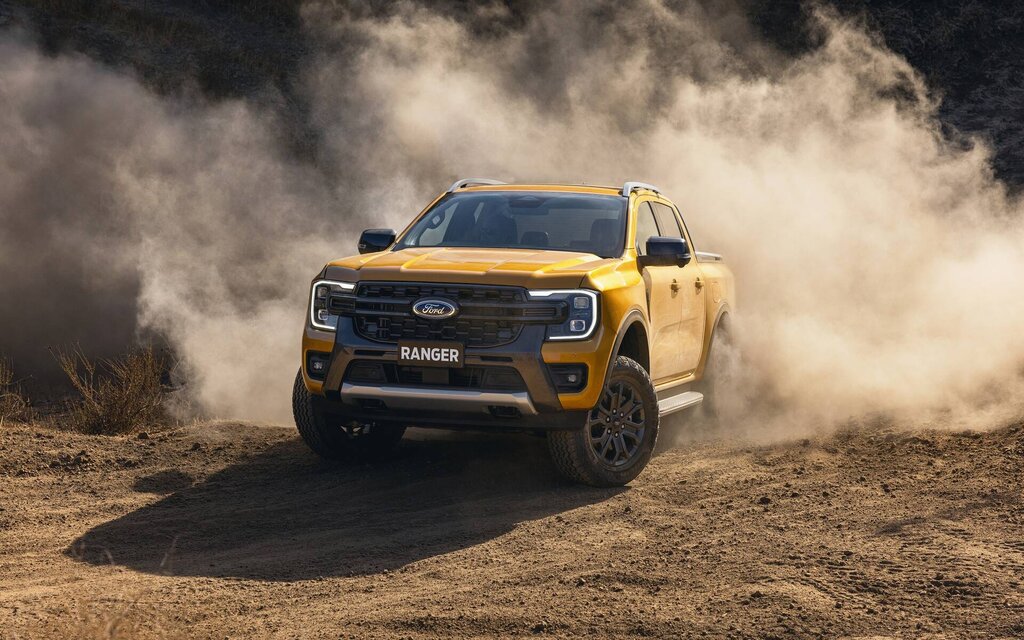 Ford conducted more than 5,000 interviews and dozens of workshops to understand how customers used their pickups and what they wanted and expected in the new Ranger. The result looks like a beefier, more rugged Maverick: the redesigned grille and headlights are similar, just like the tailgate that sports embossed "RANGER" lettering.
Three versions are coming including XLT, Sport and Wildtrak (the yellow one on the pictures), but we'll have to wait to see how the Canadian lineup is built. Beneath the new bodywork is an upgraded chassis riding on a wheelbase that's 50 mm longer and a track that's 50 mm wider than the current Ranger. Cargo bed volume expands in the process so customers will be able to load flat plywood sheets or a full-size pallet.
Speaking of the cargo bed, it comes with a new, tough plastic-molded bedliner, extra cargo tie-down points and an available new cargo management system designed with dividers to hold various sized items. Furthermore, an integrated side-step behind the rear tires offers a more stable way to access the bed.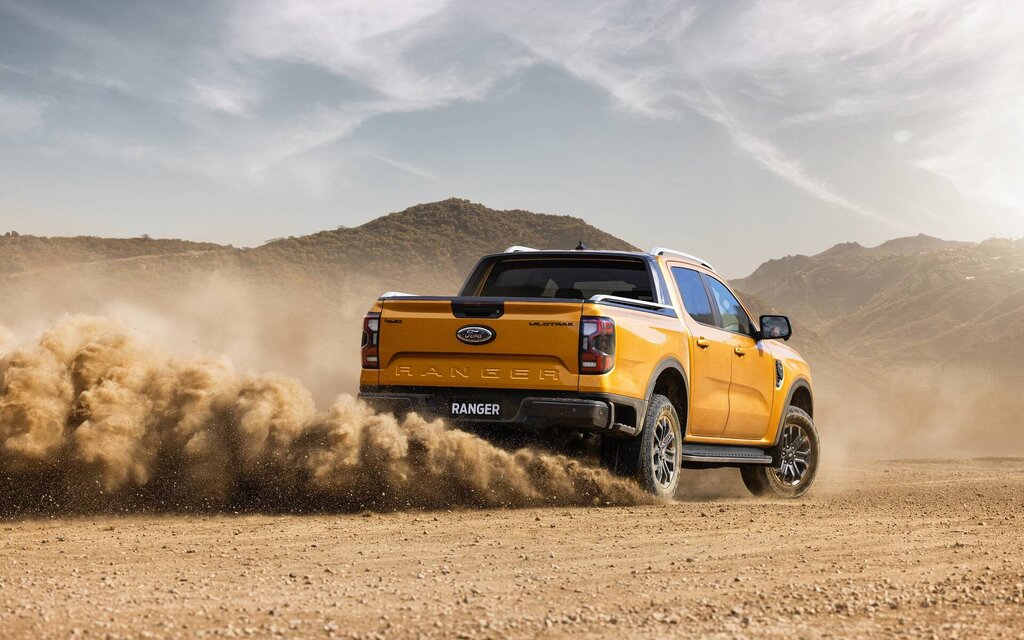 Expect Only One Engine at Launch
In various markets, Ford will add a 3.0-litre turbo-diesel V6. However, don't count on it here, especially after being dropped from the F-150 lineup due to low demand. Two other turbo-diesel options will also be available globally.
The 2.3-litre four-cylinder EcoBoost as we know it will be back along with an updated 10-speed automatic transmission. It remains to be seen whether output is increased (currently 270 horsepower and 310 pound-feet of torque). Also, there's no word yet on the next-gen Ranger Raptor and whether it will finally come to North America or not.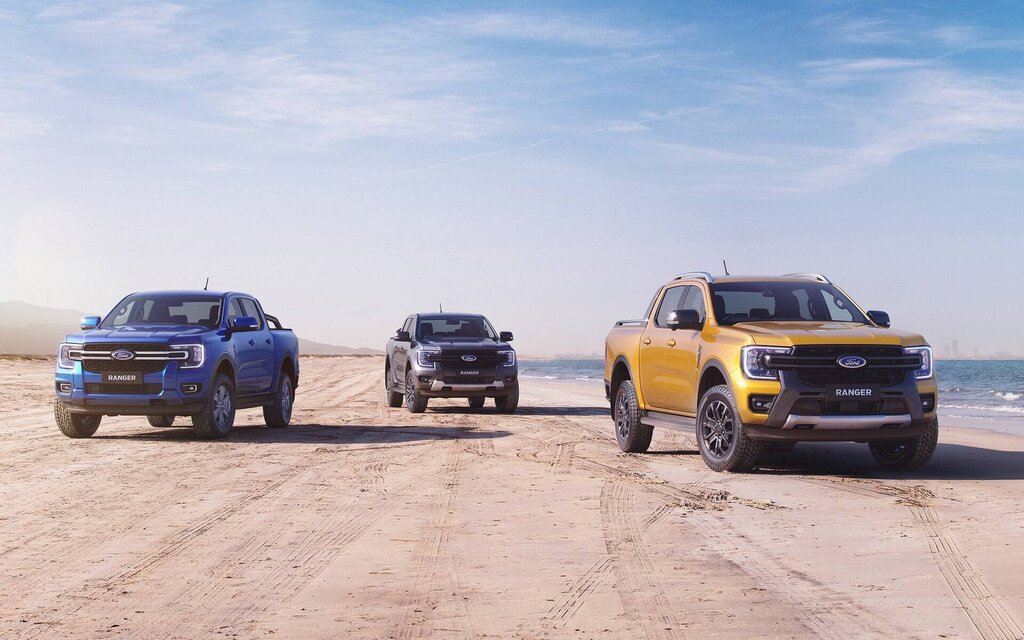 Improved Ride and Handling
Ford claims the new Ranger was designed for a very diverse group of customers, from small business owners looking for very work-oriented transportation to serious off-roaders who really push their Rangers.
Engineers moved the front wheels forward by 50 mm for a better approach angle and outboard for better off-road articulation. They also shifted the rear suspension dampers outboard of the frame rails to give drivers and passengers a better ride both on- and off-road.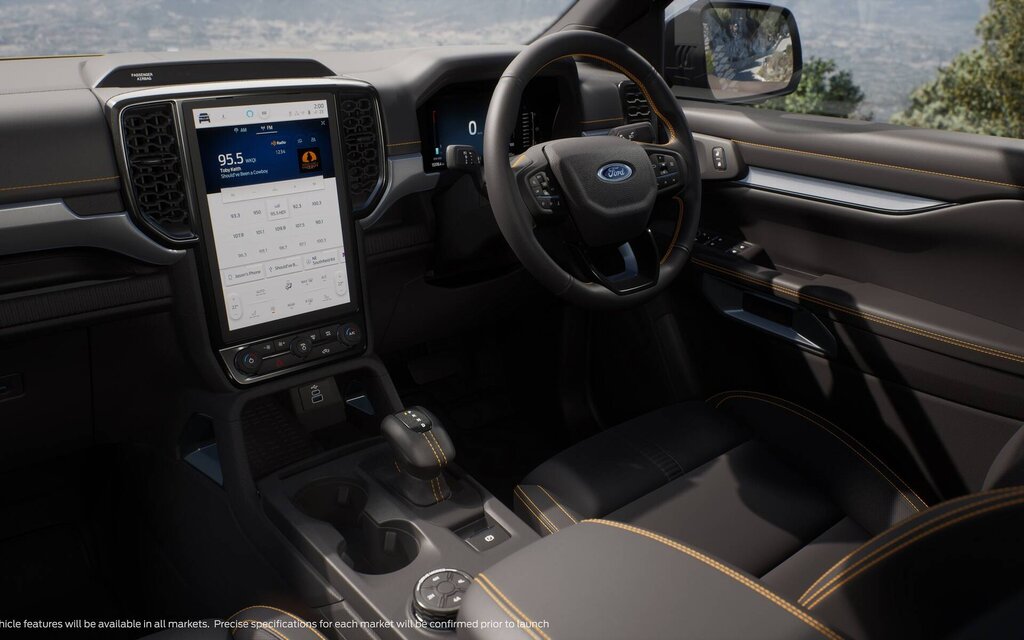 Inside the cabin, refinement and technology are taken to a new level with more premium materials throughout and a 10.1- or 12-inch portrait-style touchscreen powered by Ford's SYNC 4 connectivity and entertainment system. The latter complements the fully digital instrument panel. There are fewer physical buttons on the centre stack, but Ford says drivers can go to the Ranger's dedicated screen with one button press for all off-road and drive modes.
The screen is also linked to a 360-degree camera to make parking easier in tight urban spaces or to assist when negotiating tricky terrain. Details such as accent stitching and air vents mimicking the front grille mesh design are nice. Designers have incorporated more storage, as well. 
The next-generation Ford Ranger will be built in Thailand and South Africa beginning in 2022, with other markets to be announced at a later date. Our model will continue to come from the Michigan Assembly Plant.
Share on Facebook