How to Assess the Value of Your Vehicle?
Whether you're thinking of changing your vehicle soon or further down the road, you most probably want to get the most value out of it. And this is not just about the car you're planning on taking home, but also about the one you'll trade-in.
Since the beginning of the pandemic and the semi-conductor shortage, the production of new vehicles has been severely impacted. As a result, the value of used vehicles has jumped significantly. In some cases, it has increased about 30% or more. Some recent models in high demand have even exceeded their selling price when new.
Moreover, we notice that certain elements now have less impact on the value. For example, buyers are less concerned about the mileage of the vehicle.
Be Informed
Take the time to visit several dealerships and compare the amounts you are being offered for your trade-in.
But to figure out what's fair and what's not, you have to do your homework first. At the very least, that means checking online inventories and various listing sites such as Otogo.ca to calculate the average price of vehicles similar to yours.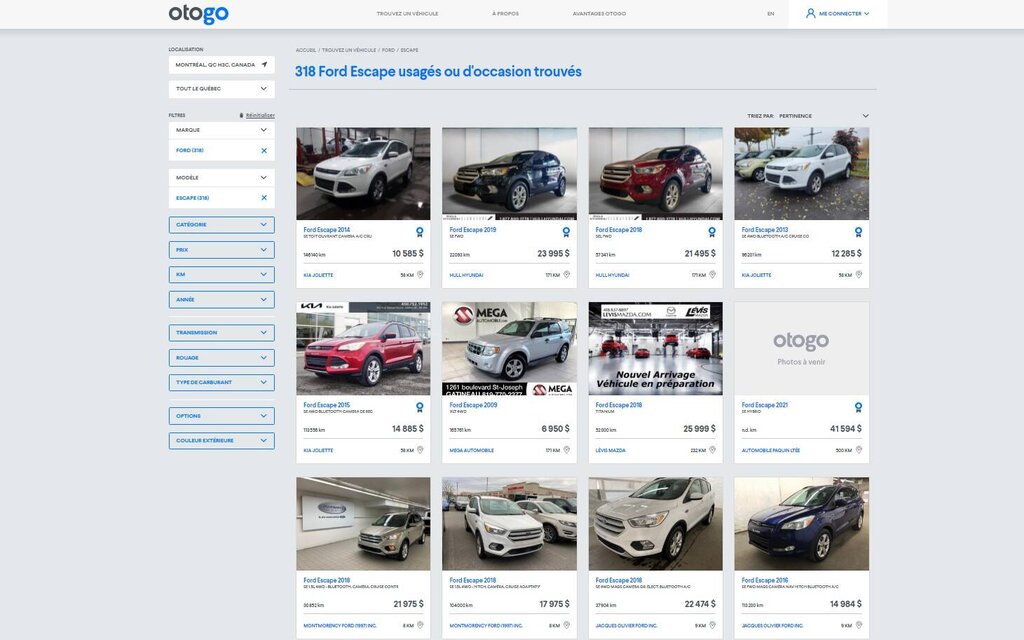 Three Great Tools
Then, it is a good idea to consult various tools for determining the value of a car, such as the Canadian Black Book, CARFAX Canada, and CarGurus.
1. Canadian Black Book
Well established since 1960, the Canadian Black Book has become the main resource for car values in Canada. Its website offers free research and appraisal tools that allow consumers to obtain the best trade-in value of their current vehicle, the future value of the vehicle they are interested in or the average selling price of the vehicle they intend to sell.
Simply enter the year and mileage, model, colour, options, and you're done. There is a comprehensive listing of over 170,000 used vehicles.
2. CARFAX Canada
Also free, the CARFAX Canada Car Valuation tool allows you to get a fair price with a ranking and an average based on the actual price for similar models sold in your area.
You can specify the year, make, model and version of your vehicle, or enter your VIN. The tool will generate results based on vehicle sales for comparable models nearby.
3. CarGurus
CarGurus is a specialized firm operating in several countries around the world. In Canada, it analyzes hundreds of thousands of used cars to calculate the CarGurus Instant Market Value and Estimated Trade-in Value of any vehicle.
Again, just fill in details such as postal code, mileage, transmission and engine, as well as the various options. You'll get reliable results and will be able to see listings for vehicles similar to yours.
Share on Facebook