2022 Lexus NX: Four Powertrain Options FTW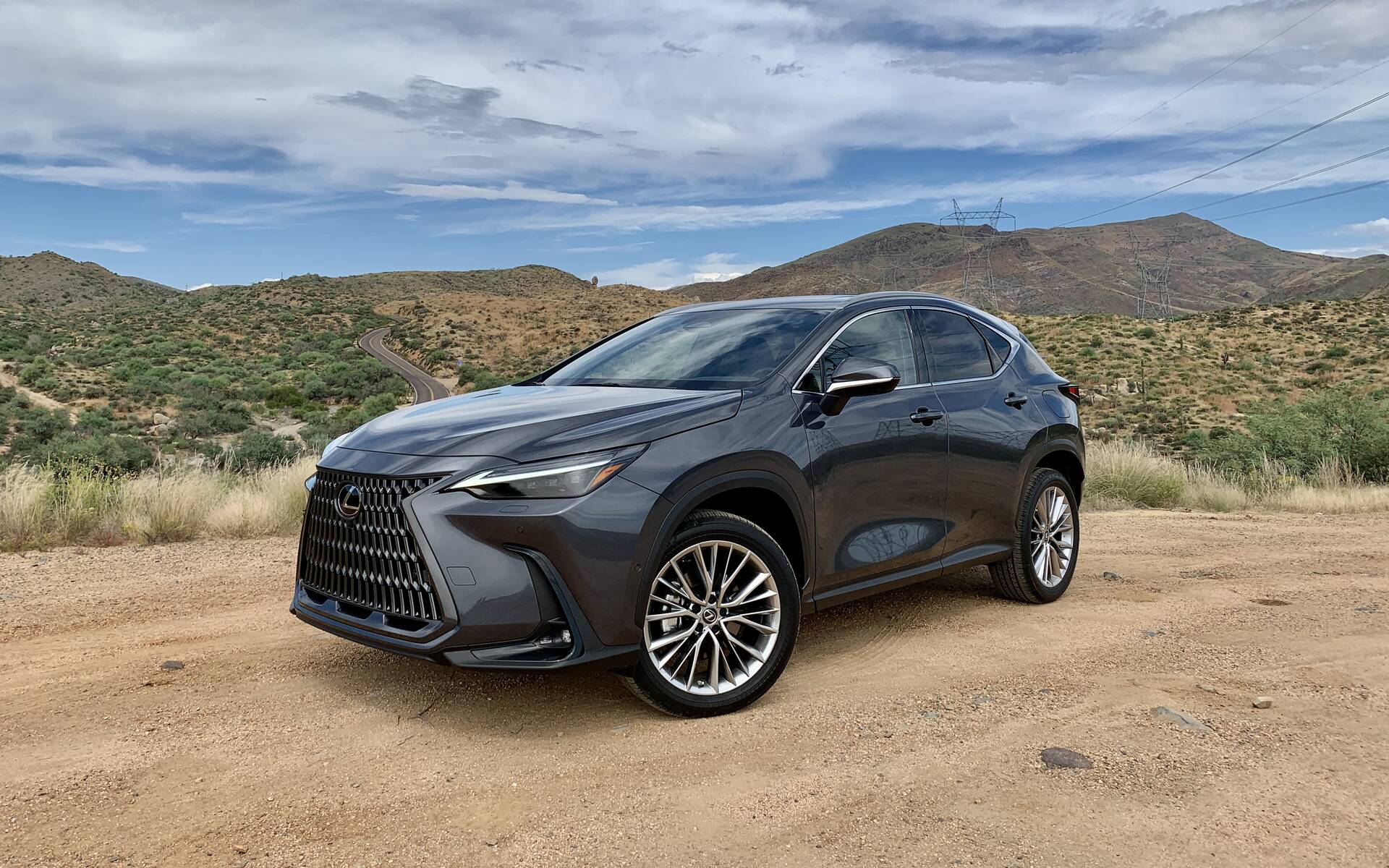 Strong points

Large selection of powertrains and models
Convincing hybrid and plug-in hybrid variants
NX 450h+ eligible for EV rebate
Canadian-built product

Weak points

Turbo model is strangely underwhelming
Expect limited availability for NX 450h+
Full report
The Lexus NX is the second most popular vehicle in the luxury brand's lineup, yet it's rarely one of the first names that come to mind when talking about premium compact SUVs. For 2022, Lexus went back to the drawing board and made some big, bold decisions.
The Car Guide flew to Phoenix, Arizona to put the redesigned, second-generation Lexus NX to the test. You can read our first impressions below.
Not One, Not Two, Not Three, But Four
The outgoing NX offers a choice of two powertrains, one of which is turbocharged. This is from a car company that typically plays it safe and prefers to go with dependable, low-maintenance, naturally aspirated engines.
For 2022, customers have double the selection. Built on the same platform as the Toyota RAV4, the new Lexus NX can be had with the same three powertrains plus a fourth that is turbocharged.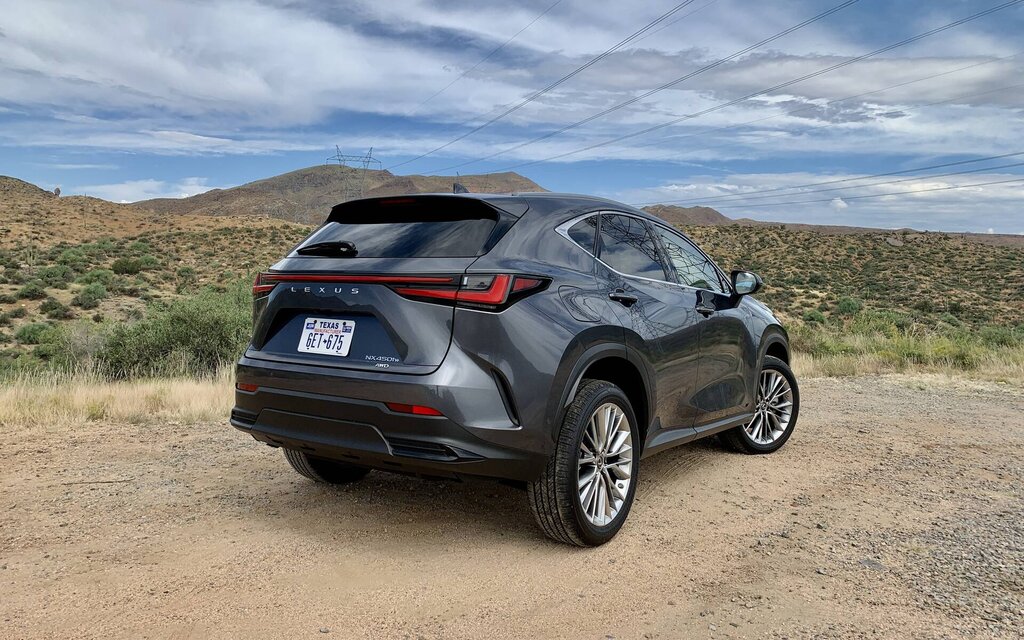 The base NX 250 gets a naturally aspirated 2.5-litre four-cylinder producing 203 horsepower, while the more potent NX 350 features a turbocharged 2.4-litre mill delivering 275 horsepower. The latter sounds good on paper, but as we found out performance is strangely underwhelming. Both are mated to an eight-speed automatic transmission, by the way.
The hybrid variant that used to be called NX 300h now goes by the name NX 350h. It combines the 2.5-litre engine with an electric motor for a total output of 240 horsepower. A CVT handles power delivery.
However, the star in the lineup is the all-new NX 450h+ plug-in hybrid. You get as much 304 horsepower and 0-100 km/h sprints in a quick 6.2 seconds, along with 61 kilometres of zero-emission range courtesy of an 18.2-kWh battery. When you run out of electrons, average fuel consumption is just 6.6 L/100 km. As for charging, 4.5 hours is what it takes to get a full charge using a 240V power source.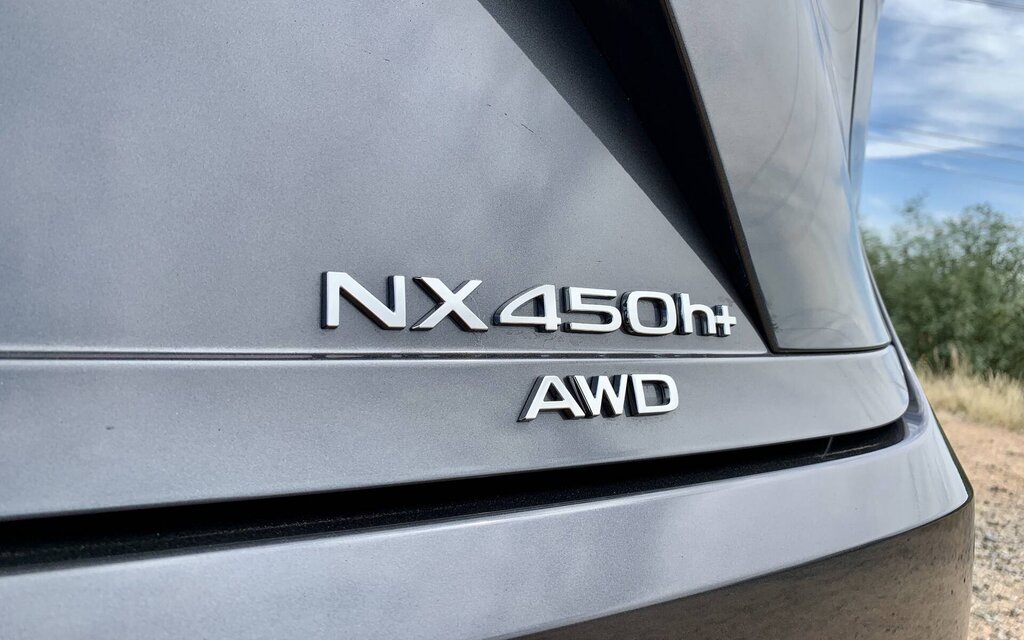 No More Touchpad
We've long criticized the brand for its awful touchpad. Well, good news: the 2022 Lexus NX gets rid of it. This not only frees up space on the centre console, but also makes for more user-friendly operation, especially with the larger, available 14.1-inch HD touchscreen. Don't get too excited, though, because the infotainment system remains fairly complex with seemingly endless menus.
The interior is tastefully executed overall with the more upscale models being particularly attractive. We're glad to see Lexus offer some bold colour options such as Rioja Red, Circuit Red, Rich Cream and Palomino. This is so much better than fifty shades of grey.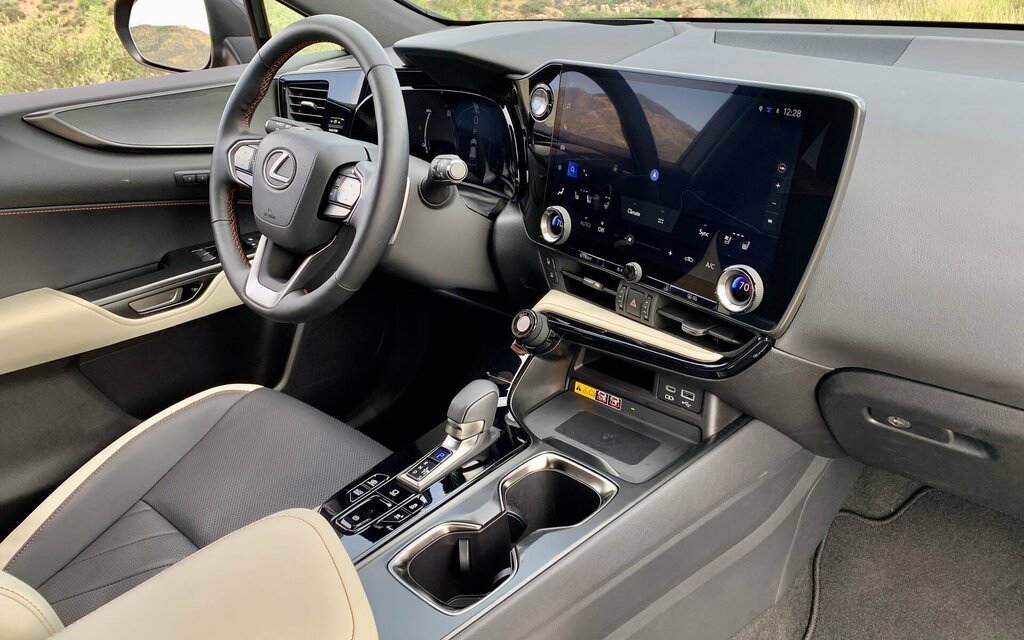 Irritants include a lack of headroom up front due to the fact that the seats can't be lowered enough, plus limited visibility out the rear resulting from the wide C-pillars. It's a good thing there's a digital rear-view mirror.
As for exterior styling, the 2022 Lexus NX is not a radical departure from its predecessor, but it does feature a larger spindle grille, new-look LED headlights with integrated daytime running lights and turn signals, as well as a full-width light bar in the rear. It's a nice evolution, for sure, but if you were hoping for a revolutionary design, you'll be disappointed.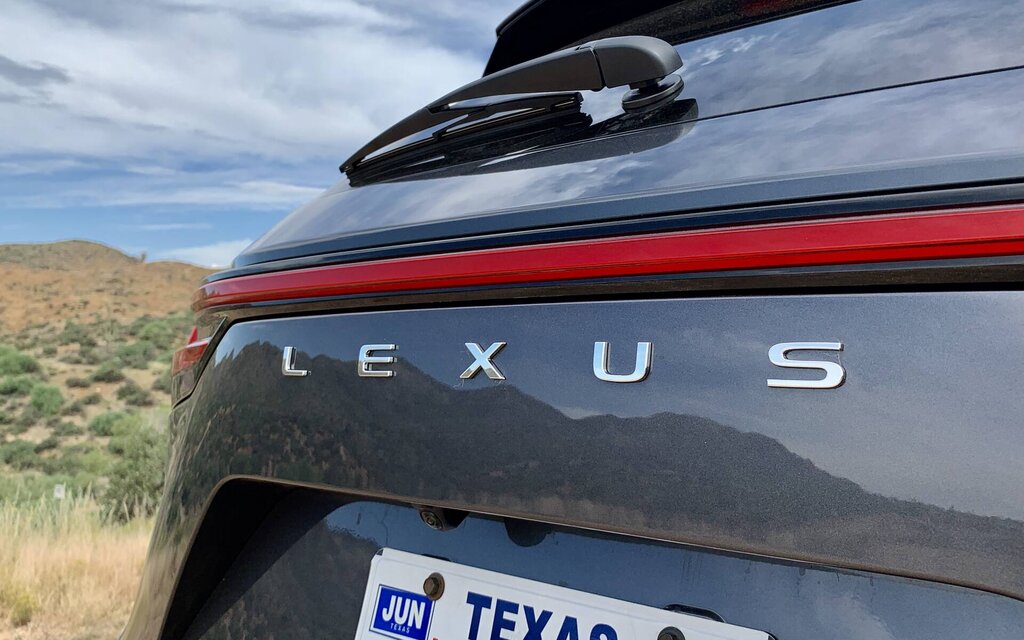 Proudly Canadian
The next-generation Lexus NX is big news for the Canadian auto industry. Back in 2019, the company announced that the vehicle would be built right here in Cambridge, Ontario.
Martin Gilbert, Director of Lexus Canada, told us at the media event that local production is on track to start in the first quarter of next year. In the meantime, the NX will continue to be imported from Japan. Similar to the Toyota RAV4 Prime, the NX 450h+ will be manufactured exclusively in Japan.
Get in Line
We predict the Lexus NX will soar in popularity with this second generation, particularly the plug-in hybrid variant. Just look at the RAV4 Prime. Demand is so strong that delivery times can be as long as two full years. Gilbert wouldn't say how many units of the NX 450h+ will be allocated to Canada in the first year, but he mentioned that Quebec and British Columbia customers will be served first.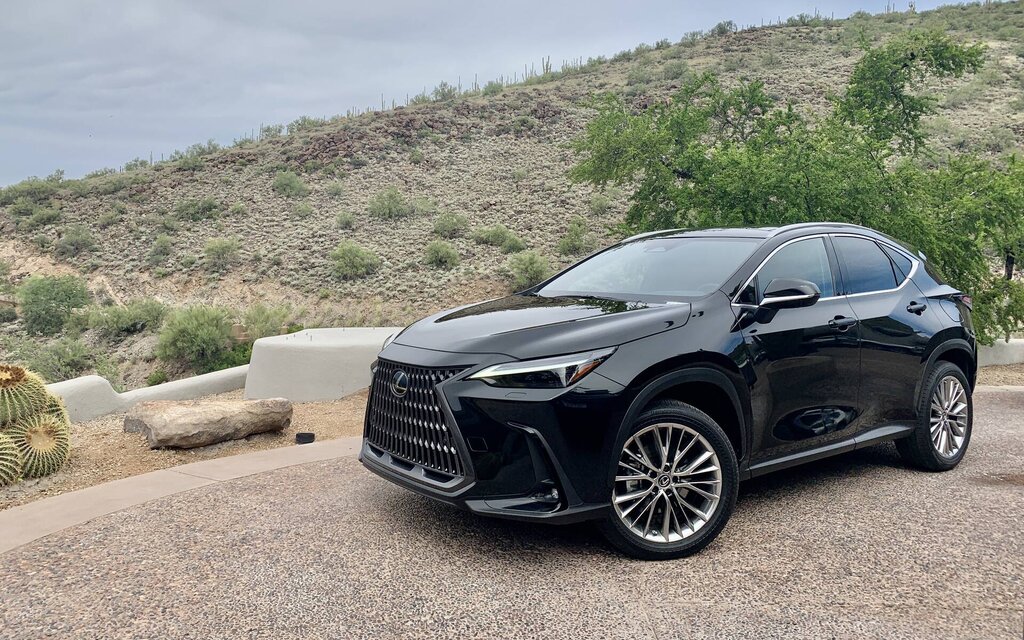 Pricing starts at $47,400 for the 2022 Lexus NX 250, an increase of just over $2,000 from the 2021 NX 300. Add another $8,000 for the NX 350. The gas-electric NX 350h retails from $49,900, while the NX 450h+ starts at $59,950. Because it costs less than $60,000, the latter is eligible to interesting provincial rebates.
Deliveries of the 2022 Lexus NX will begin in December.
Share on Facebook