The Whys and Hows of the 2022 Toyota Tundra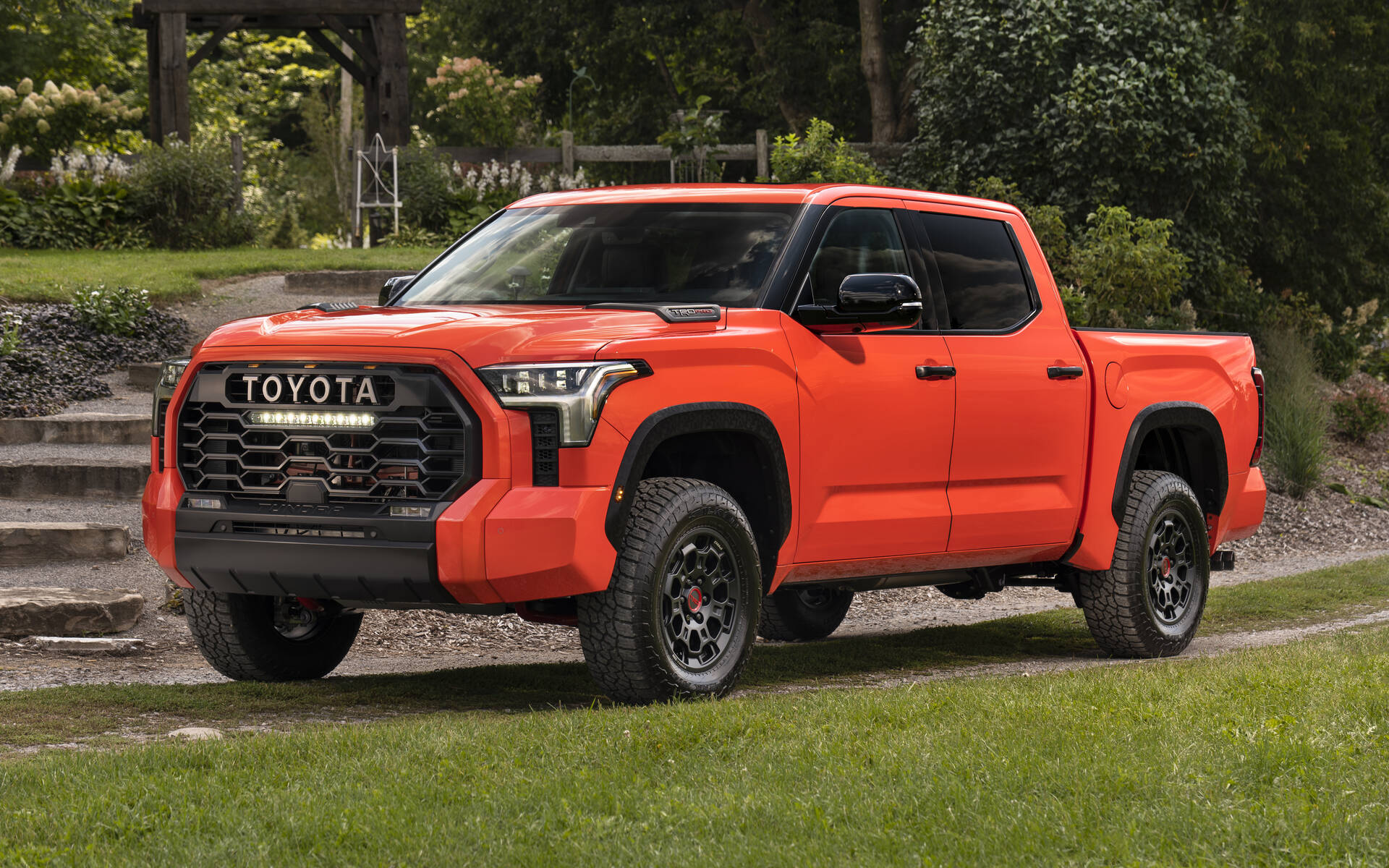 Many of you had strong opinions regarding the Toyota Tundra's new looks. The opinions on the design are certainly very polarized! But beyond its sheet metal cover, Toyota's full-size pickup truck has been completely reimagined. To quote a Toyota engineer, "there are probably a handful of bolts that come from the old model, but all the rest has been revised."
We got some details from an interview with Tundra Chief Engineer, Michael Sweers, that reveal why certain components were chosen over others to create this new full-size truck assembled in San Antonio, TX.
Why a Turbocharged V6?
 "The idea behind choosing new turbocharged engines for the Tundra was to improve torque and improve fuel economy," said Michael Sweers.
Certainly, a diesel engine could have done some of the work, but developing this sort of engine comes with technical disadvantages and a set of approval deadlines (three years). Not to mention that the dust has still not settled on some scandalous files of the competition.
So, a 3.5-liter twin-turbocharged V6 was elected. In its hybrid form, it uses a system that differs from other systems at Toyota: an electric motor sandwiched between the transmission and an engine powered by a 1.8 kW nickel-metal hybrid battery installed under the rear seats.
The first engine generates 389 horsepower and 479 lb-ft of torque, more than the outgoing V8 engine. The second deploys 437 horsepower and 583 lb-ft of torque, all of which is distributed at 2,400 rpm. An all-new 10-speed automatic transmission is associated with the two mills.
Consumption remains a mystery at this moment. All we know is that the Tundra still hides an oversized 121-litre tank. According to Sweers, this allows the Tundra to run well loaded for a period of four hours without having to stop.
All New Chassis, All New Suspension?
The Tundra's chassis was born from an amalgamation of three different approaches. They wanted to keep the original rigidity of the Tundra, while adding the capabilities of different utilities from the brand's catalogue, to finish with a solid and rigid boxed chassis.
However, a chassis that is too rigid naturally compromises ride comfort. That's physics 101, as the energy has nowhere to go. It was, therefore, necessary to find a perfect compromise between towing capacity on the road, ride comfort, and off-road capacity. And according to Toyota, this has been achieved.
With a payload of 1,940 and a maximum towing capacity of 12,000 lb, the Tundra is still less competent than some rivals (on paper at least). Why is that?
"We don't want to be in the war of numbers, we are focusing on capabilities," said Mike Sweers, "The majority of our buyers tow 8,000 lb, but we wanted to offer more. The good thing about the Tundra is that when there are 12,000 lbs in the back, the truck will feel almost as natural as when it's empty."
Suspension-wise, the outgoing Tundra relied on a rear blade system, which is rather outdated technology that rivals have long shelved. From now on, a new coil spring suspension is in control.
The choices of suspensions are multiple and depend on the chosen variant. Dual-shock suspension is fitted to base models, while the TRD Off Road variant is fitted with Bilstein shocks and the TRD Pro model is armed with Fox shocks. There are also adaptive suspension and rear air suspension options for levelling when loaded. There is something for every taste!
Why a composite bed and not metal or even aluminum?
The 2022 Tundra offers a choice of two cabins and three bed sizes. The double cab can be combined with bed of 8.1 feet and 6.5 feet. The longer cabin, "Crew Max", can be combined with boxes of 5.5 feet and 6.5 feet.
"Composite was chosen as the design material because we believe it is the best solution. It's lighter than metal and stronger than aluminum, in addition to being immune to corrosion," explained Sweers.
Two innovations are found near this bed. There is the power tailgate control integrated in the tail light, allowing the tailgate to be opened with an elbow, for example. There is also a large rear window that drops to its full width. The existence of this last element has also influenced the design of the truck. According to Toyota, the turbulence in the body is so minimal that the window can be opened at full speed on the highway and dust will never pass through to the cabin.
Also on the aerodynamic side, the Tundra is armed with an active air dam that sits under the truck. At high speed, it deploys to direct air to the sides. At low speed, it folds up to restore full ground clearance.
As for the Interior …
At first glance, the interior of the new Tundra is nothing very special, except for its 14-inch touchscreen and available new digital instrument cluster. Although improved in terms of ergonomics and storage, the cabin uses materials that remain largely the same as the outgoing generation, at least in the TRD Pro and TRD Off-Road variants. But the Platinum and 1794 versions seem to bring more luxury to the table in an attempt to compete with the leaders in the segment in this regard.
The Car Guide will take the wheel of the 2022 Toyota Tundra next week. We will then be able to provide you with our driving impressions, in addition to checking whether Toyota's bold initiatives turned out to be successful.
Share on Facebook