2022 Acura NSX Bows Out With 600-horsepower Type S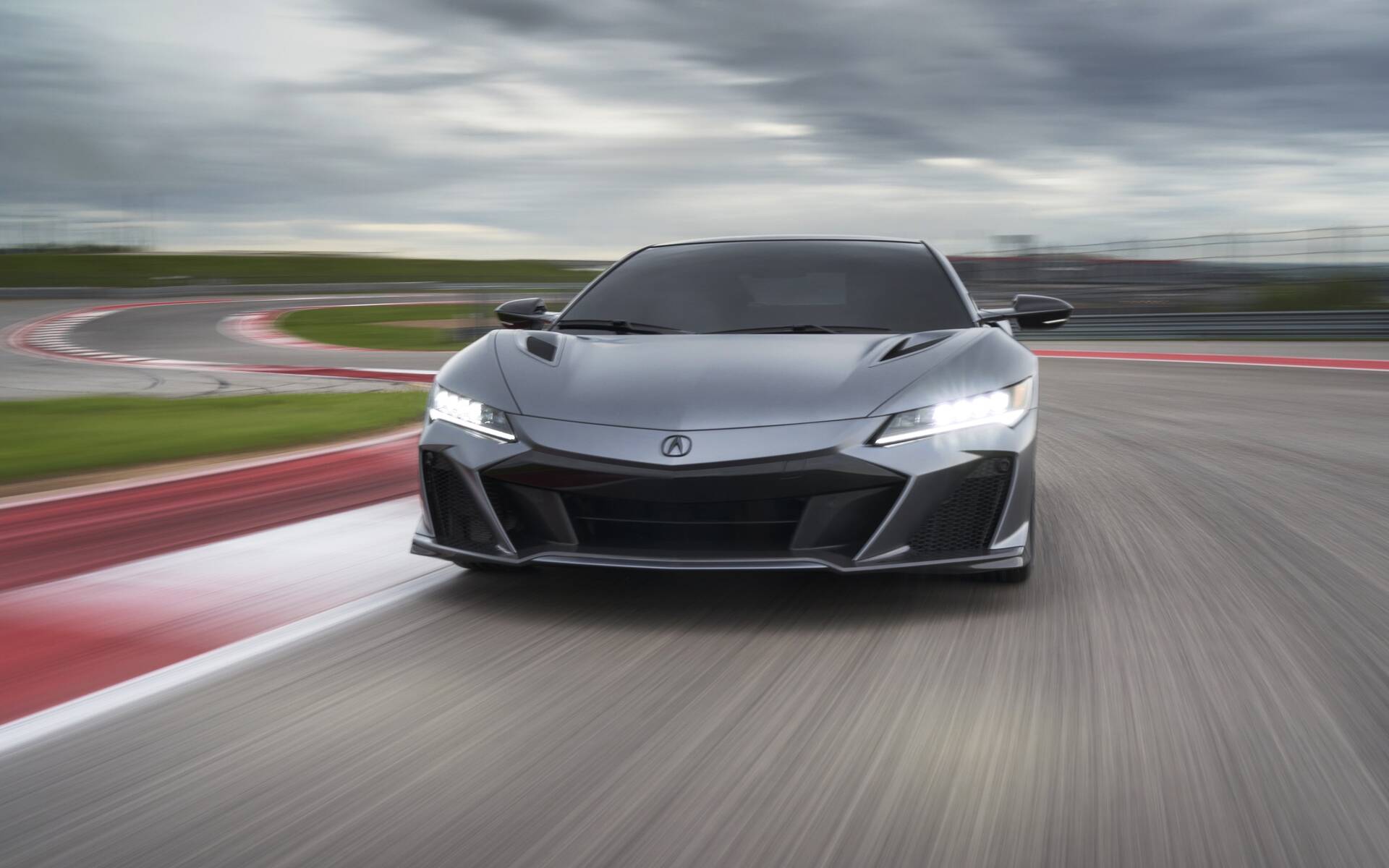 In celebration of the final year of the second-generation NSX, every 2022 Acura NSX produced at the Performance Manufacturing Center (PMC) in Ohio will be a Type S model with more power and performance than ever. 
The announcement and reveal took place last night during Monterey Car Week in California.
Only 350 units of the limited-run supercar will be built for global distribution, including 300 for the U.S., as well as 15 units for Canada where pricing is set at $221,500. In fact, it will be the first time an NSX Type S has been sold outside of Japan. More details on the ordering process will be available at www.acura.ca on August 25.
Sporting more aggressive front and rear styling, including larger, more angular front air intakes and a rear diffuser inspired by the NSX GT3 race car, the 2022 Acura NSX Type S also gets unique five-spoke wheels (19 inches front, 20 inches rear), stickier Pirelli P-Zero tires, retuned Adaptive Damper System, Type S decals, standard carbon fibre roof and available new Gotham Gray matte metallic paint.
It is powered by an updated version of the twin-turbocharged V6 and three-motor Sport Hybrid system that produces 600 horsepower (+27) and 492 lb-ft of torque (+16)—the most in Acura history for production cars. The nine-speed dual-clutch transmission has been retuned to allow 50 percent faster upshift response and offer a new Rapid Downshift Mode.
All NSX Type S models destined for Canada will include carbon ceramic brakes (available in four colours), carbon fibre engine cover and carbon fibre interior package, reducing total curb weight by over 26 kilograms (58 pounds).
Inside, the cockpit is enhanced with an Alcantara headliner, embroidered Type S logo on the glove compartment, embossed NSX logo on the headrests, and contrast stitching.
The new NSX Type S is the third high-performance Type S model Acura has revealed in the past few months following the TLX Type S compact sedan and MDX Type S midsize SUV.
"NSX has achieved iconic supercar status for its commitment to world-class engineering based on Acura's precision crafted performance, it epitomizes Acura as a performance marquee," says James Marchand, Assistant Vice President at Acura Canada. "As a company of enthusiasts dedicated to constantly improving our vehicles, we are already working towards what the next generation of Acura vehicles will be as we continue towards further electrification." 
Great news: that next generation will include the return of the Acura Integra.
Share on Facebook