2022 Jaguar F-TYPE Drops Two Engines, Focuses on V8 Power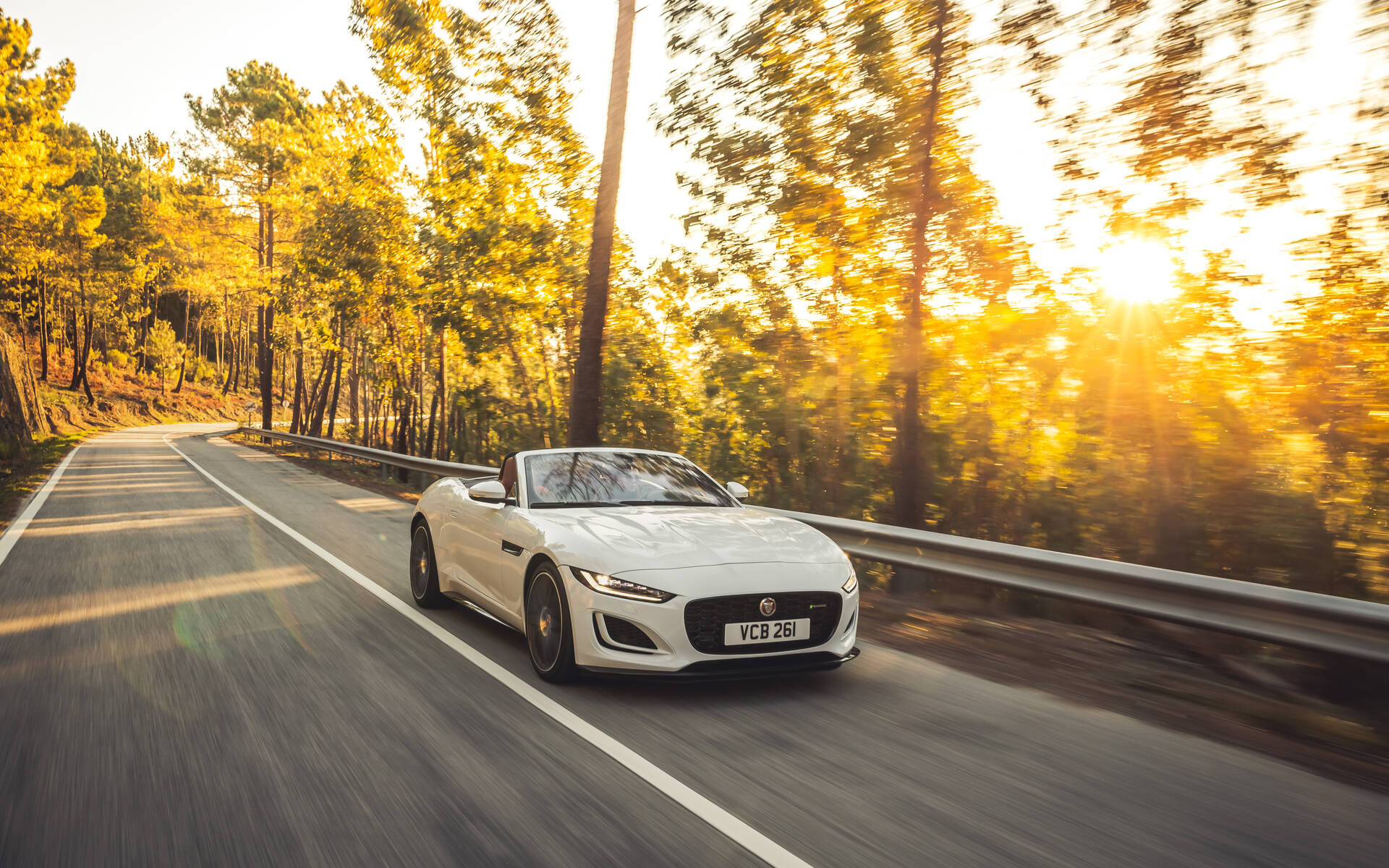 The sexy Jaguar F-TYPE is getting rid of the four- and six-cylinder engines for the 2022 model year and moving forward with just the supercharged 5.0-litre V8.
That means the base model becomes the P450 producing 444 horsepower and 428 pound-feet of torque. Available with rear-wheel drive or all-wheel drive, it can sprint from 0-60 mph (0-97 km/h) in 4.4 seconds before reaching a top speed of 285 km/h.
Fear not, the roaring F-TYPE R will stick around with a more powerful version of the supercharged V8, delivering 575 horsepower and 516 pound-feet of torque. This one goes from 0-60 mph (0-97 km/h) in just 3.5 seconds on its way to a maximum velocity of 299 km/h.
Coupe or Convertible
Jaguar F-TYPE customers continue to have a choice of coupe and convertible body styles. There are no styling revisions for 2022 since the model was redesigned for 2021.
Standard equipment includes 20-inch wheels, large brakes and active exhaust system. Eleven body colours are available, not counting those from Jaguar's Special Vehicle Operations (SVO). Inside, drivers face a 12.3-inch digital instrument panel, while a 10-inch infotainment display resides in the middle of the dashboard.
Pricing for the 2022 Jaguar F-TYPE starts at $85,500 for a base P450 coupe or $119,000 in the case of the R variant. If you go topless, prepare to spend $88,500 or $121,500, respectively.
Share on Facebook