5 Cool Concepts to Celebrate Ford Bronco's 55th Anniversary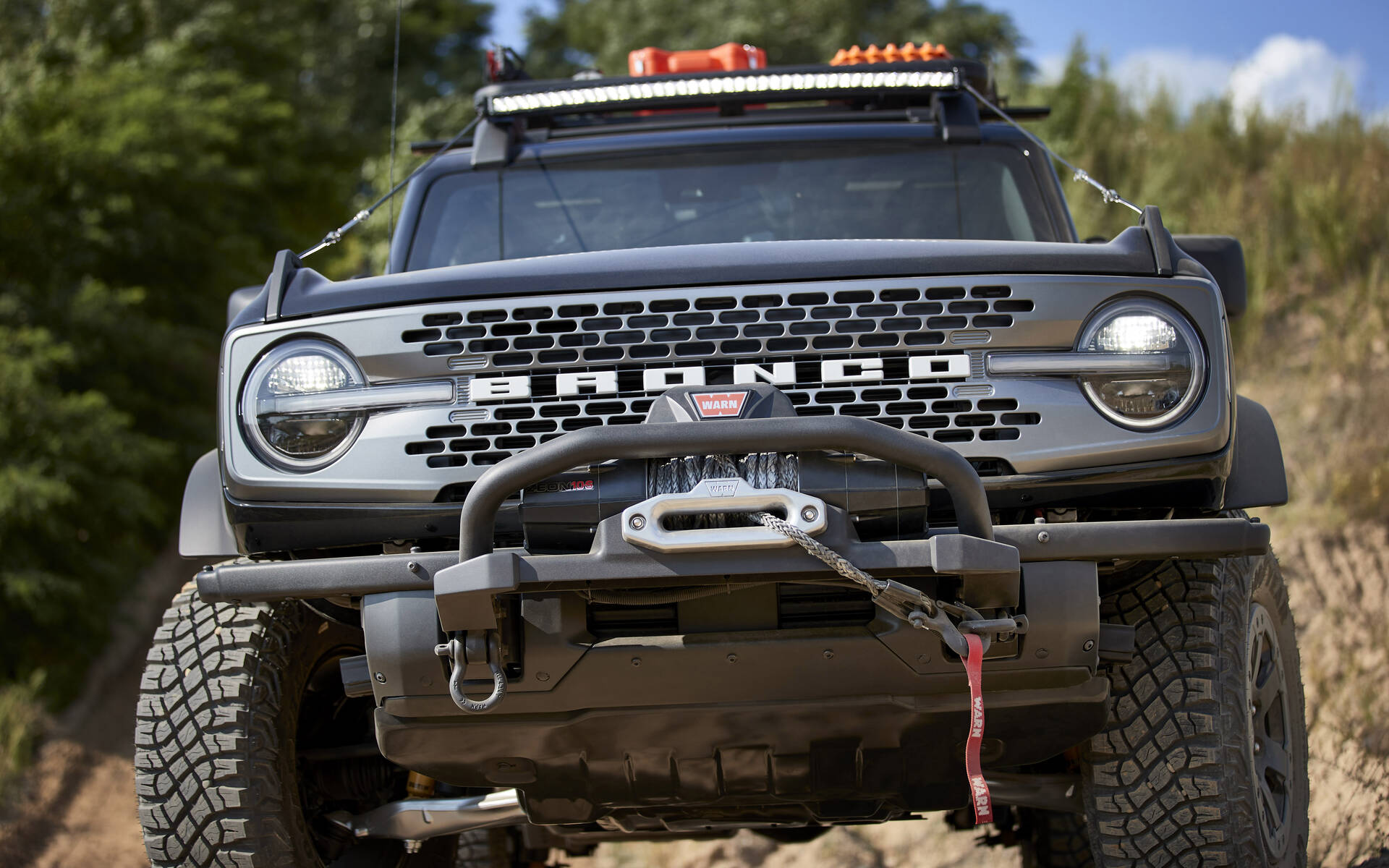 Are you one of the 165,000 customers (and counting) that made a $100 deposit to reserve a copy of the all-new 2021 Ford Bronco? For sure, this reimagined icon has generated a ton of interest since debuting on July 13 along with the smaller Bronco Sport.
Today, to celebrate the Bronco's 55th anniversary, Ford presents five adventure concepts showcasing factory-backed accessories that make personalization easier (more than 200 available accessories for Bronco models and over 100 for Bronco Sport models). 
Ford Bronco Outer Banks Fishing Guide
The dream of fishing enthusiasts, this concept features a Bestop Sunrider first-row soft top, factory-style concept roof rails and crossbars, plus a Yakima LockNLoad Platform roof rack. The SUV makes use of fender-mounted trail sights to fit a custom-made fishing pole and seat perch to wait for the perfect catch. A Ford Performance modular front bumper and safari bar help push through rugged terrain, while all-weather floor mats protect the interior.
Ford Bronco Trail Rig
Ideal for the trail, here's a concept based on a two-door Bronco Badlands featuring a Ford Performance modular front bumper (fitted with a winch), tube doors, beadlock-capable wheels and a 40-inch LED lightbar. On top, factory roof rails are augmented with a Yakima Platform roof rack system with mounts for a shovel, and Ford Performance by WARN recovery kit and recovery boards.
Ford Bronco Sport Trail Rig
A similar treatment has been applied to the Bronco Sport. There are 31-inch BFGoodrich Mud-Terrain T/A KM3 tires, a one-inch lift kit, plus LED off-road lights mounted to a front nudge bar. On top, a Yakima LockNLoad Platform roof rack and off-road gear mounts are designed to carry gear like a high-lift jack kit, Ford Performance recovery boards and jerry cans.
Ford Bronco Sport TOW RZR
This other concept comes with towing and cargo accessories to help adventurers haul more outdoor gear. It adds Yakima HD Bar crossbars and OffGrid medium cargo basket along with a Class II Trailer Tow Package. Offering 2,200 pounds of towing capacity, the vehicle can pull off-road runners like the all-new Polaris RZR XP Turbo 1000, unveiled today as part of the Bronco birthday celebration.
Ford Bronco Sport Off-Roadeo Adventure Patrol
Designed for the upcoming Bronco Off-Roadeo customer adventure playgrounds, this Bronco Sport Badlands concept is equipped to assist in the wild with its Yakima LockNLoad Cargo Platform to hold recovery gear like a high-lift jack, recovery boards and jerry cans. An off-road LED lightbar also mounts to the rack system. The interior bike rack from Yakima can hold two mountain bikes. Oh, and get this: there's a landing target on the hood for a drone that will be used on-trail at Off-Roadeo locations.
Speaking of which, Ford has announced that the first of four Bronco Off-Roadeo locations will open in Austin, Texas next summer. With these off-road training camps, owners will be able to get the most adventure out of their rugged SUVs and build connections to the greater Bronco community. 
Will something similar be offered to Canadian customers? Ford is currently looking into it but has yet to make an announcement.
In other Bronco news, the Ford Bronco R prototype will return to the Baja 1000 endurance race this fall. Things didn't go quite as planned last year, but we bet the outcome will be different in 2020.
Share on Facebook