2020 Buick
Encore GX

: One More SUV…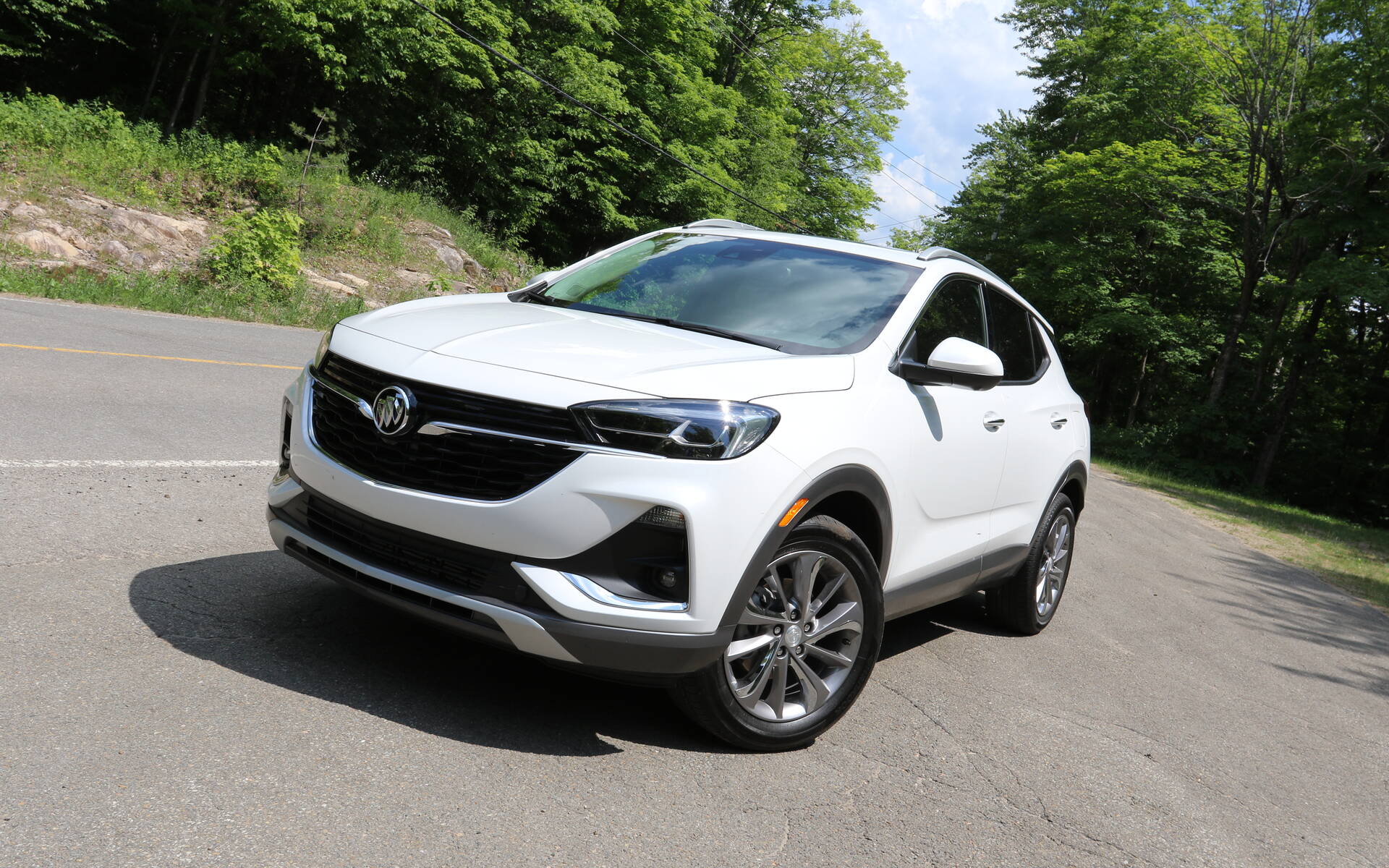 Strong points

Good handling
Roomy interior
Precise steering
Good standard content

Weak points

Thinly padded seats
Firm ride
Relatively high cargo floor
Full report
The all-new Buick Encore GX expands the brand's SUV lineup between the entry-level Encore and the slightly larger Envision.
This model will not replace the Encore, GM assures. How about in a year or two? Well, that might depend on customer demand and how the new Encore GX affects sales of the popular Encore.
Like many competitors, Buick is targeting young urban professionals with children or not. The Encore GX is sportier and more dynamic-looking than its little brother.
How Much?
The 2020 Buick Encore GX starts at $27,998 (freight and delivery included)  in Preferred trim. It features a turbocharged 1.2-litre three-cylinder engine and front-wheel drive. If you want all-wheel drive, it only comes with the 1.3-litre variant and requires a premium of $2,000.
Standard content is fairly generous and includes 10-way power adjustable front seats, active noise cancellation and 18-inch wheels along with Apple CarPlay and Android Auto compatibility. There's a long list of safety systems, as well, such as automatic emergency braking with pedestrian detection, forward collision alert, lane departure warning with lane keeping assist and automatic high beams.
Our tester was a top-line Encore GX Essence model equipped with options like leather seats, unique wheels, parking assist, adaptive cruise control and more. At $39,953, it's pretty expensive for such a small vehicle.
Cute and Practical
The interior is handsome and full of quality materials. The design is well executed and the leather upholstery deserves praise. We also liked the ergonomic dashboard layout.
The infotainment system in the 2020 Buick Encore GX proves functional and intuitive. You can even pair two different phones at once and rely on Alexa (Amazon's voice assistant) to control some of your connected devices at home.
There is ample space for four adults. The front buckets are too flat and not padded enough, though. After two hours of driving, you'll want to take a break.
On a practical note, the front passenger seat folds flat to accommodate long objects. The 665-litre trunk is fairly roomy on its own, and you can get up to 1,421 litres by dropping the rear seatbacks. We wish the cargo floor was a little bit lower, but it's definitely something we can live with.
Two Tiny Engines
As mentioned earlier, the 2020 Buick Encore GX offers a choice of small-displacement, turbocharged engines. The base 1.2-litre unit generates 137 horsepower and 162 pound-feet of torque via a continuously variable transmission that sends power to the front wheels only.
The slightly bigger 1.3-litre mill, producing 155 horsepower and 174 pound-feet of torque, replaces the CVT with a nine-speed automatic transmission. We found it much more pleasant than the three-cylinder turbo in the Ford Escape, although performance remains decent at best. The autobox does a good job of extracting every pony and putting it to use. What's more, the engine doesn't complain loudly, even when pushed hard to merge onto highways or pass slower vehicles.
Another pleasant surprise was fuel economy. The combined number advertised by Buick is 8.5 L/100 km, yet we were able to achieve 8.4 L/100 km. Sure, we spent a lot of time on the highway, but we also attacked some twisty roads and uphill climbs that required frequent acceleration.
Good Driving Dynamics
The 2020 Buick Encore GX delivers good handling overall. It's no Mazda CX-30, but we enjoyed the precise albeit slightly lightweight steering. As long as the road stays in proper condition, the Encore GX rides smoothly and transitions from one corner to another with ease.
Things get a bit rougher on uneven pavement. Built on a stiff suspension, this new SUV struggles to mask bumps and other imperfections. The thinly padded seats don't help, either.
At the end of the day, the Buick Encore GX is a fairly sharp vehicle that's nicely finished and pleasant to drive. We feared that performance would not be up to par, but if you opt for the 1.3-litre engine things will be fine.
Share on Facebook