New Porsche 911 GT3 Spotted in Upcoming Super Bowl Ad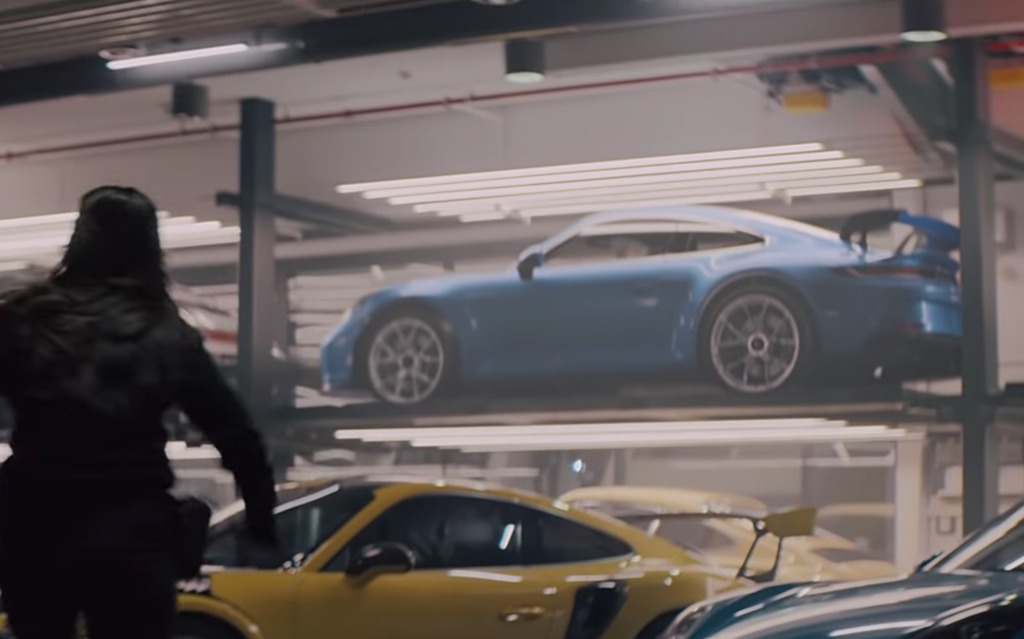 What sure looks like the new 2021 Porsche 911 GT3 can be spotted in the automaker's Super Bowl commercial that will air on Sunday, February 2. Road & Track was the first to report the news.
The clip shows a car chase around the Porsche Museum and we can see a Taycan, 918 Spyder, 917, 911 and even a Porsche tractor.
If you look closely in the background, though, there's a blue-painted 911 with large brakes, centrelock wheels and a giant rear wing.
Is this some sort of Easter egg for GT3 enthusiasts or a simple mistake? We'd bet on the former. Of course, no technical details were provided. The 2021 Porsche 911 GT3 has not even been officially revealed yet.
Porsche's new Super Bowl commercial is the first since 1997.
Share on Facebook