2019 Ram 2500 Longhorn: Strong Like a Bull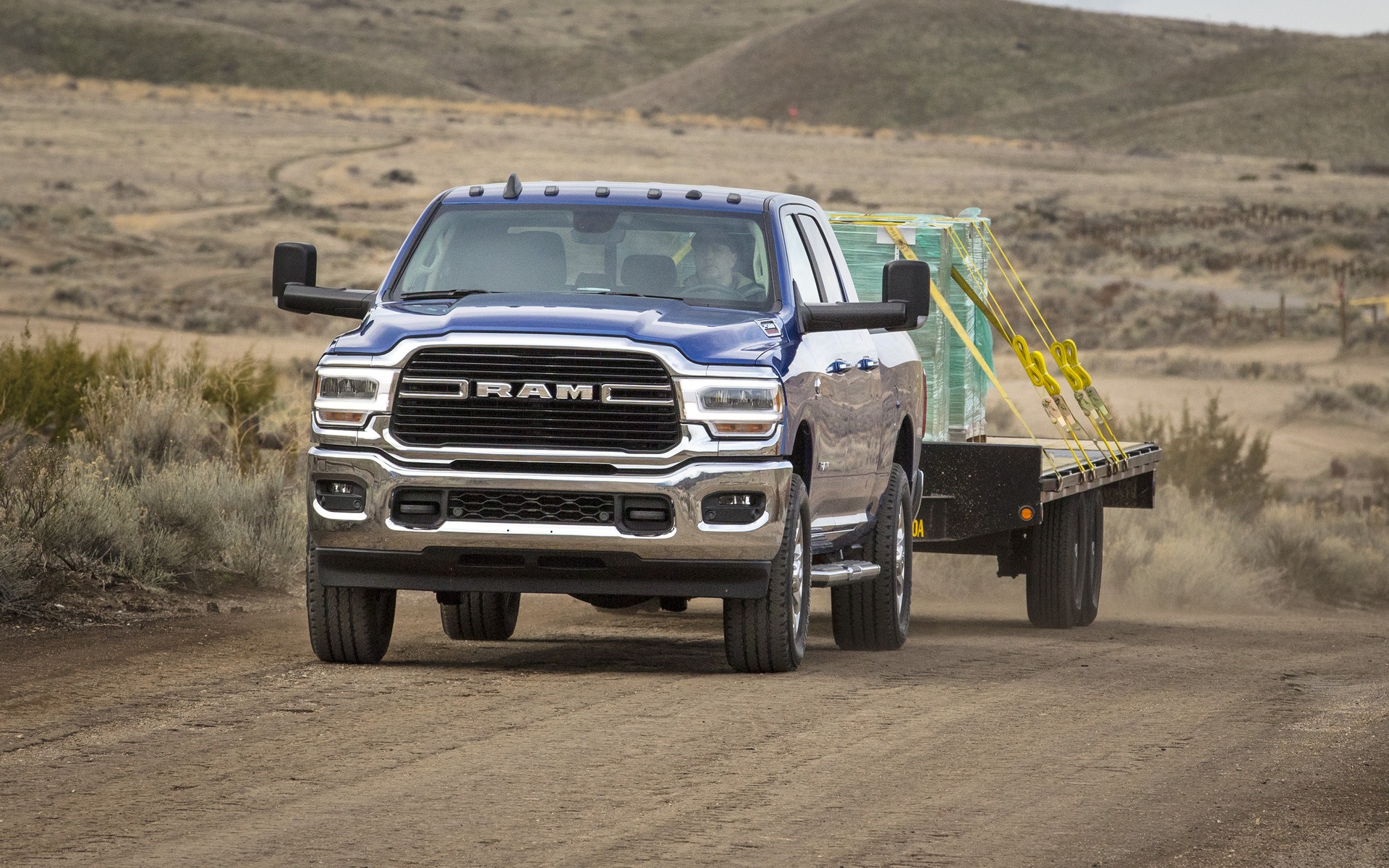 Strong points

Impressive torque
Surprisingly comfortable ride
Super-spacious Mega Cab

Weak points

It costs a fortune
Maintenance needs to be taken care of religiously
Full report
Ram completely revamped its Heavy Duty pickups for the 2019 model year and we recently put one to the test in 2500 Longhorn configuration.
Modest Power, Ton of Torque
The automaker eliminated the 5.7-litre HEMI V8 from the lineup, which means the base engine for the Ram 2500 is now the 6.4-litre HEMI, which is rated at 410 horsepower and 429 pound-feet of torque.
Optionally, you can specify a 6.7-litre Cummins inline six-cylinder turbo-diesel that generates 370 horsepower and 850 pound-feet of torque. This is the engine that was fitted to our tester.
While the gasoline mill is paired with an eight-speed transmission, the oil burner has to make do with a transmission that features two fewer gears. It's obviously louder, but not so much as to become unbearable. The sound of the diesel simply adds another (better?) dimension to the heavy-duty pickup experience.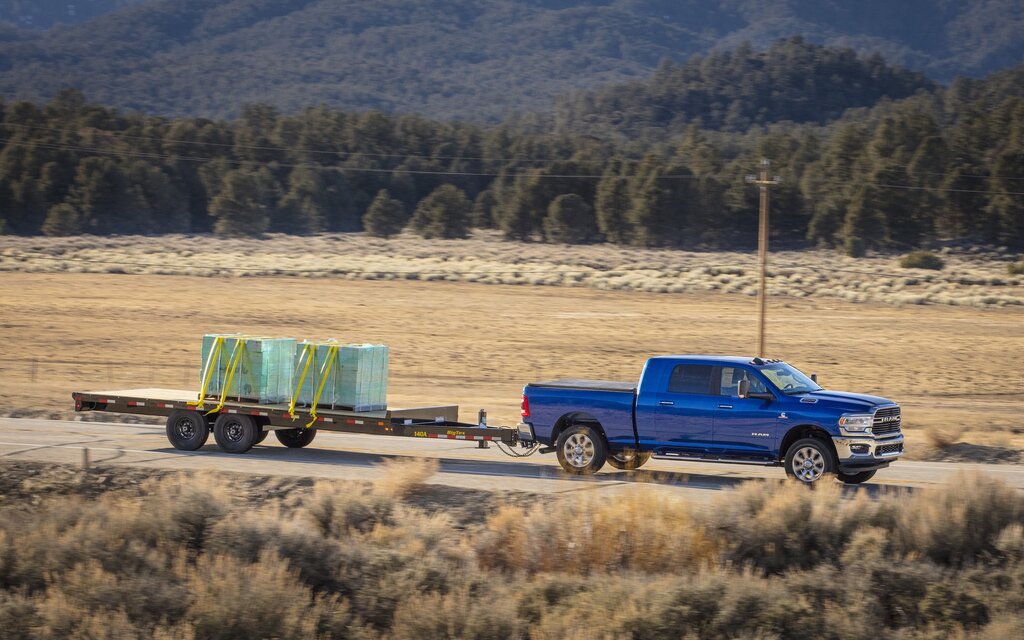 The Cummins-powered Ram 2500 boasts a maximum towing capacity of 19,780 pounds—significantly less than the Ram 3500, which can pull up to 35,100 pounds. As for fuel economy, our tester averaged a reasonable 13.2 L/100 km in a mix of city and highway driving. Natural Resources Canada doesn't post ratings for heavy-duty vehicles like this one.
Neat Cabin
Despite the 2019 Ram 2500 being a true workhorse, the cabin impresses with high levels of refinement. In Longhorn trim, fit and finish is impeccable.
Opting for the Mega Cab ensures all passengers enjoy a ton of space, even with a party of five. We were amazed by how comfortable the big Ram was on the road. Clearly, engineers made it a priority when they developed the new generation.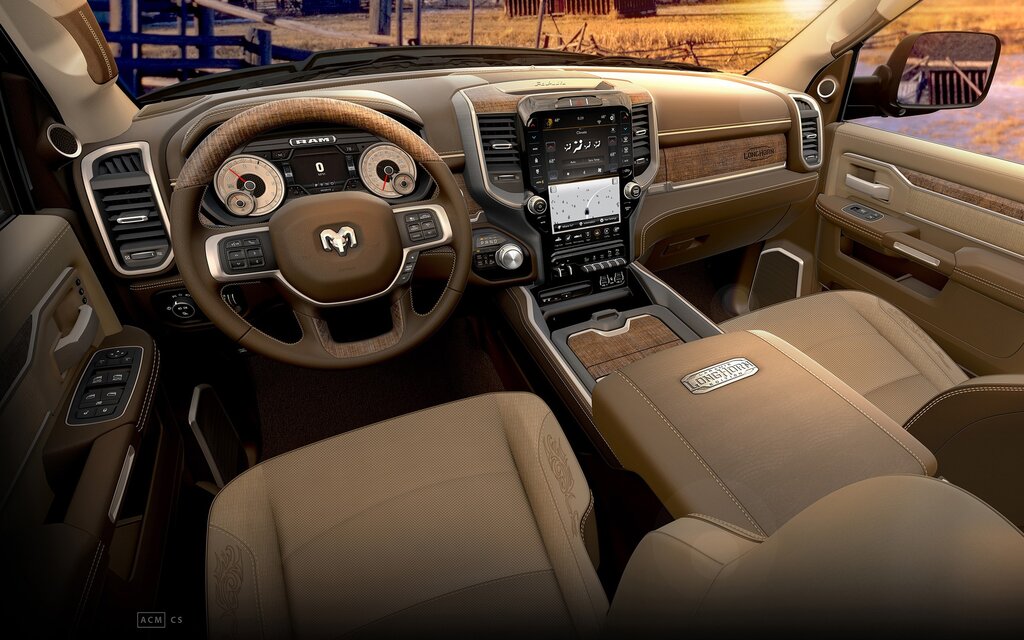 Another thing they worked extensively on was making the truck very user-friendly. There are multiple cameras all around to facilitate towing and other manoeuvres. For example, you can easily align the pickup with the trailer you want to hitch or keep an eye on objects loaded in the bed. Awesome!
And then there's the 8.4-inch vertical touchscreen powered by the latest Uconnect infotainment system. It's like having your own personal tablet inside the cabin. The system is intuitive and has all the features you need.
Close to Six Figures
All of this comes at a price, mind you. A base 2019 Ram 2500 starts at $79,000 and you can add $7,295 for the Cummins engine. Our tester cost nearly $99,000 with all the options that were included—similar to the price you would pay for a Porsche Panamera! You need to think twice before putting your name on the dotted line.
In a time where Greta and the environment are more popular (read: politically correct) than huge pickups and gas-guzzling V8s, I have a confession to make: I loved sitting behind the wheel of the Ram 2500. It may not be the most practical vehicle around town and in parking lots due to its sheer size, but for those who really need one this machine is a beast.
You just have to throw a middle finger at common sense and accept to pay a hefty sum at the pump.
Share on Facebook