2019 Mercedes-Benz A 220: Small Luxury at a Big Price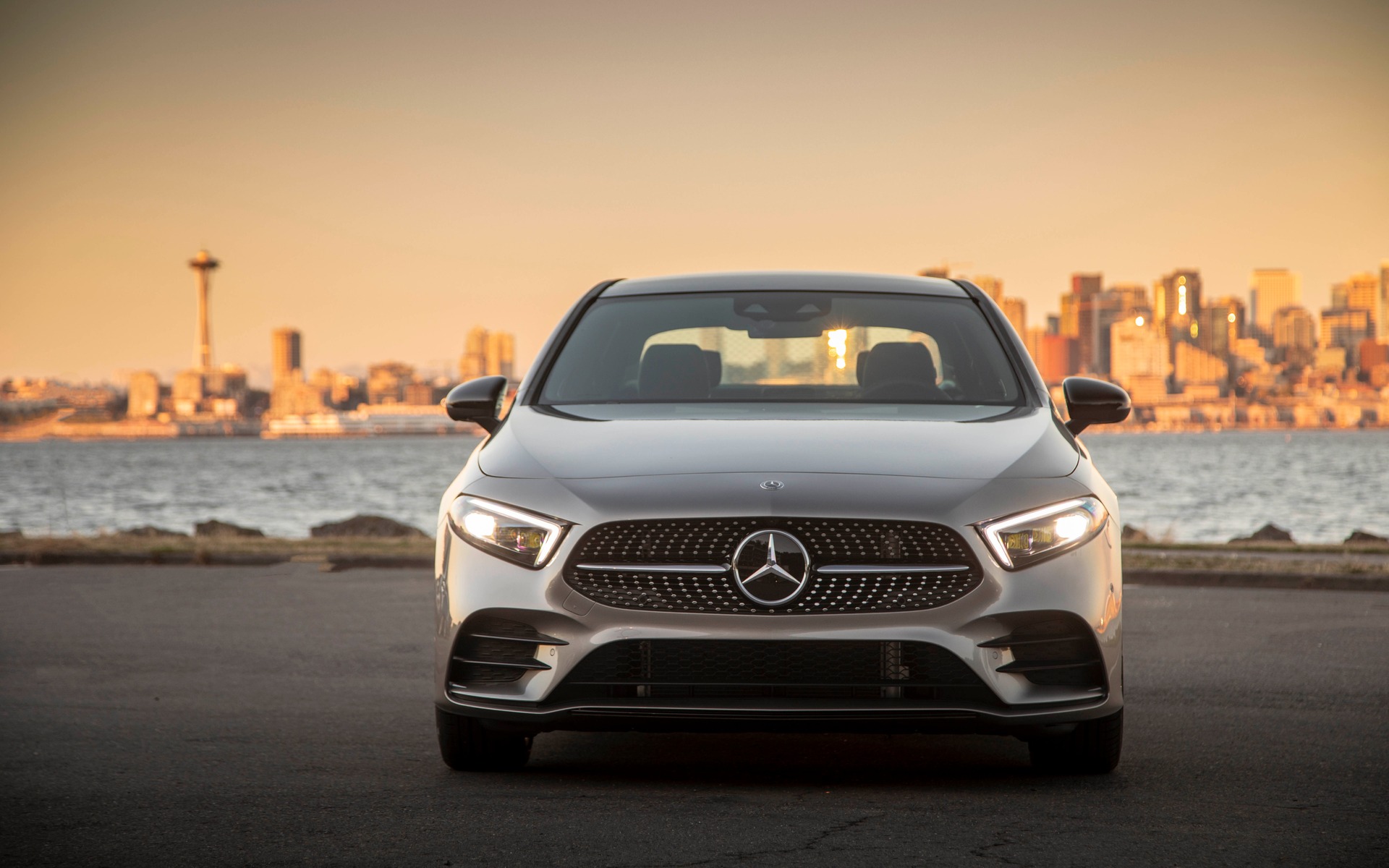 Strong points

Highly pleasant drive
Excellent MBUX system

Weak points

High price for such a small sedan
Less powerful and practical than the hatchback
Full report
Past attempts by Mercedes-Benz to offer an exciting small car in Canada admittedly failed. Indeed, we can't imagine anyone dreaming of owning a B-Class or CLA-Class. However, things have changed dramatically with the launch of the hot new A-Class.
Technically, it's not new at all. That car has been around since 1997, but the fourth generation is the first one we get here in Canada. It's also the first to offer a four-door body style in addition to the five-door hatchback.
We recently spent time behind the wheel of a 2019 Mercedes-Benz A 220 4MATIC and you can find our impressions below.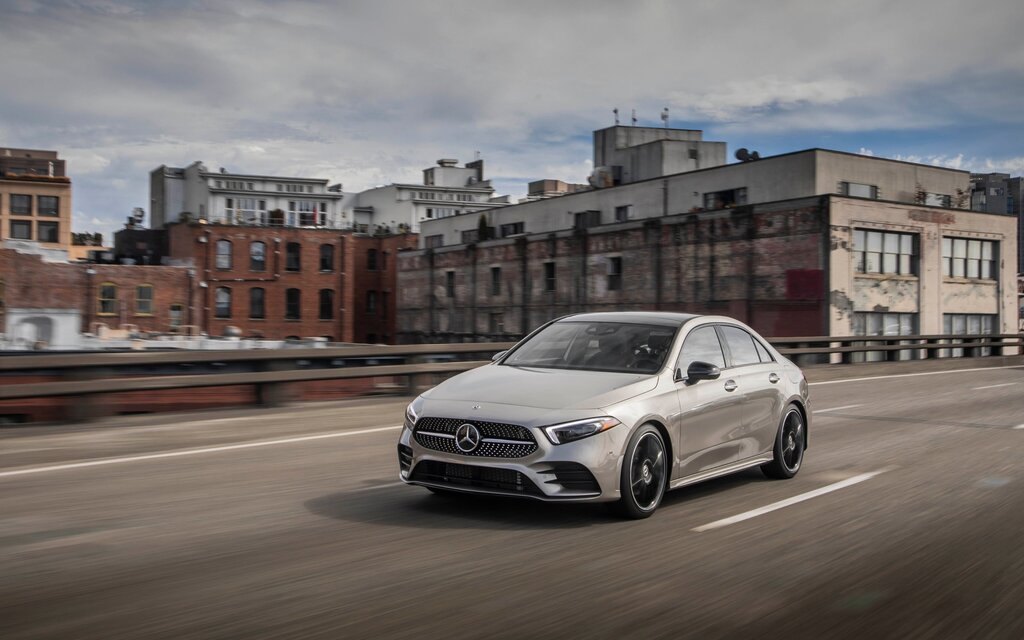 FWD or AWD
Customers opting for the A-Class Sedan can choose between the front-wheel-drive A 220 and the all-wheel-drive A 220 4MATIC. Considering our harsh Canadian winters and the car's relatively low ground clearance, the latter seems like the obvious pick, especially since Mercedes' system is quite effective. It's definitely worth the $2,000 premium.
All four-door A-Class models are motivated by a turbocharged 2.0-litre four-cylinder engine that generates 188 horsepower and a healthy 221 pound-feet of torque, which we quite liked. Given the size of this entry-level Mercedes, most drivers should not complain about the power on tap. If you want more, the hatchback variant benefits from unique tuning that elevates output to 221 horsepower and 258 pound-feet of torque.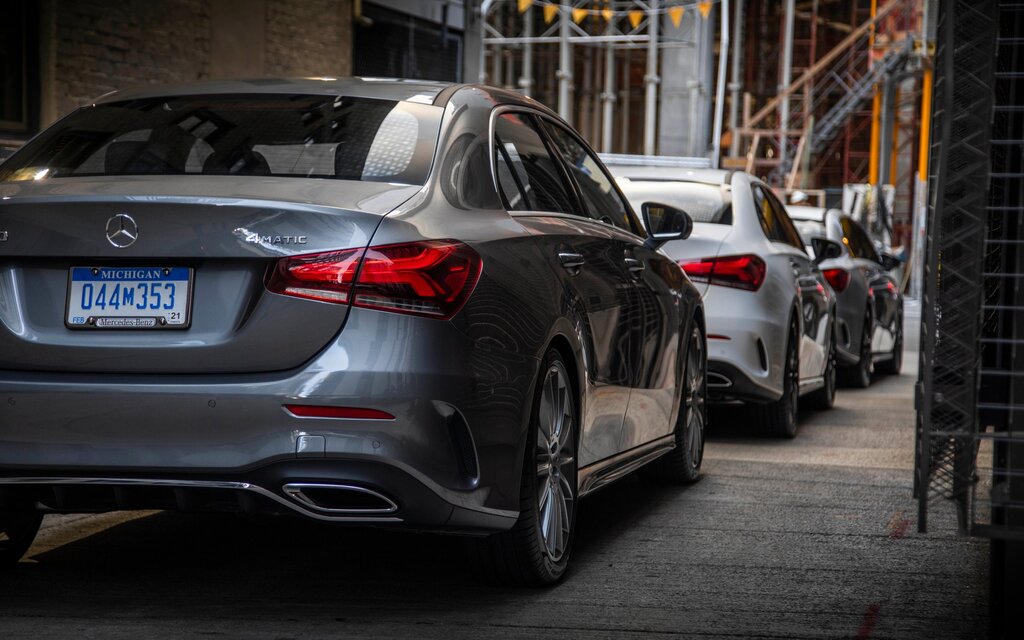 The lone transmission choice is a seven-speed dual-clutch unit that does a fine job overall. However, the shifter that comes with it requires some getting used to. It's kind of like those steering column-mounted sticks that were commonplace in pickups and minivans not so long ago.
On the road, we were impressed with the sharp, responsive steering. In a world where most cars feel artificial, the German automaker must be commended for making the little A-Class this much fun and dynamic.
By the way, the official fuel consumption rating in combined city-highway driving is 8.5 L/100 km.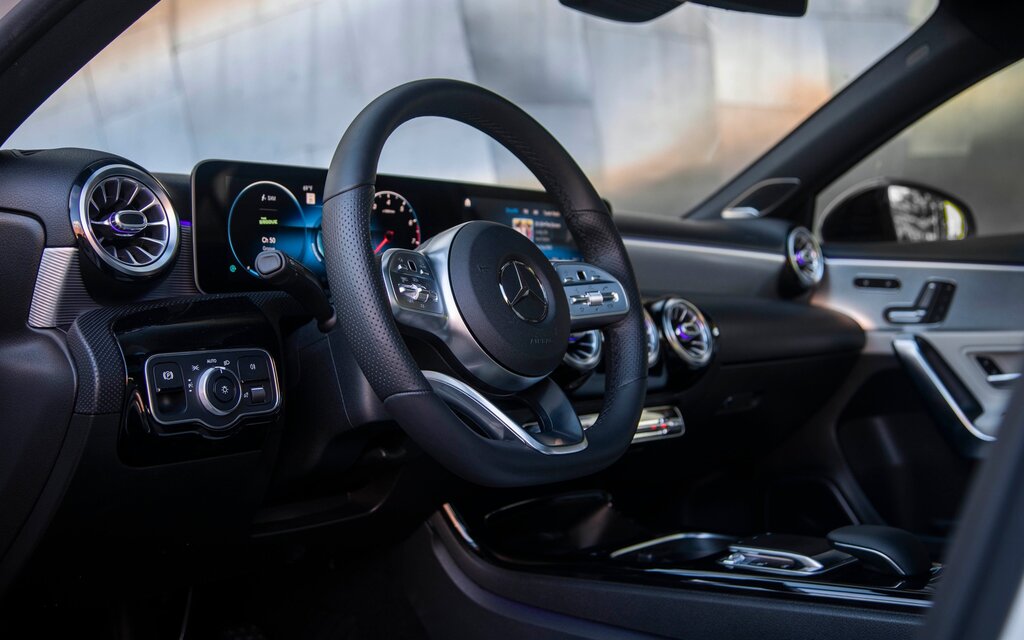 Future AMG Model
Back in March, Mercedes-AMG announced that a high-performance A 35 4MATIC will be sold in Canada starting in early 2020. It features a specific 2.0-litre turbo rated at 302 horsepower and 295 pound-feet of torque, allowing 0-100 km/h sprints in 4.7 seconds.
The transmission, suspension, steering and chassis are all revised for a sportier driving experience than the A 220 models provide. We're just waiting for a price to be attached to it.
German Luxury Comes With a Price
Despite being the most affordable product in the entire Mercedes-Benz lineup, the A-Class doesn't feel cheap. It's German luxury in a small package, that's all. Standard features include a panoramic sunroof, advanced driving aids like active emergency braking and the excellent MBUX infotainment system.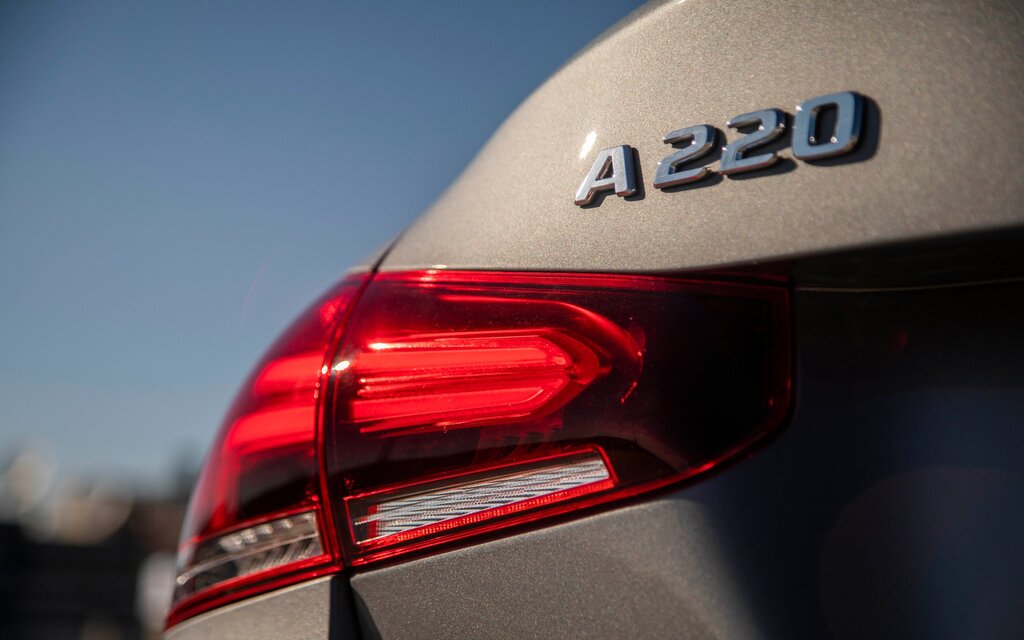 The latter stands for Mercedes-Benz User Experience and it debuted in the A-Class instead of a larger and more expensive car. Compatible with both Apple CarPlay and Android Auto, the system offers big icons and easy navigation from one menu to another. Artificial intelligence and voice command are part of the deal, as well, though the machine can have a tough time understanding certain instructions.
The base price of just under $35K may seem attractive, but it's hard to resist adding a few options like navigation or packages like Sport or Premium. This bumps the tally to around $45,000. Expect to pay even more for the hatchback. Truth be told, it's a big amount of money to spend on such a small car. We're talking about a real Mercedes, however.
Share on Facebook