2019 Acura MDX: Not Showing all its Cards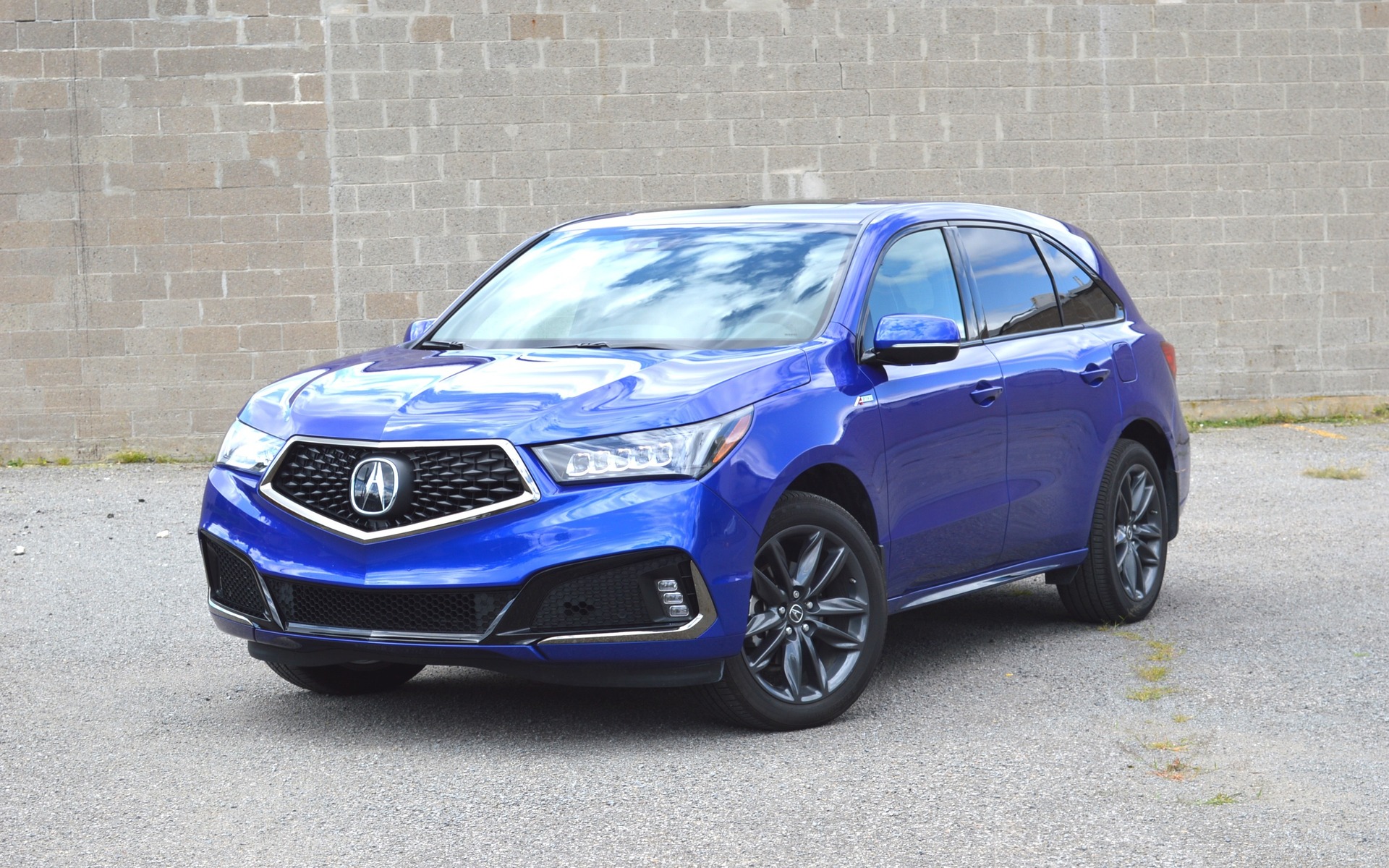 Strong points

Strong V6
Available hybrid powertrain
Good-looking A-spec model

Weak points

No one knows about the hybrid
Automatic transmission is slow to react
Less space than in the Honda Pilot
Obsolete infotainment system
Full report
The Acura MDX is one of many vehicles—mostly SUVs—that generate as much excitement as a can of soup. Even great-tasting soup.
As the bigger brother to the RDX, it's built on a platform shared with the Honda Pilot. The original made its debut in 2000, while the current, third-generation model dates back to 2014. A major change is coming soon.
In the meantime, we drove a 2019 Acura MDX A-Spec to find out just how good it is.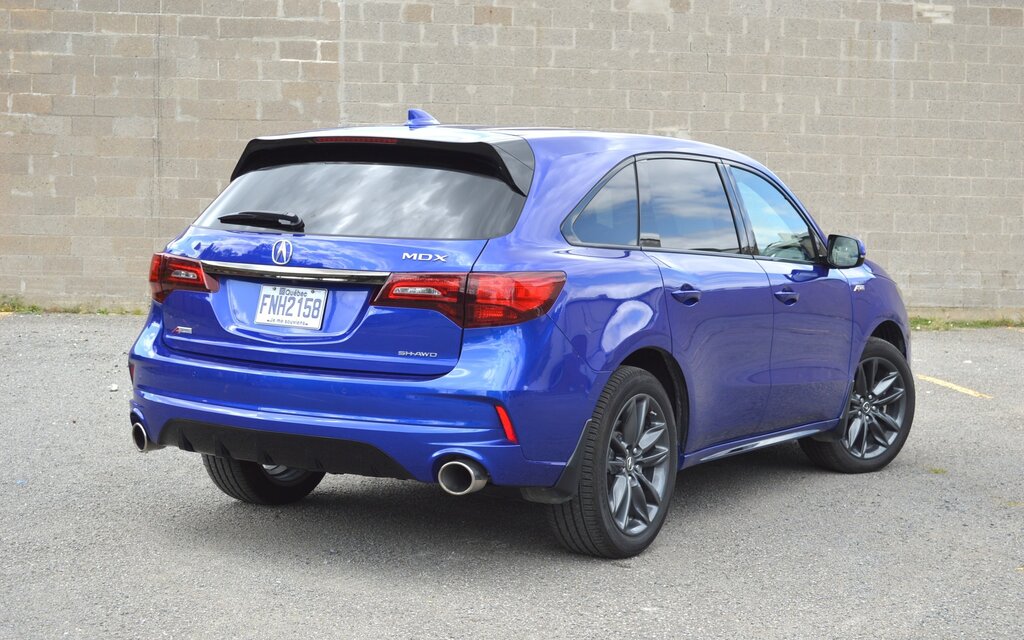 Strong V6
All trim levels—base, Tech, A-Spec, Elite—boast a 3.5-litre V6 engine that puts out 290 horsepower and 267 pound-feet of torque, which are more than adequate numbers.
Unfortunately for the MDX and the driver, the nine-speed automatic transmission is slow to react and hinders performance.
According to Natural Resources Canada, the 2019 Acura MDX achieves a combined city-highway rating of 10.8 L/100 km, a slightly better result than the one posted by direct competitors such as the Infiniti QX60 (10.9 L/100 km), Buick Enclave (11.9 L/100 km) and Lexus RX 350L (11.1 L/100 km). While driving around town, the engine can get pretty thirsty, though, as evidenced by our tester's 15 L/100 km reading.
Little-known Hybrid
With so many rivals to contend with in the three-row SUV/CUV segment, manufacturers have to find one or more ways to stand out. Acura's plan with the MDX is a great one, but sadly, no one is paying attention.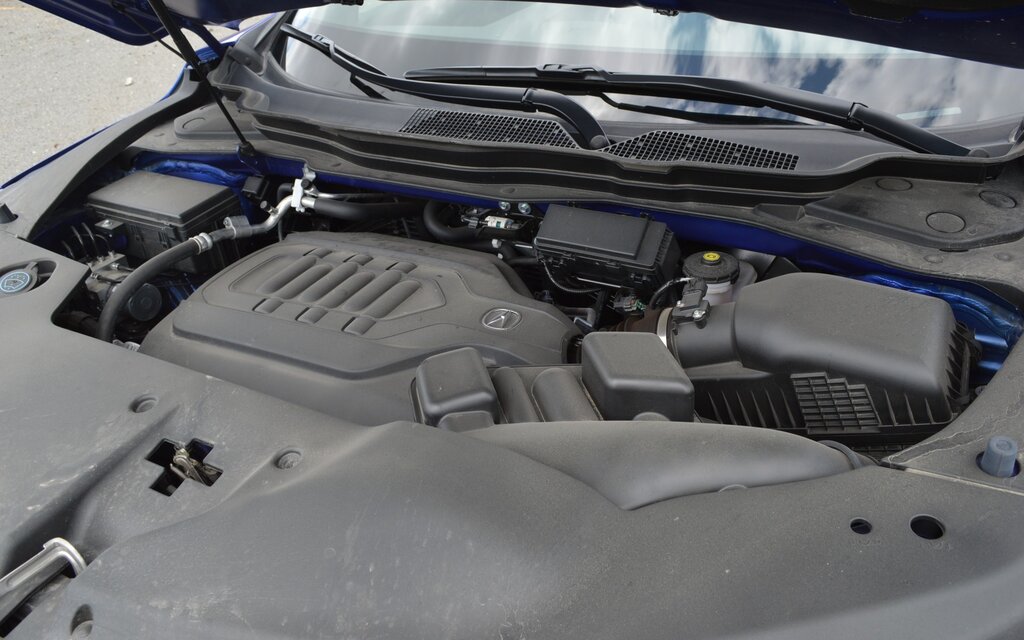 Did you know there's an MDX Hybrid? Probably not. That's because the company is not making any effort to promote this vehicle, for some reason. Also, it's extremely hard to find at Acura dealerships. We figure a number of current MDX owners would have been interested in a hybrid option, but they never even knew about its existence. Not helping is the fact that Honda chose not to offer a hybrid variant of the Pilot or Ridgeline.
For the record, the 2019 Acura MDX Sport Hybrid combines a 3.0-litre V6 with two rear-mounted electric motors and a seven-speed automatic transmission. It generates more power (321 hp) and torque (289 lb-ft) than the conventional MDX while averaging 9.0 L/100 km.
The catch? This eco-friendly model requires a premium of more than $15,000 over the base MDX, which starts at $51,596.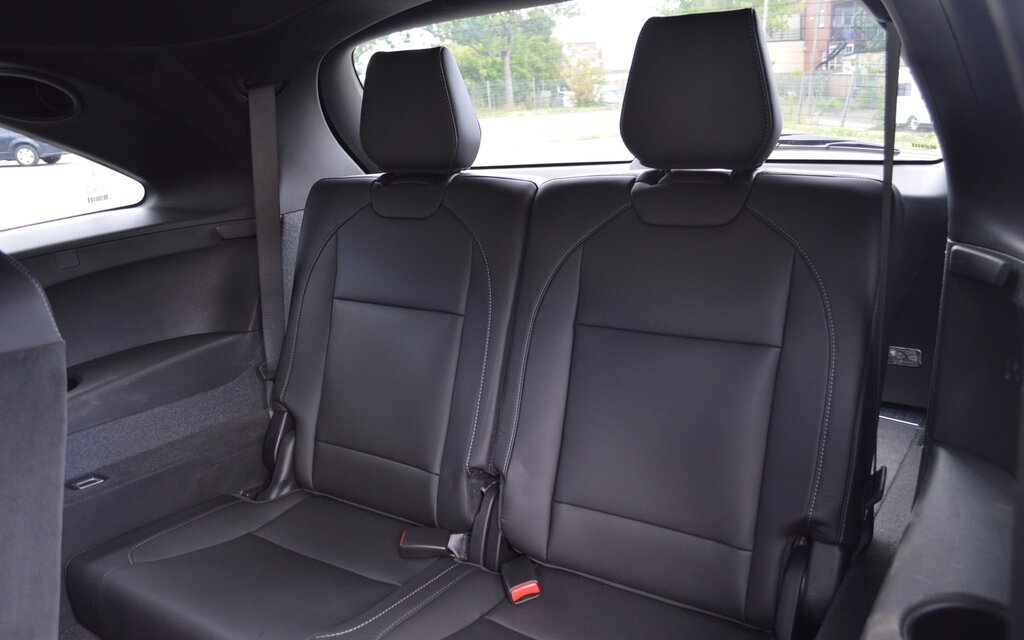 Not-so-useful Third Row
As is often the case with three-row vehicles, the rear seats in the Acura MDX are tight and not very useful. Access is complicated and the level of comfort is best compared to a picnic table.
The MDX could definitely learn a few lessons from the Pilot, which is a prime example of efficient use of interior space. By the way, customers have a choice of six- and seven-passenger configurations to meet their needs.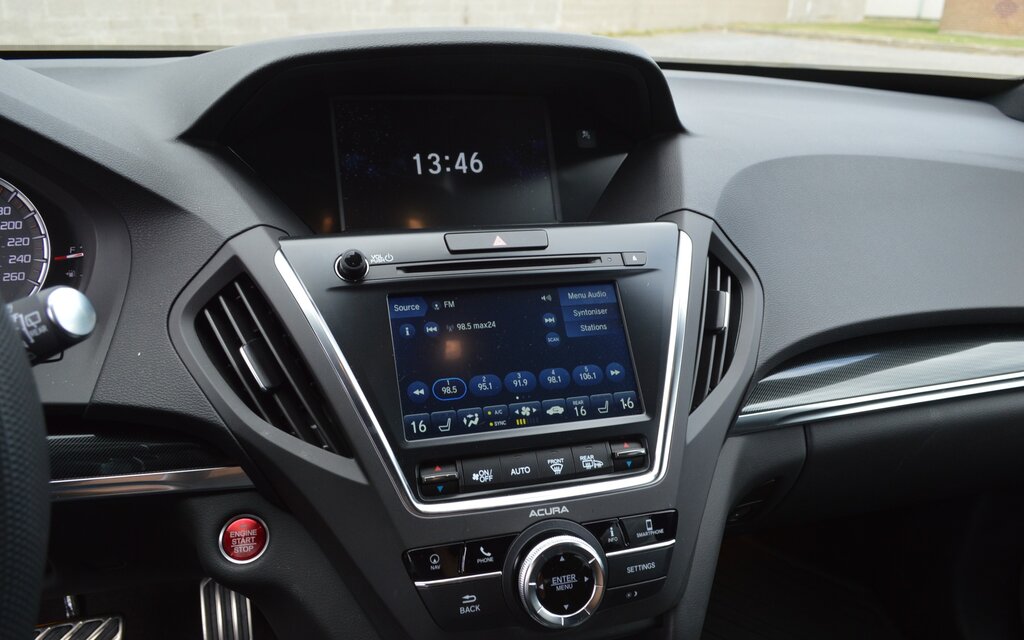 Up front, the biggest complaint is the infotainment system, which seems to have been designed by someone who still listens to music with a gramophone. Also, the dual-screen setup is not ideal in our opinion. Because one of them is touch-sensitive and the other is controlled via a rotary dial, navigation proves a bit challenging and distracting while driving. As a matter of fact, it can be dangerous at times. And don't get us started on the resolution; it's like watching a TV from the '60s.
Share on Facebook