BMW Concept 4 Unveiled at Frankfurt Auto Show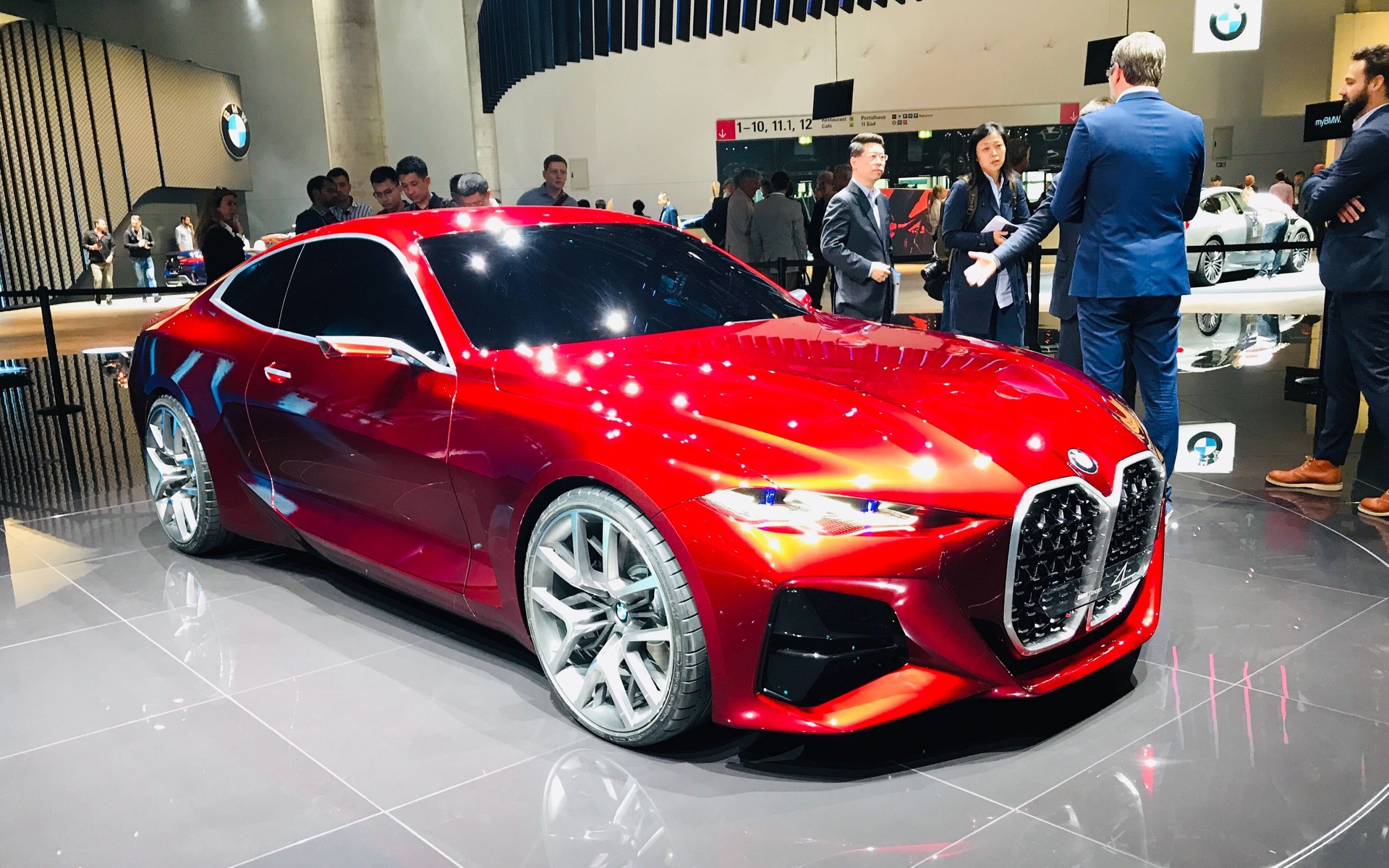 Yes, this is the inspiration for the next-generation 4 Series line of cars, which will likely distance itself from the BMW 3 Series regarding exterior design.
The BMW Concept 4 was presented at the 68th Frankfurt Auto Show, and according to Senior Vice President of BMW Group Design Adrian van Hooydonk, it "embodies the aesthetic essence of the BMW brand" and "combines perfect proportions with a clear and precise design."
As is the case with the automaker's new products, the Concept 4 features a prominent, in-your-face grille that's mounted vertically on the car like in the good old days of the now-classic BMW 328 and BMW 3.0 CSi—but bigger. Meanwhile, the headlight clusters are flatter and no longer house ring-shaped LED driving lights. It also wears ultra-slim side mirrors that won't make it to production.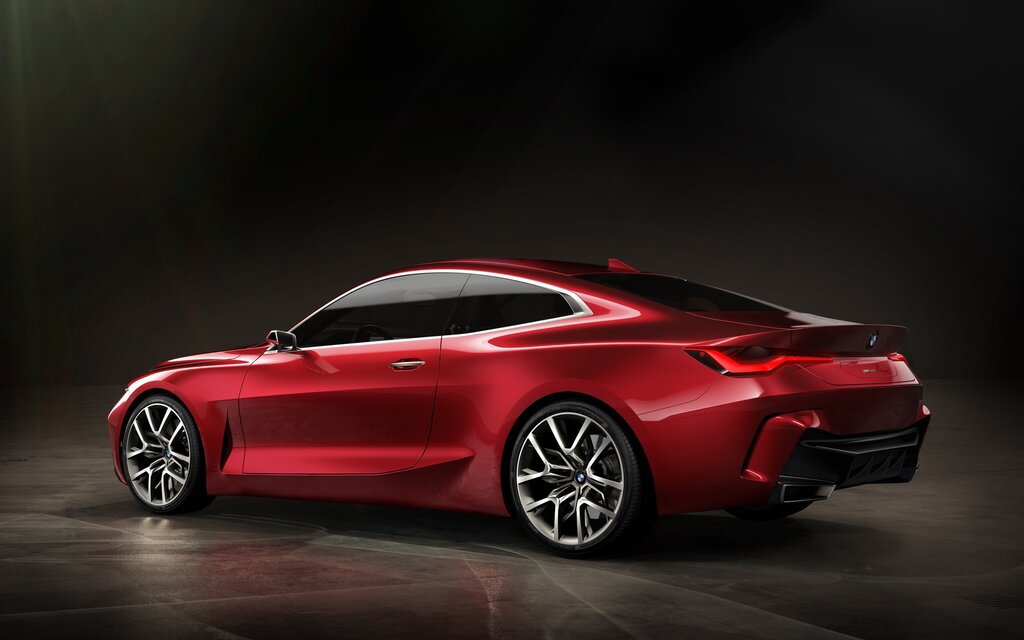 The car's sportiness in enhanced with smaller side windows, due to the lower roofline, while three character lines running along the side give the Concept 4 more character and allows a better look at the different shades of its stunning Forbidden Red paint. The Concept 4 is also equipped with a set of gorgeous 21-inch alloy wheels.
Since it's purely a design exercise, there is no cockpit and no powertrain. However, we can expect the interior of the production 4 Series to be fairly close to the one found in the 3. Likewise, powertrain choices should consist of a turbocharged 2.0-litre four-cylinder engine (255 horsepower) and a turbo 3.0-litre six (382 hp), both connected to an all-wheel drivetrain.
The next-gen BMW 4 Series could make its world debut at the upcoming Los Angeles Auto Show, ready to once again rival the Mercedes-Benz C-Class and the Audi A5. And if it looks anything close to the BMW Concept 4, it should be quite a showstopper. That grille, though…
Share on Facebook