2020 BMW
2 Series

Gran Coupé Unveiled in Camo Suit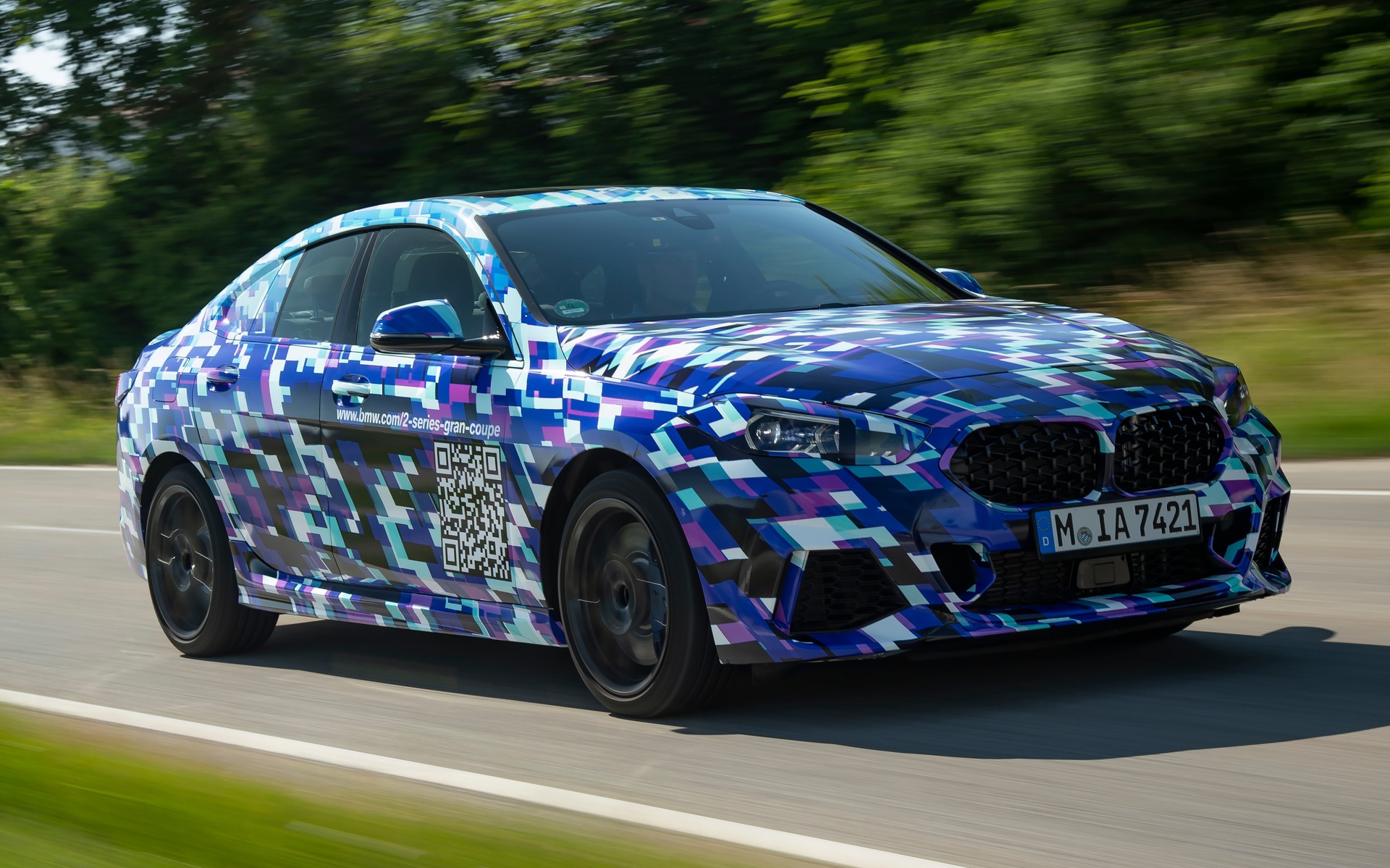 The German automaker has just released pictures of its new little sedan—or four-door coupé if we prefer—that will hit the Canadian market in the spring of 2020.
The BMW 2 Series Gran Coupé will be the fourth of its kind in the brand's portfolio, after the appearance of the 6 Series Gran Coupé (since retired), the 4 Series Gran Coupé and the new 8 Series Gran Coupé. Not calling a sedan a sedan is a current fashion trend.
However, this new variant of the 2 Series won't be based on the generation currently on sale in coupe and cabriolet body styles. As a matter of fact, the Gran Coupé will be the first variation of the Series' next generation.
One thing's for sure: it will be based on a front-wheel drive architecture. We can guess that a turbocharged, 2.0-litre four cylinder will serve as the base engine, matched to an eight-speed automatic transmission, with an output between 228 and 248 horsepower. What about the manual gearbox? Maybe, but since the new 3 Series is no longer available with a clutch pedal, we shouldn't hold our breath.
An M235i xDrive version will also appear, equipped with a higher-output version of the 2.0-litre engine, which should produce 302 horsepower and 332 pound-feet of torque. This engine is already available under the hood of the BMW X2 M35i.
The BMW 2 Series Gran Coupé will be officially unveiled at the Los Angeles Auto Show in November. For now, we can admire the car here, wearing a camouflage wrap to hide the details of its design, but we can definitely discern the Gran Coupé's overall shape.
Share on Facebook