New Ford Puma Would be a Sexy EcoSport Replacement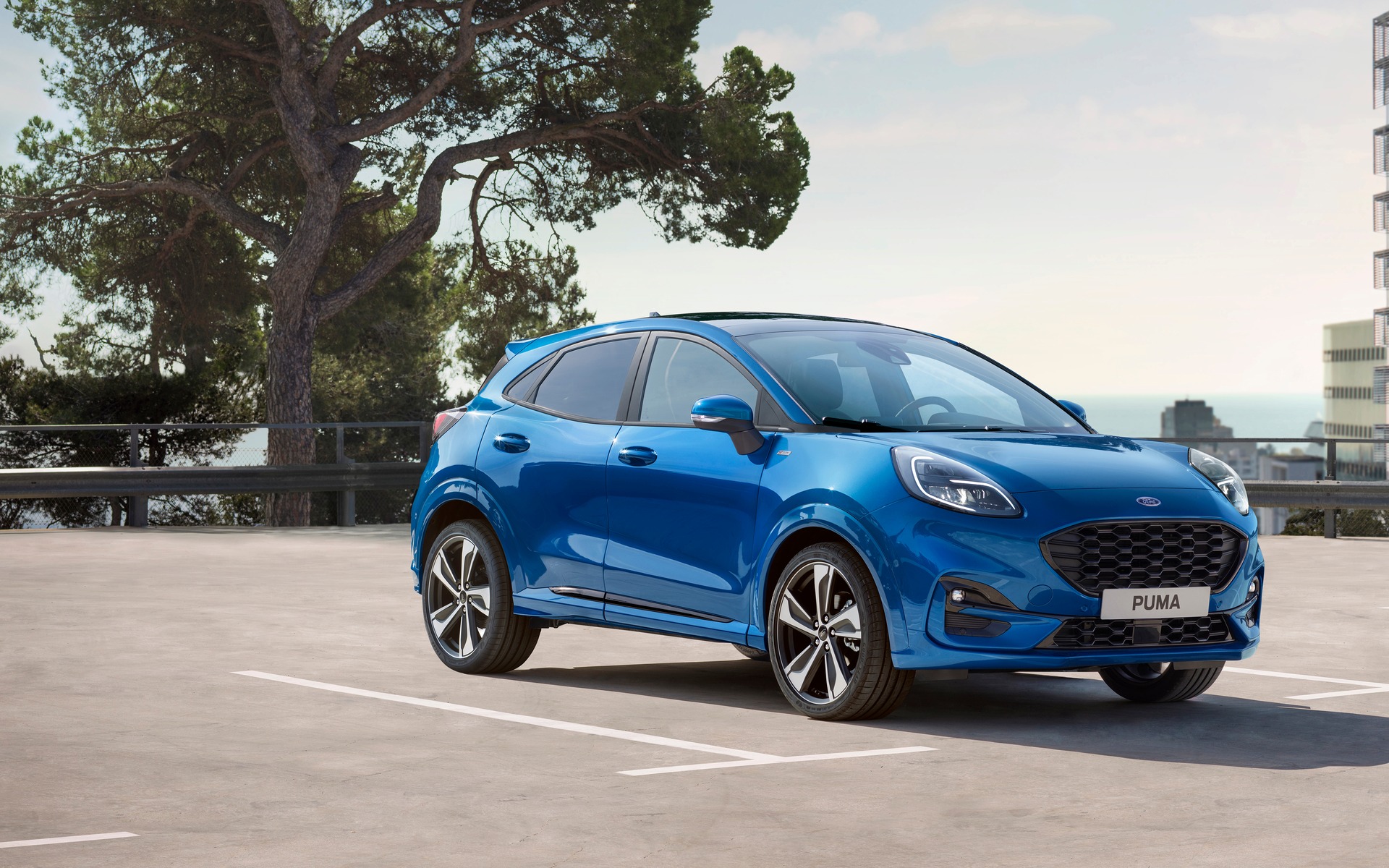 Despite the small-SUV craze, the Ford EcoSport is far from being one of the Blue Oval's most popular utility vehicles, ranking well behind the Escape, Edge and Explorer.
In comparison, the Mazda CX-3 outpaced the EcoSport about 2-to-1 last year and the red-hot Hyundai Kona is selling nearly 3.5 times more units so far in 2019.
On Wednesday, Ford unveiled the new Puma in Europe and now we're wondering: Would this coupe-style sub-compact crossover be more successful than the bland-looking EcoSport if it were offered here?
Yeah, we know, this model is not any bigger than the Focus Hatchback, which Ford dropped in North America for 2019. We are merely having fun with a hypothetical scenario.
Aesthetically, there's no debate. The Puma is way more attractive than the EcoSport with its athletic stance, muscular fenders and stylish wheels. It also sports a much more aggressively sculpted front fascia that incorporates an eye-catching split grille. The rear end treatment is better executed, too—just look at the taillights.
A Ford Performance-inspired Puma ST-Line is available for an even sportier look (19-inch wheels!) that continues inside with, among other things, a flat-bottom steering wheel, signature red stitching, alloy pedals and an aluminum shifter.
The interior layout, main controls and infotainment features are similar, including the eight-inch display perched atop the centre stack. The Puma does stand out with a dual-panel panoramic sunroof versus a tiny sunroof in the EcoSport. The best part, though, are the massaging front seats with three intensity settings and adjustable rolling directions.
The EcoSport's trunk is larger at 592 litres, whereas the Puma can only hold 456 litres. Still, the latter maximizes cargo capacity with the innovative Ford MegaBox, which provides a deep, versatile storage space that is capable of accommodating two golf bags or tall plants in an upright position. Access is made easy by an available power liftgate.
As for performance, both vehicles come standard with a turbocharged 1.0?litre three-cylinder EcoBoost rated at 123 horsepower. The Puma also offers a 153-horsepower variant, while the EcoSport's optional engine is a 2.0-litre four-cylinder delivering 167 horsepower. While AWD is absent from the Puma lineup, a 48-volt mild-hybrid system is included to ease the burden on the gasoline engine. This electric assistance also helps deliver up to 50 percent more torque at lower revs.
The transmission choices are a six-speed manual and a seven-speed dual-clutch unit (we only get a conventional six-speed autobox). Aided by a cylinder deactivation system that automatically turns off one the cylinders when full capacity is not needed, fuel consumption for the Puma is less than 6.0 L/100 km based on the WLTP standard. Obviously, this number would be higher in Canada, but we bet the Puma would prove more efficient than the EcoSport, which burns an average of 8.4 or 9.3 L/100 km depending on the engine.
Which one do you prefer?
Share on Facebook