2019 Lexus ES: We're Heading to Nashville to Drive it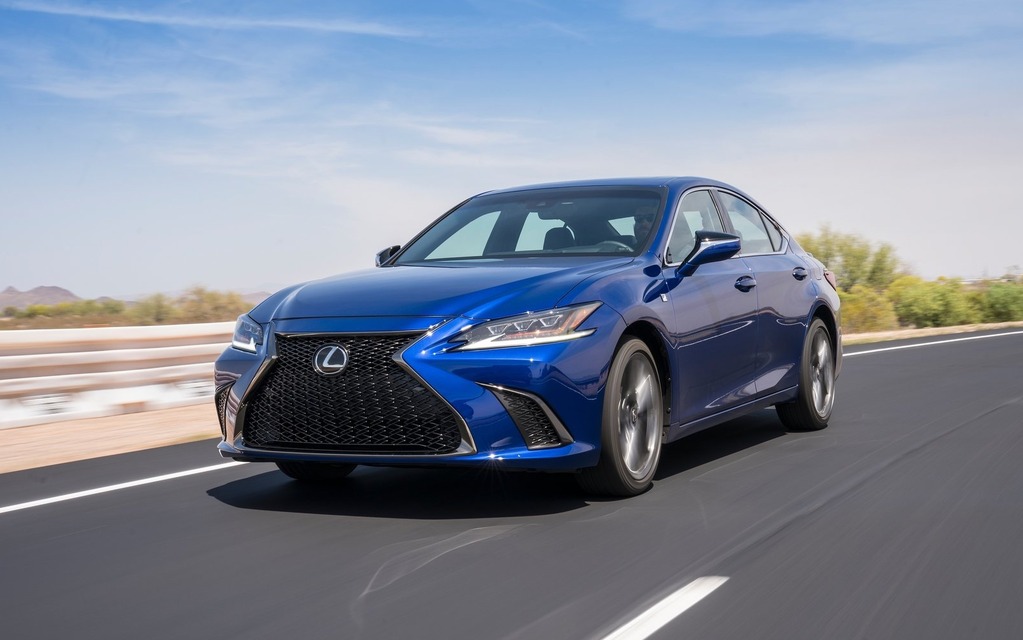 Since it was first introduced in 1990, the Lexus ES has remained true to its mission of offering consumers a midsize luxury sedan focused primarily on comfort and undeniable reliability. While the GS takes care of chasing the Germans in the race for the most competent performance sedan, the ES is content, even today, of remaining the carmaker's creamiest and most sensible people hauler.
For its seventh generation, the Lexus geeks have completely revamped the car from head to toe, all while allowing it to remain faithful to its roots. We're heading to Nashville, Tennessee, to take it for a spin.
The "Luxed up" Camry
Among Lexus sedans, the ES often had the reputation of being a Camry (or an Avalon) with a fancier grille and wheels. That's not entirely false, considering this new ES rides on Toyota's fresh-out-of-the-oven GA-K architecture, the same that also underpins the new Camry and Avalon, a platform which allows the 2019 ES to benefit from a 50-mm wheelbase stretch, resulting in a larger sedan overall.
Entry-level Lexus ES' will feature a naturally aspirated 3.5-litre V6, the same engine that also powers—ahem—the Camry and the Avalon. For this application, it's rated at 302 horsepower and 267 lb-ft of torque. The only available gearbox is an eight-speed automatic. Consumers can also opt for a hybrid version that will utilize a 2.5-litre four cylinder and a small electric motor, allowing the ES to register a claimed 5.3 L/100 km fuel consumption average, Lexus says.
Front-wheel drive remains the only way to go for all variants of the 2019 Lexus ES, making it one of the only midsize luxury sedans not available with all-wheel drive. For the first time since its inception, the ES will inherit a new F SPORT trim just like the rest of the Lexus lineup.
We're looking forward to get our hands on this thing and sample its new levels of luxury and refinement, classic ES traits. Stay tuned for our complete first drive report from Tennessee!
Share on Facebook