A Second Mercedes-Benz Electric Car is Confirmed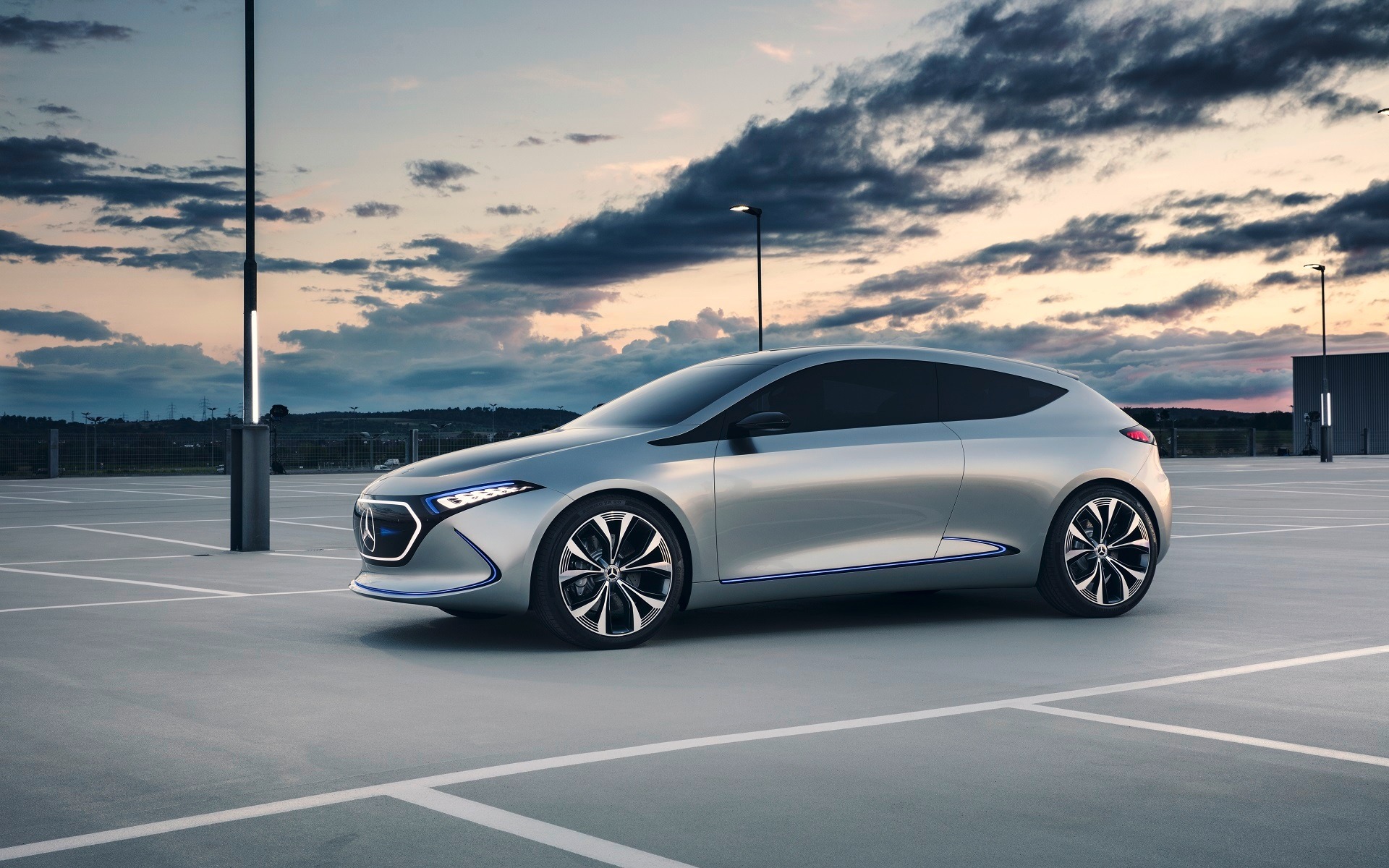 Mercedes-Benz's new EQ sub-brand for electric vehicles, which is set to debut with a zero-emission SUV called EQC in 2019, will produce a second model starting in 2020, namely a compact car based on last year's Concept EQA from the Frankfurt Auto Show.
The news was confirmed by Daimler, which announced an investment of around 500 million euros ($750 million) in the product and in the Hambach, France plant. This is where the German automaker already builds the all-electric smart EQ fortwo coupe and smart EQ fortwo cabrio.
Whether the new compact car will indeed be named EQA remains to be seen. The plan is to use the same architecture that currently underpins the CLA and GLA. The concept was shown as an all-wheel-drive hatchback and promised up to 268 horsepower with approximately 400 kilometres of range—numbers that would sound interesting if they turn out to be true.
As for the GLC-sized EQC, production will start in Bremen, Germany next year and we could see it in Canada before 2020 comes around. When the next decade begins, Mercedes-Benz will introduce a first model based on a dedicated electric-vehicle platform offering flexibility in wheelbase and battery size.
Through a $15 billion investment over the next few years, the manufacturer aims to launch more than ten electric vehicles by 2022 (out of 130+ electrified models) throughout all segments, from smart cars to large SUVs. And as previously announced some of them will be built in North America at the Tuscaloosa, Alabama plant. Another $1.5 billion will help develop a global battery-production network.
Share on Facebook