2019 Volvo V60 and 2019 Volvo XC40 Inscription: North American Premieres in New York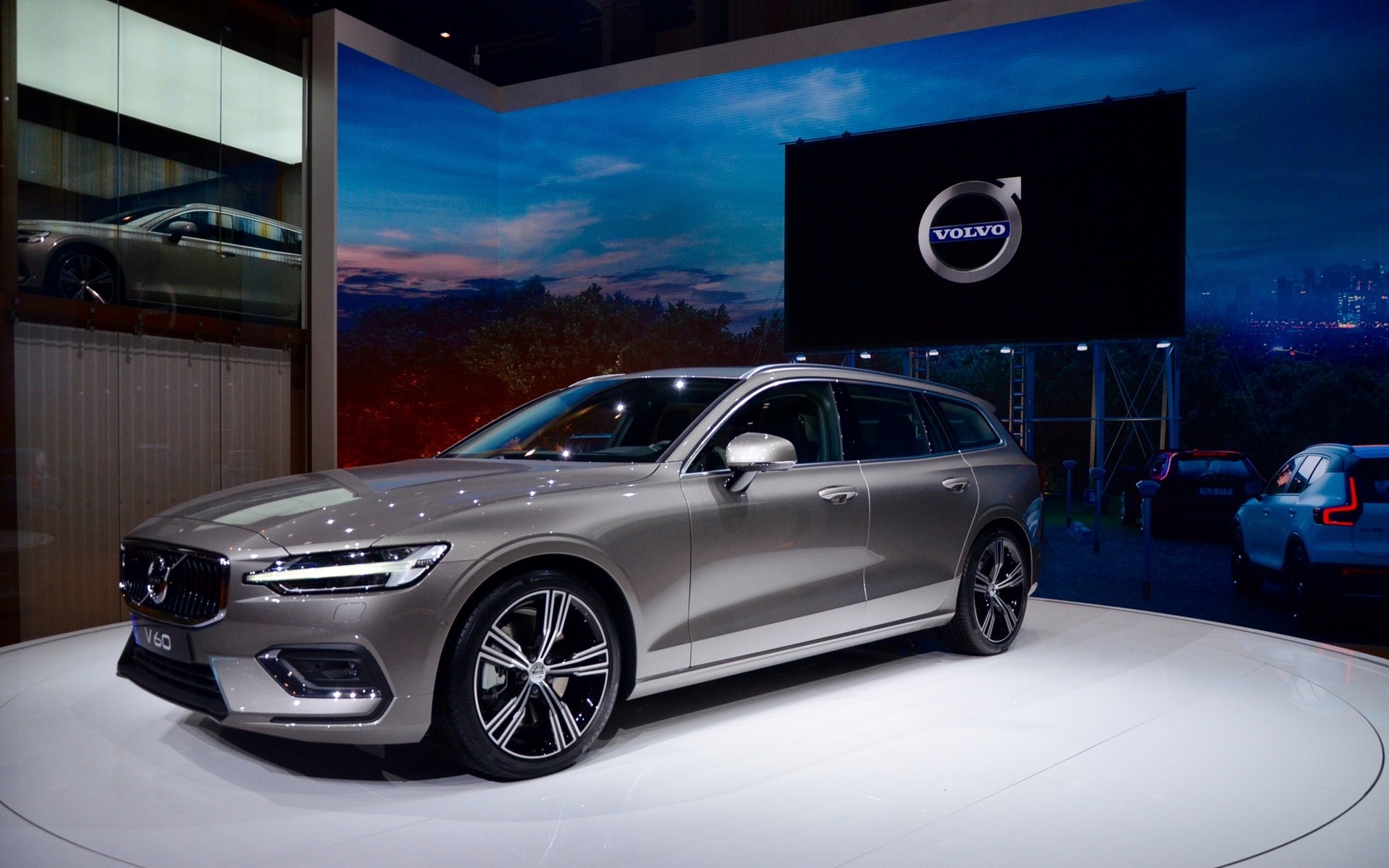 Mere weeks after its world premiere at the Geneva Auto Show, the Volvo V60 wagon has made its way to New York for its North American premiere.
After the S90 and V90, it's now the V60 wagon's turn to be developed on the SPA (Scalable Product Architecture) platform. Volvo adapts the SPA for each vehicle, depending on its size.
One thing is for sure: this wagon is easy on the eyes. Its attention-grabbing design is aligned with the Swedish brand's most recent models, with an immediately obvious resemblance to the bigger V90. The new V60 is longer, wider, lower and comes with a longer wheelbase than the previous version, making it roomier for passengers, especially those in the back seats, and creating more cargo space.
The new 2019 Volvo V60 also features the Sensus infotainment system, whose colour touchscreen looks like a vertically oriented electronic tablet. It includes Apple CarPlay and Android Auto integration. As is the case for all of Volvo's recent models, the V60 is loaded with the brand's most advanced safety systems.
The Swedish manufacturer also chose the New York Auto Show to introduce the most luxurious version, known as Inscription, of the 2019 Volvo XC40 SUV. Its cabin is adorned with Driftwood accents and a crystal shifter, just like in the XC60 Inscription.
Share on Facebook