The Ford Mustang California Special is Back!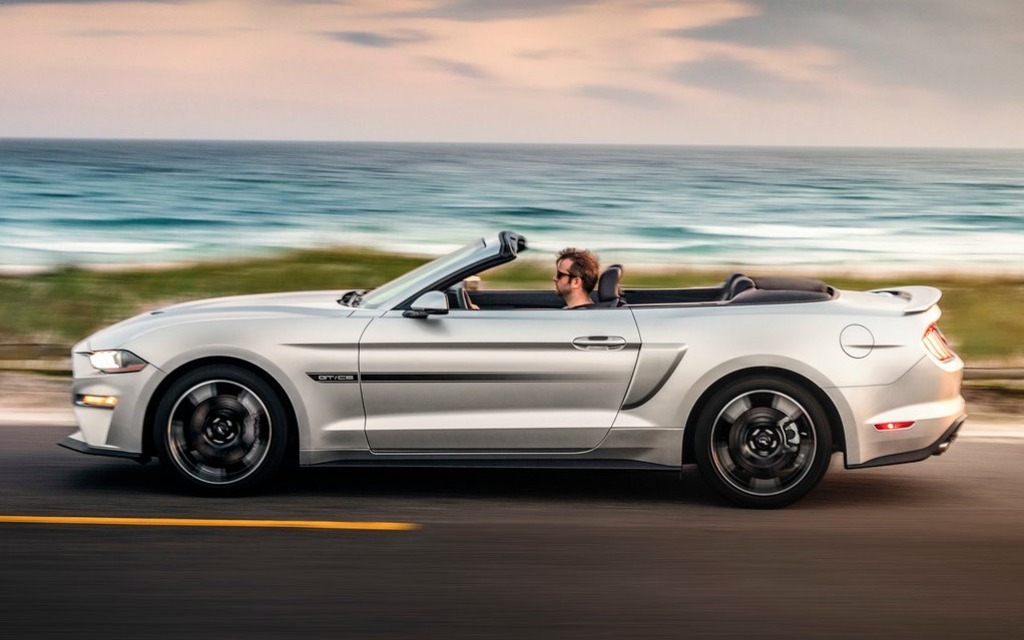 First introduced in 1964, the Ford Mustang was quickly submitted to a wide variety of mechanical and styling modifications. Carroll Shelby may be the most renowned Mustang tuner, but there were other variants of Ford's iconic pony car that were just as popular. The California Special was one of them.
In California, you Ride in Style
This special-edition Mustang, which had first been launched in 1968, was originally a special request from American Ford dealerships following a serious desire from consumers to buy such a product. Since the idea had proven to be quite a sales success back then, especially for convertible Mustang enthusiasts, Ford has decided to bring it back for the 2019 model year.
Only available on the convertible Mustang GT, the California Special trim sets itself apart thanks to a subtle black side stripe, a darkened front grille, bespoke wheels, black Miko suede-trimmed seats with embossed GT/CS logo, as well as contrast red accent stitching spanning the cabin.
Mechanically, the car remains unchanged, meaning the 5.0-litre V8 remains, with 460 horsepower and 420 lb.-ft. of torque. Consumers will be able to choose between a six-speed manual gearbox and a ten-speed automatic. The 2019 Ford Mustang GT California Special should arrive in showrooms this summer. In the meantime, enjoy these scenic, Californian photos. But beware; they might have you wearing shorts before the warm weather arrives.
Share on Facebook