Hyundai Le Fil Rouge Concept Unveiled in Geneva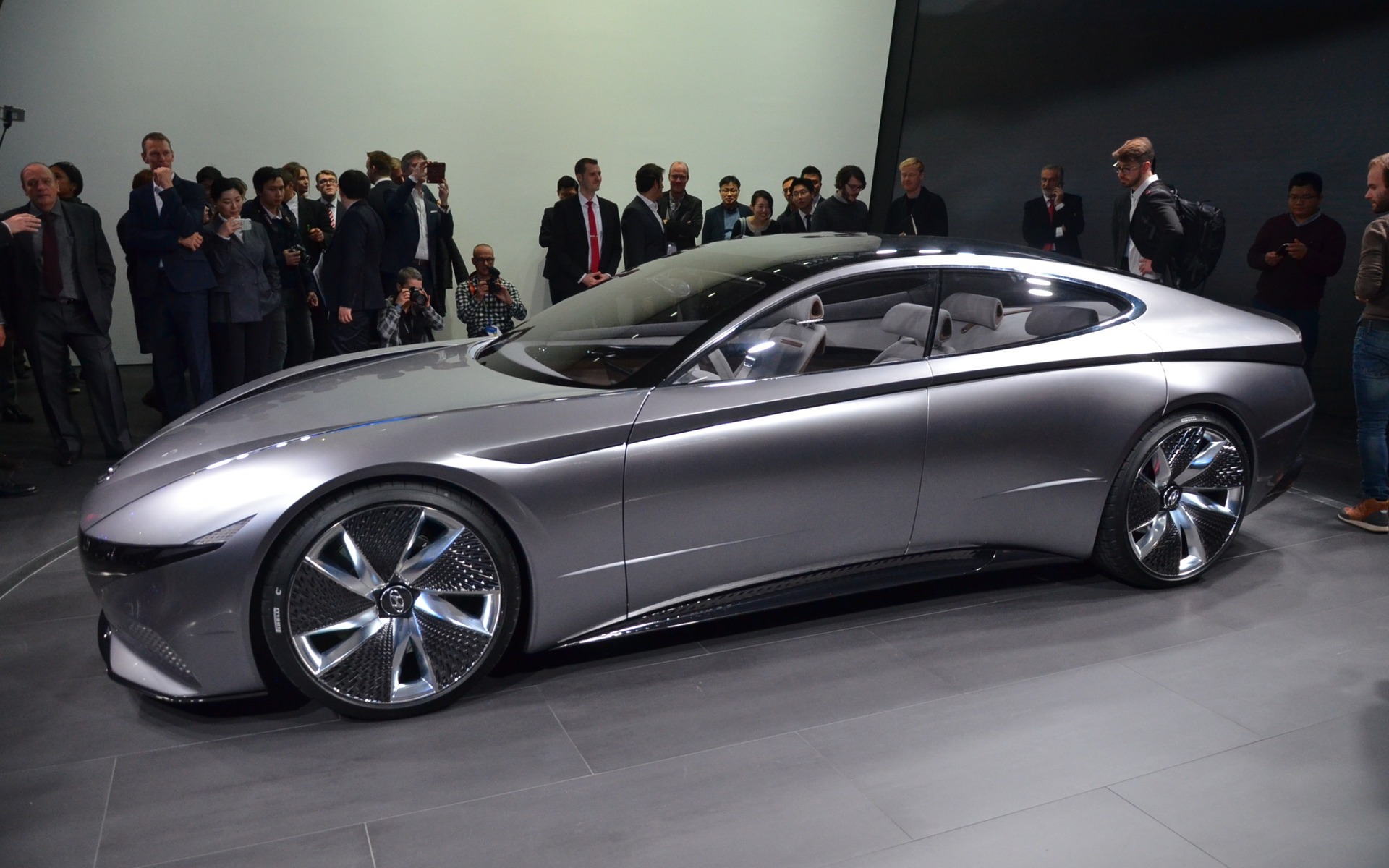 Concept cars aren't always intriguing, but their names sometimes are. Hyundai's Le Fil Rouge, which means "common thread" or "main theme" in English, is the company's latest concept car that signals a design direction change.
According to Luc Donckerwolke, Executive Vice President and head of Hyundai Design Center, "Le Fil Rouge is a reinterpretation of Hyundai's design DNA that originated from the brand's historical Hyundai Coupe Concept in 1974. Building on our long history of creating distinctive and sporty character in vehicles, we will open a new era for Hyundai design."
Simply put, the automaker's new styling direction draws from the past and looks to the future. The Le Fil Rouge is a sleek, four-door coupe that boasts a massive, cascading grille, but also sensual sheetmetal that has very few any creases in it. The car rides on a long wheelbase while featuring oversized wheels and short overhangs, which enhances its aerodynamic and muscular shape.
Inside, there's room for four passengers in a cabin dressed up with wood and modern fabrics. The wide dashboard features haptic controls, while a floating centre console stretches from the front all the way to the rear in what looks like a single component.
No word on the Le Fil Rouge's powertrain, but since this is purely a styling exercise, it probably doesn' t have one. Nonetheless, if this car is a sign of what's to come from Hyundai's design studios, we can't wait to see what the company's models will look like in a few years. And this concept is truly intriguing, its name notwithstanding.
Share on Facebook